Many states considering psilocybin legalization won't have ballot initiatives this November. Still, conversations around psychedelics are heating up since cities started legalizing and decriminalizing the fungi in 2019, and Oregon legalized it in 2020.
Psilocybin, also known as magic mushrooms, is a naturally occurring psychoactive compound found in more than 200 species of neurotropic fungi. More research has come out recently about the potential therapeutic benefits of psilocybin, according to Matthew X. Lowe Ph.D, research director at Unlimited Sciences, a psychedelic research nonprofit.
"Although our understanding of the therapeutic benefits of psilocybin are still in their infancy, psilocybin therapy shows promising potential as a treatment for a range of different psychiatric disorders and may hold benefits for more general aspects of well-being and quality of life, including self-exploration and spirituality," says Lowe. Several recent studies have found this type of therapy beneficial for relieving symptoms of depression, as well as treating conditions like anxiety, suicidality, substance use disorders, and obsessive-compulsive disorder, to name a few. Lowe says regulatory restrictions put on the fungi in the late 1960s and early 1970s are part of the reason we still have such a limited understanding of psilocybin's benefits. But, in recent years, increased usage and an easing of laws have led to new interest.  
ADVERTISEMENT

"We are facing a worldwide mental health crisis, and new treatment options are desperately needed to overcome the shortcomings of traditional treatments," Lowe says. "Psilocybin has the potential to change the way we approach mental health treatment."
The recent research has led some medical professionals, politicians, and advocates to discuss the benefits of legalizing the substance for medical use. Below, we look at some of the states, as well as cities and counties, where psilocybin is a hot-button issue.
Psilocybin legalization on the ballot in Colorado
Colorado has long been a pioneer state for the cannabis industry, and now they could be the second state to legalize psilocybin in November. Proposition 122—also known as the Natural Medicine Health Act—would legalize psilocybin, ibogaine, mescaline not derived from peyote, and dimethyltryptamine for adults 21 and older. Legalization would cover cultivation, manufacturing, testing, transportation, delivery, sale, and service, according to the legal verbiage.
These psychedelic drugs would not be available for recreational sales. They would only be accessible through licensed "healing centers" that would be controlled by the state. People would be able to come in and consume the substances in a controlled setting with a trained facilitator.
"Veterans with PTSD, terminally ill patients, and people struggling with depression, anxiety, trauma, and other mental issues have found therapies from natural medicines work where other treatments have failed. That's why the FDA has labeled psilocybin a "breakthrough" therapy," says Coalition Director of Natural Medicine Colorado. "Proposition 122 provides Coloradans with access to a safe and regulated alternative to pharmaceuticals, so they have a chance to heal."
The personal use of these natural substances would also be decriminalized under Proposition 122. Those convicted prior to the proposition being in effect will have a pathway to seal their record.
Denver was the first U.S. city to decriminalize psilocybin in May 2019. The grassroots ballot initiative passed with just a slim majority, barring the city from prosecuting adults over 21 who possessed the substance. Although Denver was the first to do this many more cities passed similar legislation in the months and years after.
"Veterans with PTSD, terminally ill patients, and people struggling with depression, anxiety, trauma, and other mental issues have found therapies from natural medicines work where other treatments have failed. That's why the FDA has labeled psilocybin a "breakthrough" therapy. … Proposition 122 provides Coloradans with access to a safe and regulated alternative to pharmaceuticals, so they have a chance to heal."
Bill on psilocybin legalization introduced in New Jersey
Psilocybin specifically is not on the ballot for voters to decide on this November in New Jersey, however a bill was proposed by State Senate President Nick Scutari (D) in July to get a conversation around psilocybin going. The Psilocybin Behavioral Health Access and Services Act would legalize magic mushrooms for therapeutic use. Similar to Colorado, if this bill is passed, there would be a state-regulated system put in place for manufacturers, testing labs, and service centers.
Unlike in Colorado, this bill would include a "social opportunity program," giving small businesses in economically distressed areas the opportunity to take part in the psilocybin business. Under the bill, people would also be allowed to grow mushrooms at home.
Although voters don't have much say on if this bill is passed or not, the candidates they choose in the November election may influence legislation around psilocybin. Scutari's current term isn't up until January 2024, so he has time to potentially push this through. In an interview with NJ Spotlight News in July, he said the bill is a "wish list" item that he hopes will be a starting point.
"In all reality, we're going to see a multitude of proposed amendments as we go forward," Scutari said to NJ Spotlight News. "But that's the good thing about being Senate president. I know my bills are going to get a hearing."
The Democrats have a large majority in the State Senate, which means Scutari is likely to hold on to his position as president past the November midterms.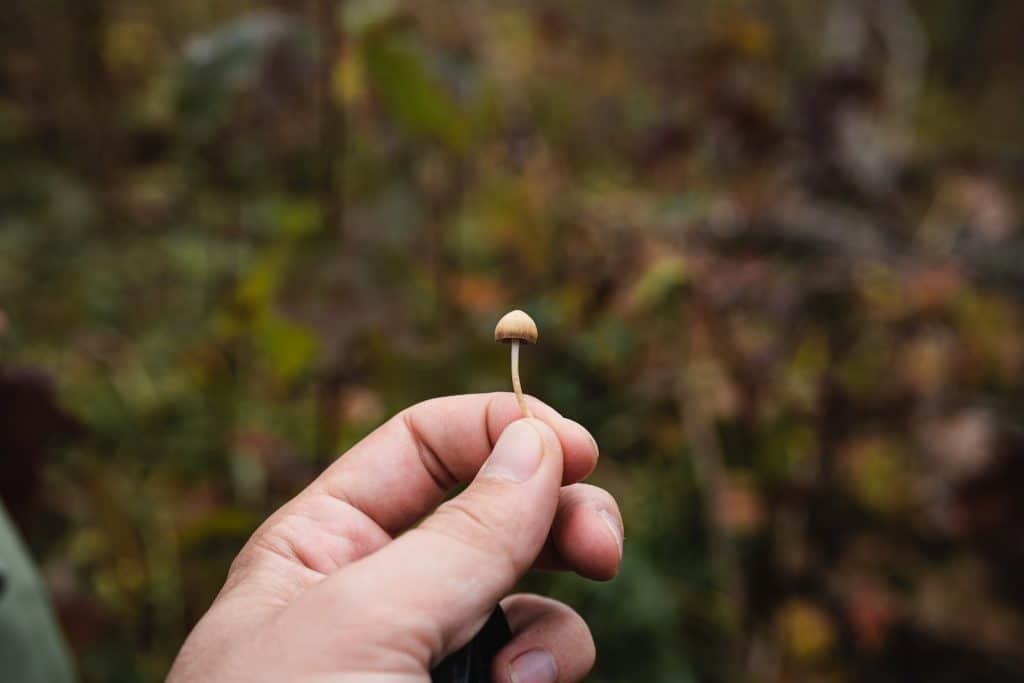 Close Calls in Michigan and California
Both Michigan and California had ballot initiatives early in 2022 that, if passed, would have legalized or decriminalized psilocybin and other psychedelic drugs, but both did not make it to the November ballot. Activists are now looking toward the 2024 election to get the issue in front of voters. 
In California, SB-519 would have decriminalized psilocybin, MDMA, and LSD, allowing for possession and personal use, but the bill was amended to be only a study of the decriminalization proposal, according to the Los Angeles Times.
Several cities in the Golden State have decriminalized psilocybin in the past couple of years, including Oakland, Santa Cruz, and Arcata.
State Sen. Scott Wiener (D), who introduced SB-519, said in a statement that this issue will be brought up again.
"While I am extremely disappointed by this result, I am looking forward to reintroducing this legislation next year and continuing to make the case that it's time to end the War on Drugs. Psychedelic drugs, which are not addictive, have incredible promise when it comes to mental health and addiction treatment. We are not giving up."
In Michigan, several cities have decriminalized psilocybin over the last few years, including Ann Arbor, Detroit, and Hazel Park City. Two activists groups—Decriminalize Nature Michigan and Students for Sensible Drug Policy—wanted to take this statewide and were working to get enough signatures to get the Michigan Initiative for Community Healing on the ballot this November, but they fell short of getting the required 340,000 signatures by the June 1 deadline. The proposed bill would've decriminalized the possession of psilocybin, as well as other plant-based medicine, and allowed hospitals and religious groups to use psychedelics for ceremonies and mental health needs. The two activist groups are now looking toward 2024.
"We knew a June 1st deadline to make the 2022 ballot was ambitious with just over two months to collect, and now we know we have the momentum necessary to move forward with a normal 180[-day] collection period," Myc Williams, campaign manager of the Michigan Initiative for Community Healing, stated in a press release in June. "We'll see ya at the polls in 2024."
The only state where psilocybin is legal sees challenges in the cities and counties
Oregon was the first state in the country to legalize psilocybin treatment by passing Measure 109 in 2020. This paved the way for the Oregon Health Authority to create a new program, allowing people to receive psilocybin treatment from designated centers. The program will officially be launched in January 2023, however Measure 109 allows cities and counties to opt out of the measure, meaning they would prohibit the manufacture and use of psilocybin within their area. More than 100 cities and 26 of Oregon's 36 counties have opt-out measures on the ballot this November.
Photographs from top: Adobe Stock, Artur Kornakov via Unsplash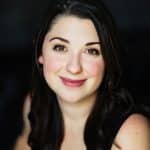 Barbara Platts has more than a decade of experience in journalism, working in different forms of media from public radio and podcasts to newspapers and magazines. She's won awards for her work as a columnist for the Aspen Times and currently works as the editor-in-chief for Lunch Ticket, a literary and art journal dedicated to issues of social, economic, and environmental justice.
She's currently pursuing her MFA for creative nonfiction writing at Antioch University. Barbara was raised in Boulder, Colorado and has watched the medicinal and recreational cannabis scene blossom across the state over the past decade. She recently moved back to Boulder after a stint in Los Angeles. When she's not working, Barbara can be found hiking with her fiancé and two adorable pups, skiing the steeps in the Colorado mountains, reading an intriguing memoir or news article, or spending time with friends and family.
Follow her on Instagram and Twitter @BarbaraPlatts.