District Hemp's Barbara Biddle has accomplished a lot since opening her first store in 2017, and she's just getting started.
The first time Barbara Biddle tried CBD, she was 23 and had just given birth to her first son. She was suffering from postpartum depression, though she didn't know it at the time. She just knew she couldn't function correctly. Some of her friends were using CBD for pain relief, so she decided to give it a try.   
"I could get out of bed easier. The dishes were no longer the worst thing in the world. I could get on schedule again," she says. "It was the little things that made a huge impact."
Seeing how CBD helped get her back on track opened Biddle's eyes to the cannabinoid and the potential to educate others about it. She dove into research about CBD, which quickly turned to market research and market testing, and then she hosted a few pop-up markets.
ADVERTISEMENT

"It all snowballed from there," Biddle says. Now 29 years old, she's a mother of two and the founder of District Hemp Botanicals, a CBD wellness retailer with three locations in Virginia and the Washington, D.C., area, as well as a website that ships products throughout the U.S.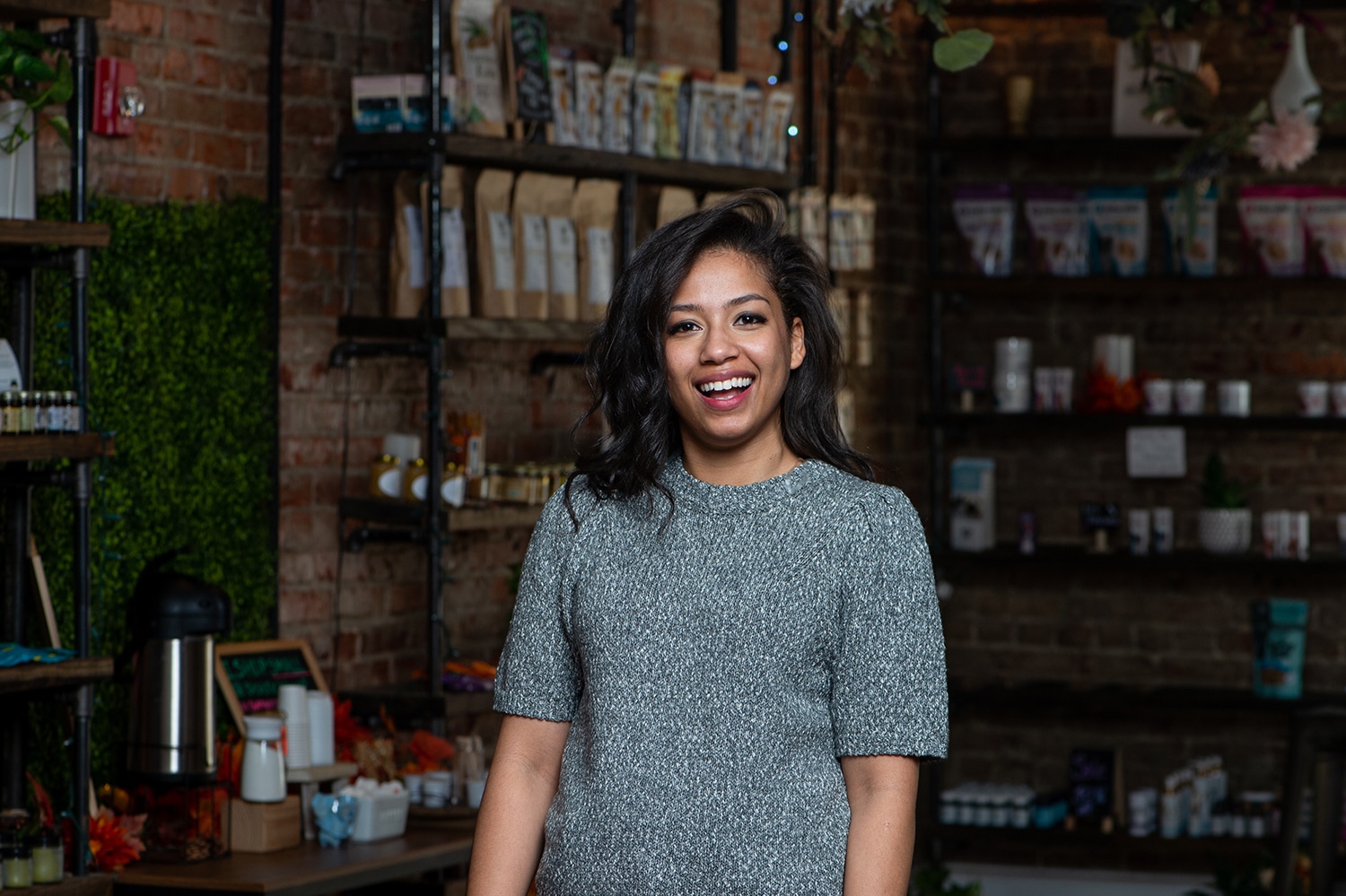 Biddle was originally born in Kenya, but her family moved to the U.S. when she was 3 and soon settled in Virginia, where she's lived since.
From a young age, Biddle has had a determined entrepreneurial spirit. She would pretend to open restaurants for her family or manage a grocery store when she was a kid. When she was a teenager, those entrepreneurial skills were put to the test. In 2007, when the housing market started to plummet, her life changed completely. Both of her parents were involved in the real estate industry and lost everything.
"My entire family was homeless," she says. "We didn't have any options."
Biddle was 14 years old at the time. She remembers couch surfing with her dad for a while. Then, when she was 17, she got her GED and joined the workforce, working a lot of odd jobs to try to make ends meet. During this time, she also started several businesses.
"A lot of them flopped—most of them flopped," Biddle says. "I considered myself a serial entrepreneur because that was my passion. So, when I worked, it was just a hobby of mine to try and start a business. When you have to take care of yourself, you learn a lot. I just incorporated everything I learned into what I'm doing now."
ADVERTISEMENT

During that time, Biddle gravitated toward others who also didn't have a lot of support at home. Many of her friends suffered from mental health conditions and turned to substances such as opioids. She lost her best friend, an ex-boyfriend, as well as several other friends from overdoses and suicide. Today, Biddle has seen many of her customers find CBD and wean themselves off pharmaceuticals.
"I feel like, maybe, it's hard to say, but maybe if some of my friends had access to CBD back then, things would be different," she says.
"I want to guide people to information, where they can learn for themselves and make their own deductions. We want to make sure we're providing people with information backed by science because we believe these products aren't solely based on getting high."
— Barbara Biddle
Biddle opened her first store in 2017 in Manassas, Virginia, followed in 2019 by two more in D.C. and Leesburg, Virginia. Biddle says District Hemp was a pioneer in the Washington metropolitan area. People were concerned about the legality of CBD, but she conducted risk analysis, talked with lawyers, and made sure her business operations were completely legal.
Across her enterprise, Biddle has 17 employees, including Nick Picarelli, District Hemp's operations manager who has been with the company for five years.
"We strive to be better every day, improving the customer experience and our products," he says. "Barbara brings so much perseverance, energy, and passion to the table. She never takes a day off."
Walk into any of the District Hemp stores or spend some time on the company's website, and it's clear that education is an important pillar of the business. The signage and information in the store is clearly visible, and the employees are well-versed in the products. Online, there's a CBD Studies Database where Biddle and her staff compile academic studies so customers can access recent research about CBD.
"I want to guide people to information, where they can learn for themselves and make their own deductions," Biddle says. "We want to make sure we're providing people with information backed by science because we believe these products aren't solely based on getting high."
District Hemp sells a variety of products, from edibles like chocolates, gummies, and honey to tinctures, oils, creams, and even CBD flower. While the stores centered on CBD products initially, they've expanded to include items with other cannabinoids, including CBN and CBG. And in 2021, District Hemp stores incorporated Delta-8 products, a psychoactive compound akin in chemical structure to THC, and will continue to as long as it's legal under Virginia's new recreational-use laws. And soon they will carry low-dose THC edibles. All products are made with hemp, grown in Virginia, as well as some other states in the U.S.
"The plant is so diverse. I think anybody that just focuses on CBD alone is really handicapping themselves and their customer base because you can get so many different effects and benefits from all these different compounds," Biddle says.
Having the indefatigable nature she does, Biddle has a lot of goals for District Hemp. 
She's eyeballing the future adult-use market to see if it's a feasible place for her business to thrive. She's also planning to revamp her online store, and continue building the database of academic studies. Plus, she wants to open more stores.  
"I want to be nationally renowned. I want to be in different states. And I want to be able to offer the experience District Hemp provides to everybody," she says.
If Biddle could offer any advice to mothers getting involved in the cannabis and hemp industry, she would say to prioritize a work-life balance and having a strong support system.
"Make sure you're surrounded by a tribe of like-minded women," she says. "It takes a village to raise children, and there's no shame in seeking help every so often."
Photography by Rich Kessler.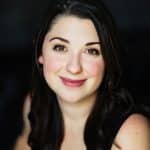 Barbara Platts has more than a decade of experience in journalism, working in different forms of media from public radio and podcasts to newspapers and magazines. She's won awards for her work as a columnist for the Aspen Times and currently works as the editor-in-chief for Lunch Ticket, a literary and art journal dedicated to issues of social, economic, and environmental justice.
She's currently pursuing her MFA for creative nonfiction writing at Antioch University. Barbara was raised in Boulder, Colorado and has watched the medicinal and recreational cannabis scene blossom across the state over the past decade. She recently moved back to Boulder after a stint in Los Angeles. When she's not working, Barbara can be found hiking with her fiancé and two adorable pups, skiing the steeps in the Colorado mountains, reading an intriguing memoir or news article, or spending time with friends and family.
Follow her on Instagram and Twitter @BarbaraPlatts.