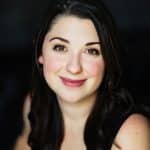 Barbara Platts has more than a decade of experience in journalism, working in different forms of media from public radio and podcasts to newspapers and magazines. She's won awards for her work as a columnist for the Aspen Times and currently works as the editor-in-chief for Lunch Ticket, a literary and art journal dedicated to issues of social, economic, and environmental justice.
She's currently pursuing her MFA for creative nonfiction writing at Antioch University. Barbara was raised in Boulder, Colorado and has watched the medicinal and recreational cannabis scene blossom across the state over the past decade. She recently moved back to Boulder after a stint in Los Angeles. When she's not working, Barbara can be found hiking with her fiancé and two adorable pups, skiing the steeps in the Colorado mountains, reading an intriguing memoir or news article, or spending time with friends and family.
Follow her on Instagram and Twitter @BarbaraPlatts.