You've just returned from another girls' night out, and yet another friend is raving about CBD. By now, so many of your friends and family have tried CBD for everything from anxiety to general wellness, but you don't know where to start. The endless amount of online information seems like a curse rather than a blessing. Is CBD a cure-all or a placebo? We take a look at this phytocannabinoid, offering practical information so you can make an informed decision on CBD.
What is CBD and how does it work?
CBD is the acronym for cannabidiol. It's one of more than 100 natural substances found in both cannabis and hemp plants, classified as phytocannabinoids. Of these substances, CBD and THC, or tetrahydrocannabinol, the hallucinogenic compound in cannabis, are the two most recognized by the general public. CBD does not produce the psychoactive effects that THC is known for. As for the other phytocannabinoids, scientists are studying many of them in search of potential health benefits.
There has been a fair amount of discussion and concern regarding whether CBD is derived from hemp or cannabis. Because each state has different laws, consumers are naturally concerned about "coloring within the lines" and only purchasing products approved at the state level. Both hemp and cannabis are in the same Cannabis plant family, and both have the scientific name Cannabis sativa, which does get confusing. While marijuana has significant amounts of THC, hemp is actually engineered to have less than 0.3 percent THC, and is also grown legally in the US. Farmers find hemp much easier to grow than marijuana crops because hemp is pest-resistant and uses less water. Versatile industrial hemp crops are not only used for CBD products but also for animal food, paper, and construction materials.
ADVERTISEMENT

CBD is not addictive. Instead, it helps to support the body's natural endocannabinoid system (ECS), which everyone has. The organs and immune system all have receptors that cannabinoids bind to, and the human body makes its own cannabinoids that regulate the body to help keep it in balance (homeostasis). The ECS was only discovered about 30 years ago, and scientists are still studying this fascinating physiology, but they do know that plant phytocannabinoids fit the human ECS receptors – an amazing scientific discovery that keeps on reaping benefits to humans. All of us can improve our own endocannabinoid systems through stress reduction, exercise, and eating a healthy diet, but phytocannabinoids like CBD are said to provide great support to overall wellness.
CBD in particular has been used to treat inflammation, pain, migraine, nausea, depression, and anxiety. Many people have said they effectively handled anxiety with CBD; and scientists know that CBD is absorbed by the endocannabinoid receptors that relax and calm the body so this is plausible. 
In 2018, the FDA approved the first CBD-based drug for patients over one year of age. It is called Epidiolex and is indicated for the treatment of seizures associated with two rare forms of epilepsy, Dravet syndrome and Lennox-Gastaut syndrome. These seizures typically occur in children. The Epidiolex data represents the strongest scientific evidence to date regarding CBD's effectiveness.
Is CBD legal?
This remains the big question. CBD products derived from cannabis are illegal on the federal level, but states with recreational use laws on the books have legalized them. CBD products derived from hemp are legal federally, but some states still consider them to be illegal, including Idaho, Kansas, Nebraska, North and South Carolina, Tennessee, and Wyoming. Each state government has a cannabis law website, so be sure to look up your state's law. Here is Colorado's legal guide, as an example.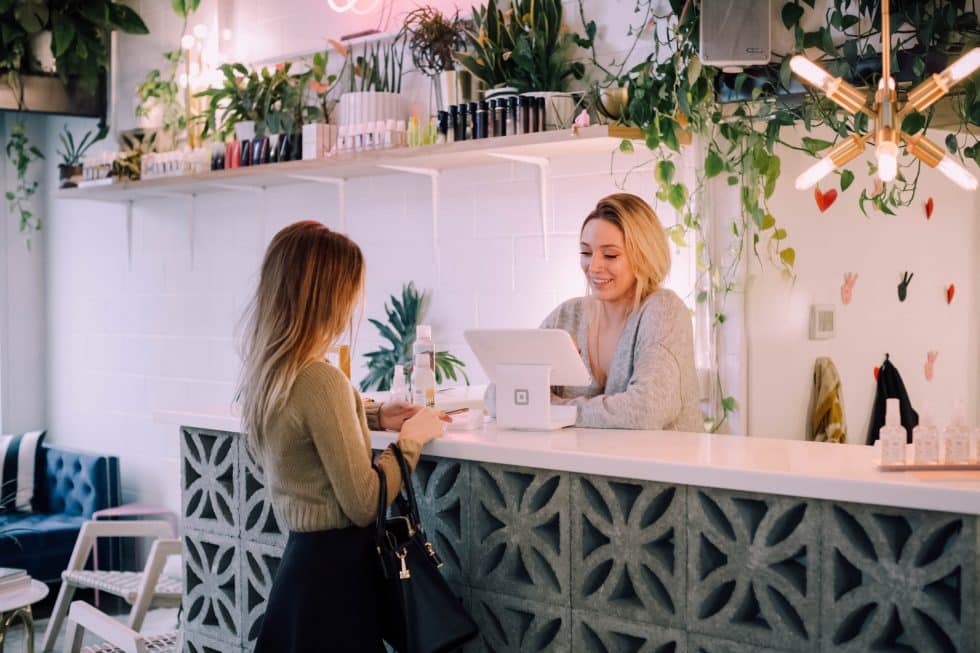 Is CBD Safe?
CBD has few side effects and is generally well tolerated by most people. Any side effects are usually mild, such as fatigue and drowsiness as your body adjusts to it. People have also reported dry mouth, reduced appetite, and diarrhea. It is important to know that CBD has a subtle effect on the body over time, so you shouldn't expect drastic changes or miracles from your first serving.
Most physicians agree that CBD has a high potential to interact with other prescription medications, so always talk to your doctor before starting CBD. The World Health Organization (WHO) has also weighed in on CBD's medical use, stating in a report that the substance is non-addictive and safe to use unless it interacts with other medications you are taking.
ADVERTISEMENT

If you are pregnant or nursing, you should be extra cautious and talk to your doctor before using CBD. Very little research exists on CBD use for those who are pregnant or nursing, but pediatric research has shown that CBD and other cannabinoids are passed to the fetus.
Other factors such as product quality, dosage, and type of CBD come into play as well. Product quality is a huge issue. The market is literally flooded with CBD products – some good and some not so good. In general, there are two things to look for. First, find products that show the amount of CBD in each dose; this will usually be expressed in milligrams (mg). Shy away from product labeling that is less transparent, such as listing the total cannabinoids rather than the specific amount of CBD. Dosages widely vary depending on the form of CBD you are using, but in general, start with low dosages, see how your body tolerates it, and work your way up to a higher dose if needed. In other words, take the time to fine-tune your dosage. 
Bioavailability is also important. Defined as the amount of substance that enters the body's circulation, bioavailability directly corresponds to a substance's ability to have an active effect. Anyone can take a high dose of a medication, but if most of the substance does not enter the body's circulation, it won't have an active effect. Bioavailability depends on how much substance we absorb and how much of the substance we secrete.CBD does have relatively low bioavailability, so look for product information that sheds light on this. Scientists are looking at ways to increase CBD's bioavailability. 
When trying out CBD, knowing the source of the hemp it was derived from is important. While hemp can be grown in any state, most is currently grown in Colorado, Oregon, or Kentucky. State agricultural programs monitor THC levels and illegal pesticide use and perform quality checks of the hemp plants while still being cultivated in the field.
Only purchase products that are tested by a third-party reputable test lab. Quality products will have website links or labels that provide a link to the lab testing for the particular product batch, and the lab reports will contain CBD amount, verify THC amount, and provide other information such as bioavailability and contaminants. The US Food and Drug Administration (FDA) does not regulate CBD products, therefore reputable labeling and third-party lab results become all-important in making an informed consumer decision.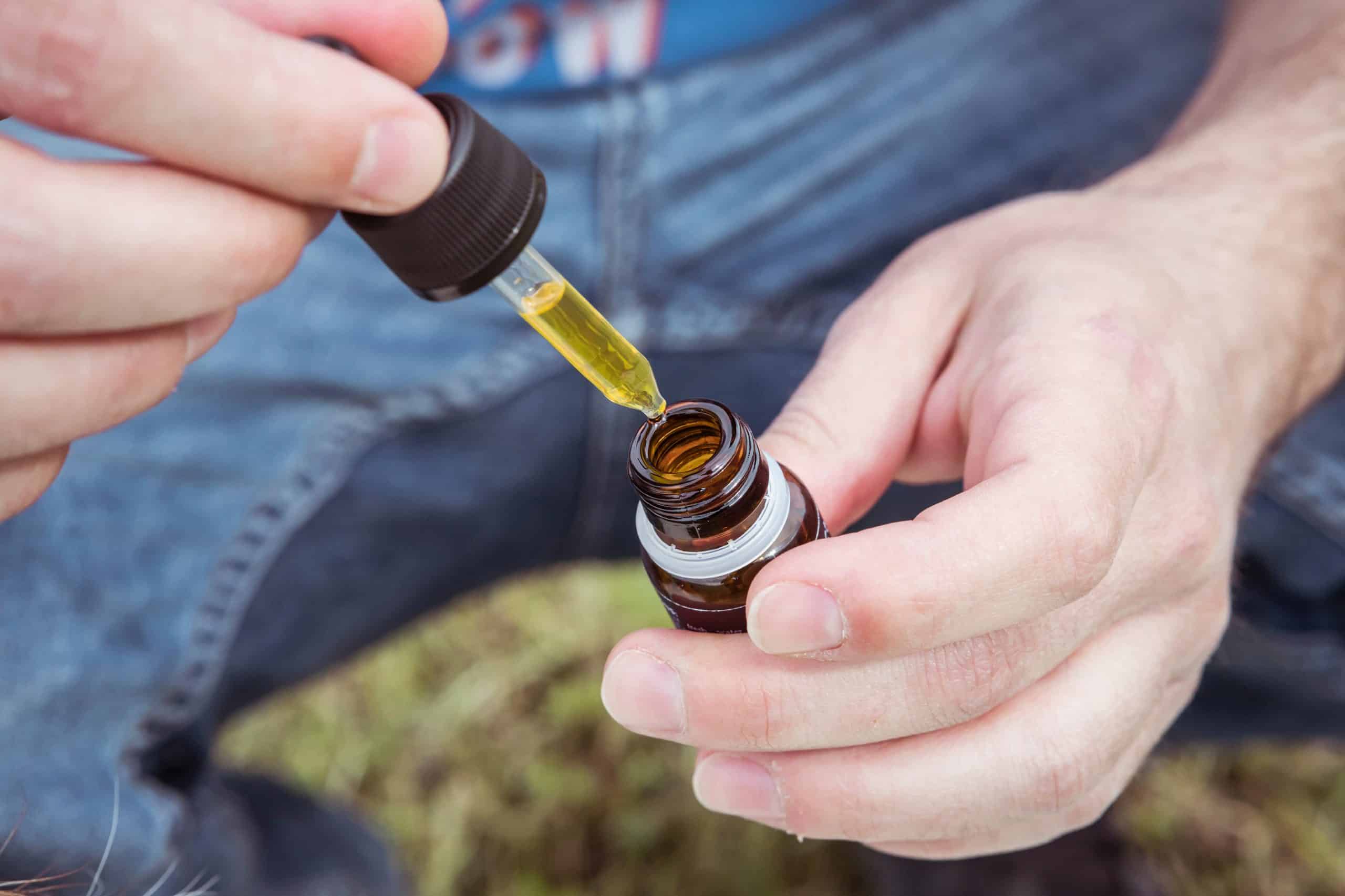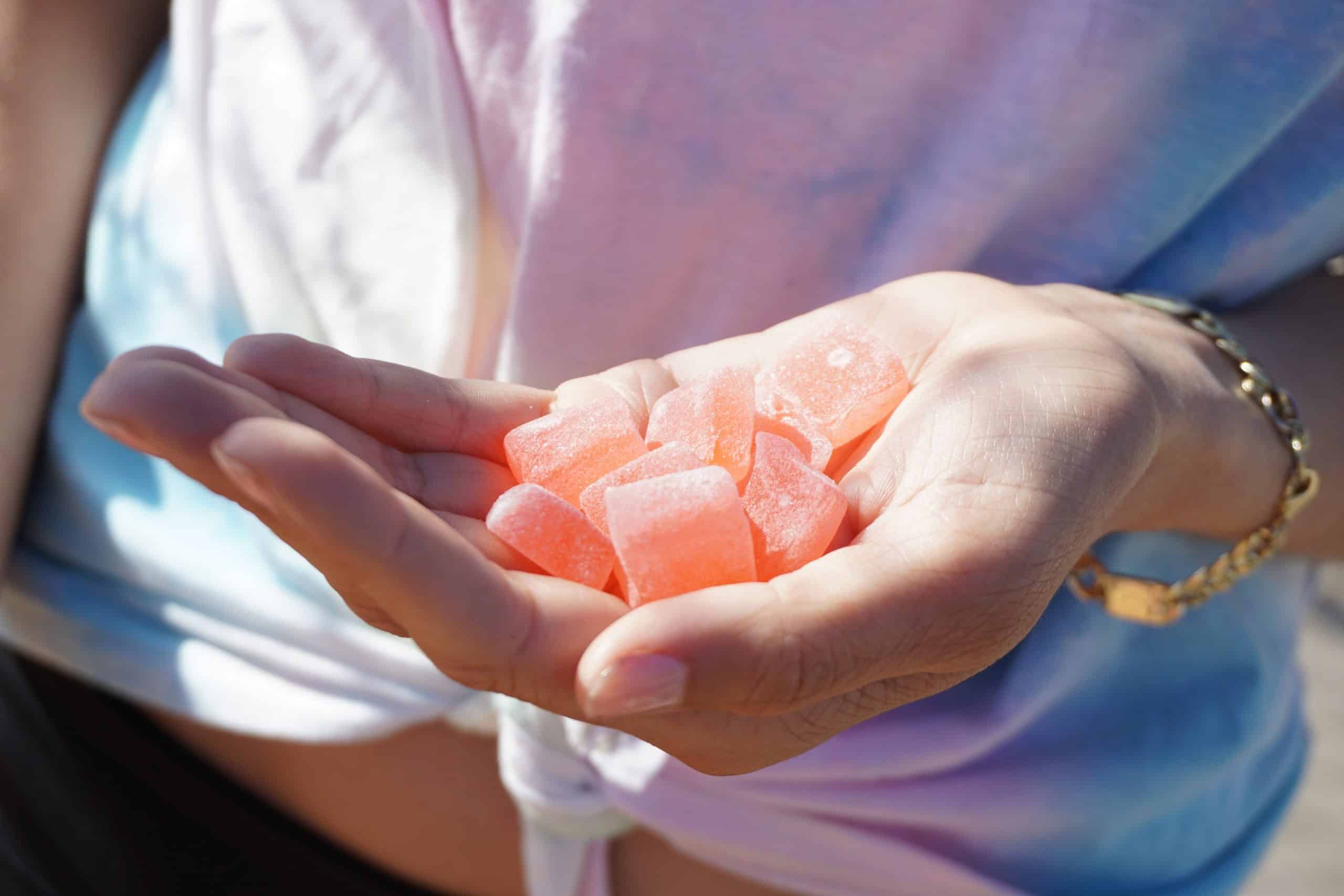 Types of CBD
The type of CBD you decide on is very important. In fact, we can't say enough about it, but will do our best to summarize it succinctly here. In general, CBD comes in isolate or full-spectrum products. Isolates have just CBD, with all other compounds filtered out. Epidiolex mentioned above is an isolate, and isolates have zero THC, therefore they represent a great option for consumers concerned about THC. Full-spectrum products are whole-plant extracts that have CBD plus other cannabinoids (including THC), flavonoids, and terpenes. These compounds often work together in what is called the entourage effect. In one example of this effect, cannabinoids work with terpenes to improve anxiety and mood. A third category called broad-spectrum CBD is relatively new, containing the same compounds as full-spectrum products but entirely eliminating THC.
CBD products abound in the marketplace. You can choose flower, tinctures, edibles, oils, creams, and more. Let's take a look at some of the more popular forms.
Capsules: Many consumers find capsules to be a very convenient way to consume CBD as part of the daily regimen. Capsules can be full-spectrum, broad-spectrum or isolate. In addition to the CBD oil, they usually contain a carrier oil such as olive oil or coconut oil to help delivery and increase bioavailability.
Oils or Tinctures: These forms are the most widely available in the market today. They are also very pure options in that there is little to no additional processing. Think of it as farm to table, although some manufacturers add fruit or other flavors to improve the taste. Dosing usually starts low at 5 to 10 milligrams and can range upwards of 6,000 milligrams. Tinctures or oils placed under the tongue are readily absorbed for quick relief.
Gummies: Gummies are an easy, and often tasty, option for consuming CBD. They usually come in a variety of flavors and dosages starting at 5 milligrams, but some purchasers don't like the added sugar. 
Edibles: CBD has been infused in honey, beverages like coffee and tea, chocolates, and more. While edibles can be a fun way to consume CBD, taste can be a factor. Your brownie may liken to a bale of hay, or it can have added ingredients (like in cocktails) that overpower the grassy taste of CBD. Delivery with CBD edibles is fairly inefficient since the body must first pass them through the digestive tract. It typically takes 30 minutes or more for them to take effect. 
Topicals: CBD creams, lotions, balms, and gels are a particularly popular form of CBD. The products claim to help with everything from acne to skin rashes and have become part of the daily skin care regimen for many consumers. The balms are easy to apply and are quickly absorbed through the skin. Topicals also typically use carrier oils for faster delivery. However, it's important to note that CBD topicals don't penetrate deep enough to enter the bloodstream, like the other methods we're listing. Instead, the CBD is absorbed into the skin pores and provides a localized effect to the area where you apply it.
Vaping: Many consumers find that vaping CBD oil provides instant relief. Vaping is essentially heating cannabis without burning it, so the active ingredients are released into a fine mist vapor, without the harmful toxins created when combustion occurs. Vaping through a vape pen has gained popularity in the last decade but there are associated health concerns, particularly for people with respiratory conditions. Look for vape pens that contain solvent-free oils, and avoid products that contain the solvent propylene glycol, which can convert to the irritant and known carcinogen formaldehyde at high temperatures.
Smoking: CBD flower can be smoked using any of the typical instruments we use to smoke cannabis. Some consumers prefer this method because it has a faster delivery than products like oils, capsules, or edibles. CBD flower can be rolled into a joint, packed into a bong or pipe, or even used in certain vaporizers. Many tobacco smokers have turned to CBD joints and vapes as a way to curb or eliminate nicotine addiction. 
Next Steps for Trying CBD
As more CBD products hit the market, it's important to remember that this industry is not regulated by the FDA, so caution is advised. Avoid companies that make baseless health claims that CBD cures everything, and be sure to look for transparent labeling and independent lab testing. Decide why you are considering CBD, and always talk to your doctor about the type of CBD product you are considering, as well as the remedy you are trying to achieve. Do your research and ask questions so you can find the product and dosage that is right for you.
Photos by CRYSTALWEED cannabis, Christiann Koepke, Elsa Olofsson, and Enecta Cannabis on Unsplash.
Jacqueline Havelka is a rocket scientist turned writer. She is a biomedical engineer trained at Texas A&M University and worked as a NASA Johnson Space Center aerospace contractor in her first 25-year career, where she managed space life sciences experiments and data for the International Space Station & Space Shuttle. In 2017, she founded her own company, Inform Scientific, to provide medical and technical freelance writing from the shortest blog article to the longest NIH grant to obtain funding. She particularly enjoys writing about naturopathic and homeopathic medicine, an all-too-forgotten ancient art form in today's modern world of pharmaceuticals. Jacqueline always had the desire to start her own business, and she loves the challenge and diversity of international projects that her business brings. She learns something new every single day, and that is a very good thing.