Unpacking New York's "Marijuana Regulation and Taxation Act"
Your questions on New York's new cannabis law answered. On Tuesday, March 30, 2021, New York's legislature passed the "Marijuana Regulation and Taxation Act" ("Act") and sent it to Governor Andrew Cuomo to sign it into law. 
Currently, New York's 19,336,776 population is serviced by the 2016-established Medical Marijuana  Program comprised of 143,000 card holders services and 10 vertically-integrated grower-processor dispensary licensees.  The Act establishes nine (9) areas of focus as legalization occurs. 
What about home grows?
The act allows for Increased per-patient-caregivers, medical cannabis home cultivation and an expanded "qualifying  medical conditions" list to be eligible to purchaser Medical Marijuana.
What about operator licenses?
There will be a 2-Tier licensing structure separating grower/processor from dispensary licensees.
Existing Medical Marijuana licensees should be able to immediately to sell Adult-Use cannabis, however it will take up to two years for the New York's Adult-Use Program to launch and open sales to the public.
Does it include equity clauses?
Yes. A social and economic equity plan will assist those impacted by cannabis enforcement awarding 50% of licenses to minority or women-owned business enterprise, service-disabled veterans or distressed farmers.
Will taxes hike up prices?
Somewhat. The state will implement a new cannabis tax structure shifting the wholesale excise tax to the retail level and imposing a 9% state excise tax and 4%-of-the-retail-price local excise tax (split 25%/75% between the respective counties and municipalities).
What about possession limits?
For those 21 and older may possess up to 3 ounces of cannabis and 24 grams of cannabis concentrate outside of their home and grow three mature and three immature plants for personal use (with up to six mature and six immature plants per household).
Will will cannabis tax revenue go?
A Cannabis Revenue Fund will be created into which tax revenue will be deposited via three allocating: 
40% to education
20% to drug treatment and public education fund
40% to community grants reinvestment fund
Copyrighted summary provided courtesy of Steven M. Schain, Esquire, Hoban Law Group. Photograph by Ian Dooley.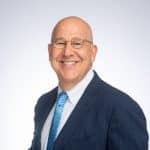 Winner of the winner of National Law Journal's "2019 Finance, Banking, & Capital Markets Trailblazer" award, Steve Schain chairs global Cannabis law firm Hoban Law Group's Marijuana Practice and Financial Services Group. Admitted to practice in Pennsylvania and New Jersey, Steve represents entities, governments, and individuals in litigation, regulation, and compliance, license applications, entity formation, and drafting legislation. A nationally-recognized Cannabis, banking law and consumer finance litigation expert, Steve serves as a court-appointed judge pro tempore and arbitrator, is a The Legal Intelligencer, New Jersey Law Journal, and Cannabis Business Executive columnist, and frequent presenter for the National Cannabis Industry Association, International Cannabis Bar Association, Pennsylvania Credit Union Association, Bank Secrecy Act Compliance Group, Marijuana Business Daily, Pennsylvania Bar Institute and National Bar Institute.