Nikki Furrer's new book delves into health, wellness, and culinary aspects of marijuana, empowering women to make choices that fit their lifestyle
Move over, mom jeans—and say hello to what may be considered the contemporary, middle-aged woman's ultimate guide to demystifying the world of marijuana and touting the health benefits of cannabis.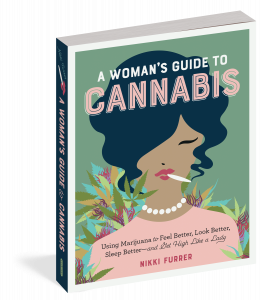 A Woman's Guide to Cannabis: Using Marijuana to Feel Better, Look Better, Sleep Better—and Get High Like a Lady by Nikki Furrer pulls back the veil on navigating a dispensary and highlights marijuana's emerging mainstream role in women's health.
Furrer is a 44-year-old St. Louis cannabis lawyer and enthusiast and CEO of Fleur, a company that focuses on developing strains and products targeted to help ease women's health issues and concerns like anxiety, depression, and inflammation. She once owned a popular independent bookstore where she was accustomed to pulling a book off the shelf to answer customers' questions. But in 2013 she closed Pudd'nhead Books in Webster Groves, a St. Louis suburb, packed her bags and moved to Denver, where she de-stressed from the rigors of bookstore ownership by sleeping and hiking.
ADVERTISEMENT

Furrer dove into Colorado's burgeoning marijuana industry, working as a budtender and grower and helping patients choose the best medicine for their unique needs in dispensaries.
"The CBD craze was going into full throttle mode and I was curious about it from a personal perspective because my brother, Joey, suffered from seizures," Furrer says. "My goal was not to be stuck in a bookstore every day, and the more I learned about cannabis and how multidimensional it is, the more fascinated and interested I became in pursuing it."
Inspiration for Furrer's book, which published on Christmas Day 2018, came from her experience working in a dispensary. She found herself answering questions from women who reminded Furrer of her mother and her friends. The country's opioid crisis was a motivator, too—she saw the need for natural solutions to managing pain levels for things like chronic health conditions and post-surgery recovery instead of narcotics.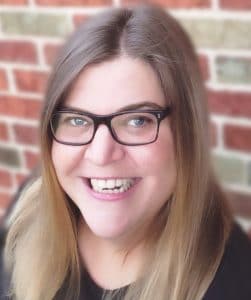 "It's not the 20-somethings that need help when shopping in a dispensary—they're savvy about marijuana, for the most part," Furrer says. "What I discovered was the absence of a guide for baby boomer women as to what cannabis product would work best for a variety of ailments. I had this vision for a handbook, of sorts, targeted to women that would be educational, informative, and highly useful."
Furrer began writing her book proposal in 2016; the original title was How to Grow Weed Like a Lady, but she changed that to be more inclusive of cannabis's wellness qualities.
"For example, cannabis isn't just for relieving menstrual cramps," Furrer says. "My arthritis kicked in and the inflammation was excruciating, so I turned to topicals and appreciated them in a whole new way. The book is full of information like that."
ADVERTISEMENT

Furrer devotes a chapter of the book to cannabis's cosmetic values, including recipes for topicals. She hired a pastry chef to help develop edible recipes and consulted with a pharmacist on a cannabis suppository.
"That was a week to remember," Furrer laughs. "Simultaneous research and recipe development for brownie pops and suppositories."
Furrer's future plans including applying to open St. Louis's first dispensary.
"I've been waiting my whole life, really, for this moment," says Furrer, referring to Missouri Amendment 2, which Missouri voters passed in November 2018, clearing the path for legalization of medical marijuana.
No doubt Furrer's dispensary will have a bookshelf or two, stocked with copies of A Woman's Guide to Cannabis.
For related content, check out Sweet Jane's article on cannabis and perimenopause here.