Perimenopause–the years leading up to menopause–can include a whole host of unpleasant symptoms, from mood swings, aches, and pains to hot flashes, insomnia, pain during intercourse, and weight gain. Fun, right? 
The main culprit causing these symptoms is a drop in estrogen as women head towards menopause, and finding relief can be a challenge. Our hormones and bodies are complicated and not everyone is a candidate for treatments such as hormone therapy. Much of the research on the effectiveness of natural herbs and supplements is anecdotal, but cannabis may be worth exploring for women who are looking for relief and willing to be patient.
According to a study of 232 women (average age 56), presented during the 2020 Virtual Annual Meeting of The North American Menopause Society (NAMS), 27% of the women reported they had used, or were currently using, cannabis to help manage perimenopause and menopause symptoms. Another 10% reported they were interested in trying cannabis at some point in the future to treat their menopause problems. 
ADVERTISEMENT

Dr. June Chin, D.O., an integrative cannabis physician and the co-author of Cannabis & CBD for Health and Wellness: An Essential Guide for Using Nature's Medicine to Relieve Stress, Anxiety, Chronic Pain, Inflammation, and More, says, because of estrogen, women are more sensitive to the effects of the chemical compounds within cannabis (cannabinoids and terpenes), particularly THC.
"As women, we go through several distinct physiological changes throughout our lifetime that drastically alter the amount of estrogen in our system, so understanding how cannabis can play a part in regulating hormonal flux and easing these transitions can be a health and wellness revelation," she says.
Sleeplessness, for example, is one of the most common issues facing perimenopausal women. Alyson Dutch, a PR executive, began experiencing perimenopause symptoms including depression, hot flashes, and insomnia at age 46. She found that CBD gummies helped her sleep.
"It was like a miracle," she says. Dutch also uses topical CBD oils for pain and gummies and sublingual sprays for insomnia. However she avoids THC because it makes her too anxious.
Chin says careful cannabis dosing may help stop the racing thoughts that cause disrupted sleep and panicked awakenings during the night. It can also be used to treat sleep disorders like jaw grinding, sleepwalking, or nightmares. But it's important to get the right ratio. Too much THC will decrease the amount of time it takes you to fall asleep, but it blocks REM sleep just like alcohol. THC also activates serotonin receptors and can affect cortisol levels. CBD, on the other hand, reduces the amount of time it takes to fall asleep and it can help you get a more restful night's sleep, according to Chin.
"The key is the right dosage and right ratio for your body's own physiology and your symptoms," says Chin. "Combining both THC and CBD in the right dosage and ratio can be very useful in helping chronic sleep sufferers in my clinical experience."
ADVERTISEMENT

Cannabis can also be used to help alleviate anxiety, which can spike as estrogen decreases, according to Chin. This is due to how cannabis affects one's gamma-aminobutyric acid (GABA), one of the body's neurotransmitters. 
"GABA tells the body it's time to power down. Since millions of neurons all over the brain respond to GABA, the effects of cannabis on GABA can include calming the nervous system, help with sleep, and relaxing muscles," says Chin.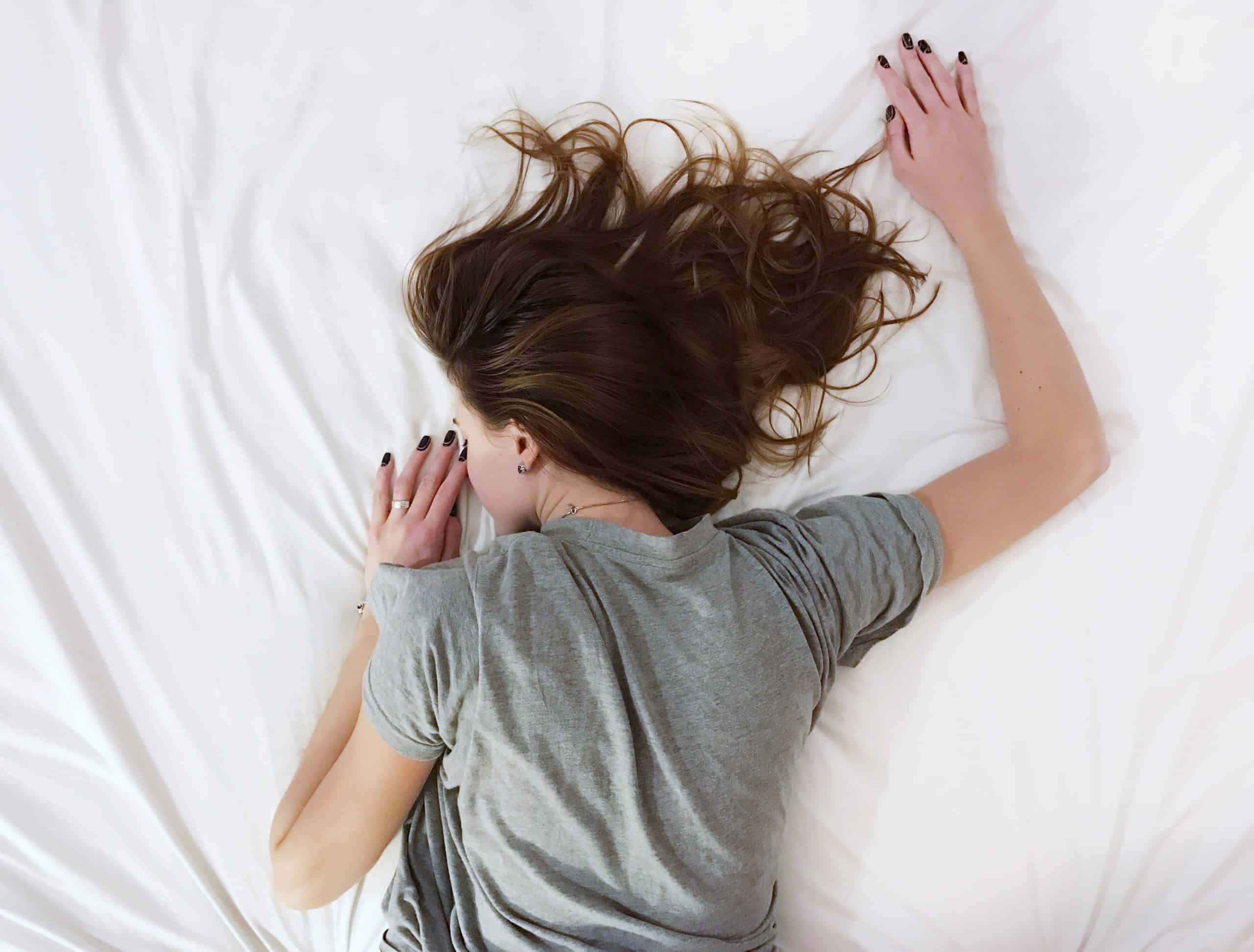 Another common issue that plagues perimenopausal and menopausal women is vaginal discomfort, including dryness, thinning, and tearing of vaginal tissue. Cannabis can help to intensify sexual pleasure and may provide relief from pelvic pain, such as bladder spasms and vaginal and labial skin sensitivity from the friction of intercourse and foreplay. Both Dr. Chin and certified cannabis nurse Rebecca Abraham RN, BSN say that, although cannabis can quickly reduce the sensation of pain when smoked, vaped, or ingested, it's even more effective as a topical vaginal cream, spray, lubricant, or suppository containing a concentration of THC. 
"I love vaginal suppositories because cannabis is absorbed through the vagina and vulva tissues, which provides faster relief," says Abraham.
If a woman's sex drive has taken a hit since entering perimenopause, CBD and THC might help. Both can purportedly help boost your libido. A 2017 report by BDS Analytics found 36% of women who had used cannabis in the past six months said it improved sexual experiences. 
One of the most common symptoms of perimenopause is hot flashes. About 80% of women experience vasomotor symptoms (VMS) – hot flashes and night sweats — as they transition into menopause. Some women suffer so badly they wake up at night drenched in sweat. Cannabis, specifically CBD, may help because it affects the hypothalamic-pituitary-adrenal (HPA) axis and the hypothalamus-pituitary-gonadal (HPG) axis, which Abraham refers to as "the motherboard of our hormonal regulation." It includes major hormones such as cortisol and estrogen.
"Because cannabis affects the HPA and HPG axis, this can also affect our temperature regulation and decreases our overall body temperature, which can help minimize the intensity of hot flashes," she says. THC can also help to lower the body's temperature but likely through a different mechanism. 
While there is still a lot that needs to be researched, initial studies and anecdotal evidence on cannabis use to alleviate symptoms of perimenopause suggests it can be helpful. 
If one is interested in trying cannabis to alleviate symptoms of perimenopause, Chin and Abraham suggest finding an integrative cannabis specialist or nurse practitioner, talking to other women about their experiences, listening to your body, and remembering that what works for someone else might not work for you. 
SWEET JANE's Favorite Products for Perimenopausal Women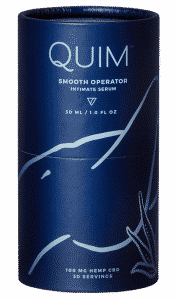 Quim is a self-care line of both aloe vera-based THC and CBD products for vaginal health and sexual wellness. Their Smooth Operator CBD serum is designed to increase blood flow, promote pelvic relaxation, and decrease inflammation and pain. SHOP NOW ON SWEET JANE!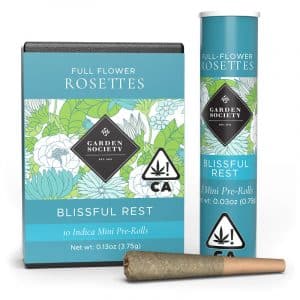 The Garden Society Blissful Rest Indica Rosettes are made with calming indica-hybrid strains to help you sink into a deep slumber. Available at dispensaries throughout California.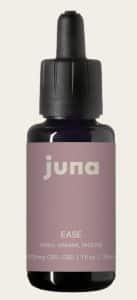 Juna "Ease" Full Spectrum Hemp Oil Drops combine full spectrum CBD and CBG. CBG is said to tamp down tension, while CBD is known to help with stress, pain, mood, and more.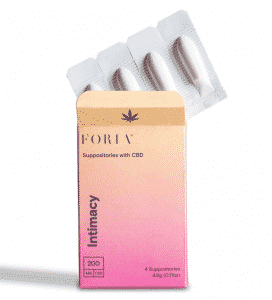 Foria Intimacy Suppositories deliver 50 milligrams of organic broad-spectrum CBD to increase arousal, ease discomfort with increased vaginal lubrication, and relieve tension.
Aunt Zelda's Women's Blend is a whole-plant-infused olive oil with approximately a 1:4 ratio of THC to CBD. Founder Mara Gordon selected particular profiles of cannabis varietals and mixed them together to have the correct ratio of cannabinoids and terpenes to help women deal with lethargy, erratic moods, and aches and pains without feeling "altered." Available only in California.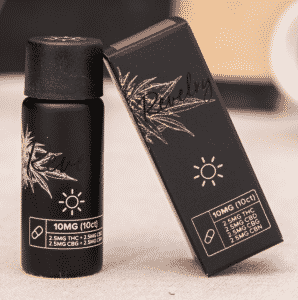 Revelry CBD Intimacy Oil is a pH-balanced blend of peppermint oil, vanilla, and full-spectrum CBD extract formulated to deliver a cooling effect to improve blood flow, enhance intimacy, and soothe delicate skin.
"Finding the right amount, correct products, and the right combinations of cannabinoids can be tricky for someone trying it on their own," says Abraham. She also says it's important to be open with healthcare professionals about cannabis use because the plant has the potential to interact with more than 60 other drugs when it's being metabolized in the liver. 
And remember, going through perimenopause can be challenging, so be patient and kind with yourself as you navigate this new phase of your life.
Photos by Edgar Hernández and Vladislav Muslakov on Unsplash.