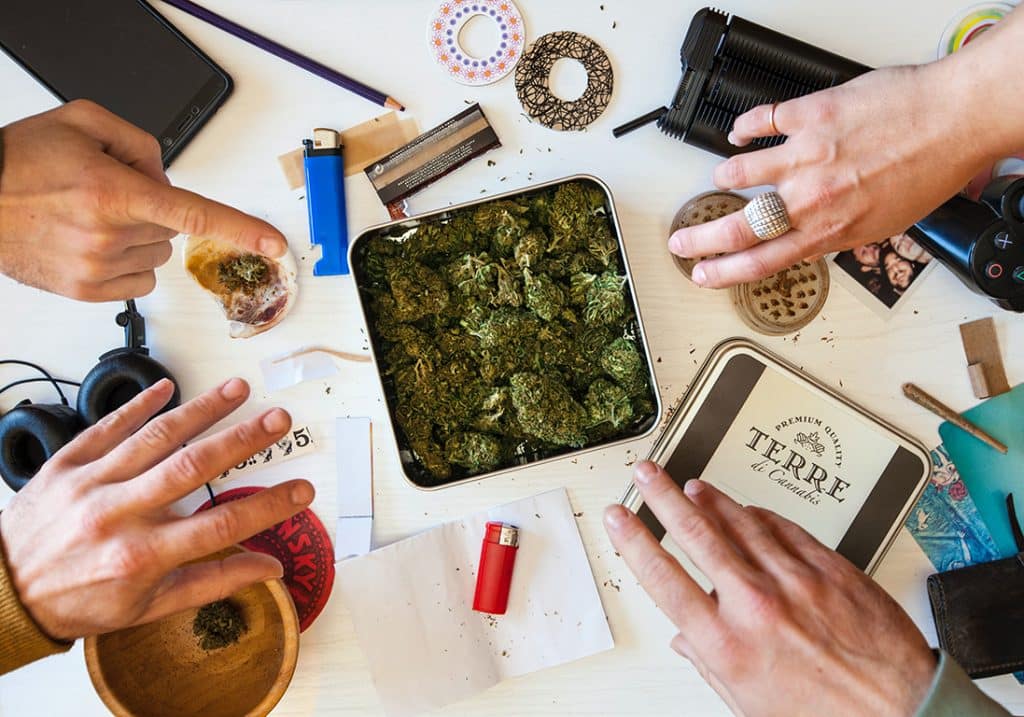 An Introduction
In addition to publishing SWEET JANE, I am a journalist, a proud maga-o-phile (one who is obsessed with print magazines), and a self-proclaimed news junkie. In short, I consume a lot of news and still write some. 
One night, B.C. (before coronavirus), I was concluding my day, scrolling through the New York Times (as I do every night–I know it's not healthy) I clicked on a popular story titled, "How to Buy Wine: Five Questions to Ask." Of course I had imbibed, that is how I fall asleep, and it occurred to me, what if this article instead read, "How to Buy Weed: Five Questions to Ask." 
This query ensued. I started searching the topic of wine and spirits in other media outlets and consumer magazines. Again and again and again, the story could be relevant for those interested in cannabis.  
ADVERTISEMENT

Take for example Bon Appetite's lifestyle piece, This Delicate Jug Will Make You Drink More Water (In Between the Wine); water is important when smoking cannabis, I would read this story.
Or Dwell's piece on wineries, 10 West Coast Wineries With Architecture as Noteworthy as the Wines They Produce; cannabis tourism is on the rise, and many farms are creating beautiful spaces among the flowers–I want to know about them.
Even the more timely piece from Vogue, 13 Wine and Spirits  Subscription Services to Try While You #StayHome; cannabis and CBD subscription boxes are on the rise, I want one! 
So you see where I am going with this. It has inspired us to start a new column, "If Weed Were Legal." 
This is our opportunity to explore how the mainstream media covers the wine, beer, and spirits industries without stigma, while cannabis remains taboo and stigmatized. If part of SWEET JANE's mission includes creating mainstream acceptance, then people need to begin seeing cannabis as a mainstream product and the media can hold a lot of power in that effort. 
Today's legal cannabis has a long way to go before it mirrors how we consume and engage with the liquor industry. After all, cannamoms are shamed, but wine moms are celebrated (but that topic is for another day). We hope this, at times lighthearted, column helps many journalists and media brands rethink how we cover cannabis.
Great sex and profound intimacy can sometimes be difficult to attain, and...