Starting a Cannabis Conversation
As cannabis sales continue to increase during the pandemic, one can't help but wonder if more people are consuming cannabis than before the coronavirus outbreak. I'm sure many of those sales are due to consumers like myself stocking up for their stay-at-home orders, but perhaps some of the sales are also for first time consumers who are looking for alternative healing products , something to take the edge off, or just for fun.
In Oregon alone, sales were up 60% from May 2019, exceeding the $100 million retail sales mark since cannabis was legalized in 2015, according to MJBiz Daily data. If more people are consuming cannabis, or consuming it more regularly than before, the conversation on coming out of the "green closet" has never been so timely. 
People, and mothers in particular, are sharing their methods for household operations and homeschooling in light of the closures and other effects of the coronavirus. So, why not share about your cannabis consumption?
ADVERTISEMENT

For those of us in legalized, adult-use states, the conversation is much easier and can start by something as simple as, "Have you been to a dispensary yet?" to see where the conversation goes. 
In prohibition states or states with very limited or tightly enforced semi-legal or medically legal cannabis, the conversation starters are a bit harder and often must start with very trusted individuals. While this can be intimidating or worrisome, one can still have the conversation by removing their own consumption habits from the discussion. You might be surprised at the response you get!
Either way, when you are ready to come out of the "green closet" it is important to be educated. Have your resources and research lined up to share in the discussion, especially if you are encountering judgement or doubt.
"

Fear is the biggest factor for not coming out, more people will come out of the closet as they become more informed." – Dr. Alison Draisin
Who judges cannabis?
Dr. Alison Draisin, PsyD, LMHC is a Doctor of Psychology and Licensed Mental Health Counselor currently practicing at the AIMS Institute in Washington, which provides cannabis-assisted therapy. 
Draisin asks, "Are people even judging anymore? People are doing Zoom work calls in their PJS and are readily talking about openly drinking while homeschooling their children [we've all seen the memes about the "teacher started drinking at 10 AM today" and so on]… so really, who is it to judge? At least cannabis is more discreet than a glass of wine, especially if you're using edibles, vape pens, or tinctures." 
While this is a personal decision that resides in everyone's own level of comfort, there is plenty of merit there for those of us who consume cannabis responsibly.
ADVERTISEMENT

"Fear is the biggest factor for not coming out, more people will come out of the closet as they become more informed, and when they have judgement they can fight it with education and resources; this about helping women come out and not feel ashamed and guilty," Draisin says.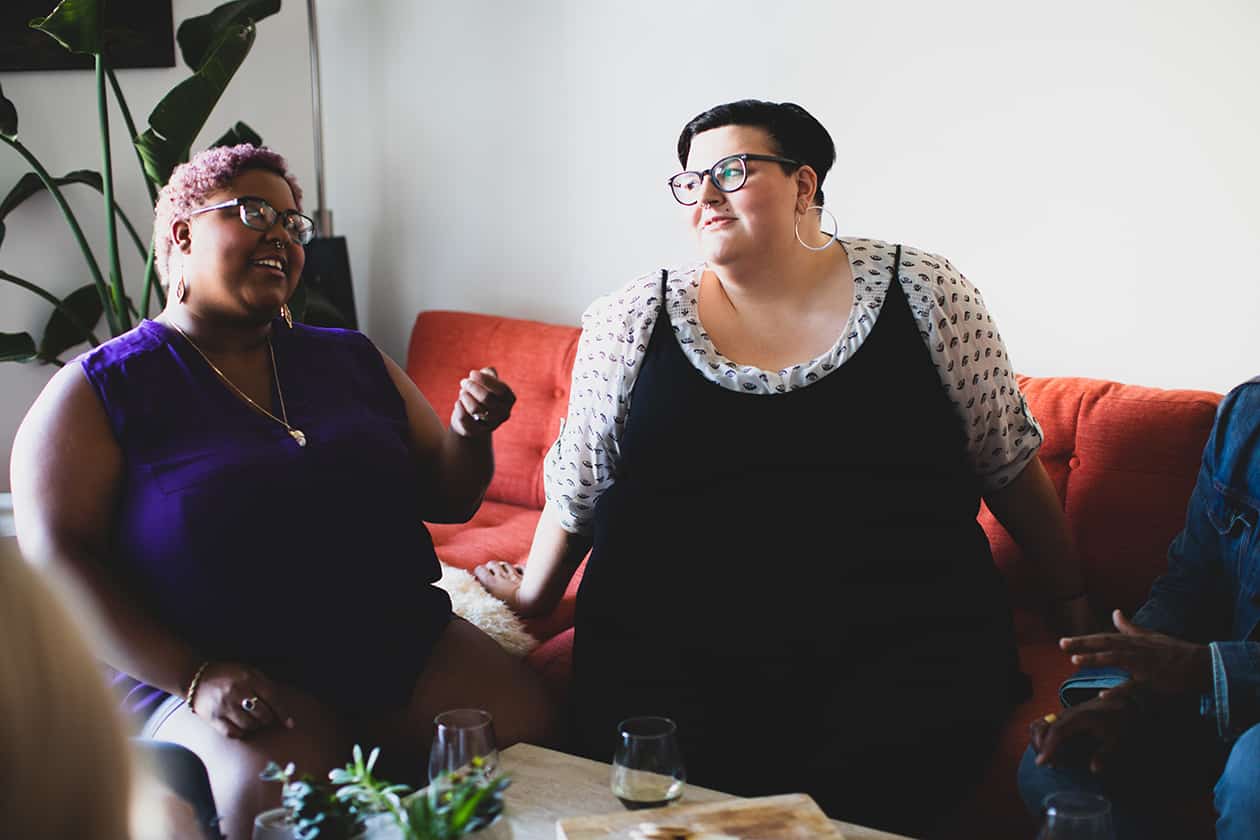 Arm yourself with science
Zoe Sigman is a cannabis science writer, editor, and educator. She agrees with Draisin. "The most important thing to consider is why you are having the conversation to begin with. Determine if this is a conversation you would be having with this person about drinking wine or beer … if that's the case, there's more of a tone to bring up cannabis." 
Sigman also explains that it is important to personalize the conversation depending on who you are having it with (are they a friend, parent, child, coworker, neighbor?,.) and that you can and should use a different approach for each of these people. 
Don't forget to discuss why you consume cannabis.  Sigman recommends that we know why we are consuming it before launching into the conversation. Is it for physical health/wellness or mental health? 
"It's all about finding that right moment to have the discussion," she says. "It's much easier to change people's minds with science or facts if you pair it with a particular symptom or condition (headache, muscle pain, anxiety, boredom, etc). And remember, If they care about you, they will listen."
As mentioned in our article about microdosing, the pandemic has oddly created a sound time to experiment with things that help one's overall wellness since we are spending more time at home than usual. 
"There is a WHOLE lot more experimentation going on right now because people are home more or on lockdown," says Draisin. "This is a great time to give cannabis a try and take the time to share your experience with others." 
Starting The Cannabis Conversation
SWEET JANE has gathered some questions to help start your cannabis conversation. Be sure to have resources ready for additional education if necessary.
Have you been to a dispensary yet?

I am trying not to drink as much because of ___(fill in the blank)___, but I still want to take the edge off so I tried cannabis and it really helped. Have you? Examples of reasons might include: headaches, weight gain, poor sleep, less productivity.

My anxiety has been out of control and cannabis is really helping right now. What are your feelings about that?

What do you know about cannabis?
Photography by AllGo via Unsplash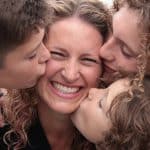 Leah Maurer is a mother of three, canna-journalist, and activist who lives in Portland, Oregon. She is a co-owner of The Weed Blog, a cannabis news and information publication, where she serves as the Editorial Lead. She helped found New Approach Oregon, Moms for YES on Measure 91, and the Portland Chapter of Women Grow.