As the paradigm around cannabis begins to shift, so do retail opportunities. In states with some form of cannabis legalization, this comes in the form of dispensaries or other kinds of cannabis retail shops. But what about states that aren't quite there, where a need remains for retail shops that offer not only cannabis-centric products, but also education and community building. 
A new shop in New York City, Come Back Daily (yes, C.B.D.), has done just that. With the vision of lifting the stigma, offering research-based and experiential education for shoppers, and providing an event space for cannabis advocates and hopeful entrepreneurs, this shop is helping to spread the word about using cannabis for wellness and decode the misinformation on cannabis. 
New York does not allow recreational marijuana use but permits the sale of products with cannabidiol (CBD), the non-psychoactive cannabis compound now allowed for some uses under federal law. At its stores, Come Back Daily aims to bridge the gap between consumers and the growing number of CBD products in the marketplace in an immersive and community-focused environment.
ADVERTISEMENT

Come Back Daily opened its flagship location in the Tribeca area of NYC at the end of 2018 and has since expanded to a second location in Harlem. The stores display CBD  products without barriers and allow people to try and test products. The shopping experience encourages people to understand their bodies and how CBD works within their endocannabinoid system.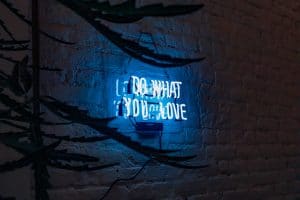 By building a community space, Come Back Daily seeks to change perceptions about the cannabis plant and its derivatives. Founder Stephen Phan says his stores have hosted everything from CBD-infused yoga classes to receptions for nonprofits to cannabis industry networking events. 
"The only way to break a century of stigma and propaganda is to have people experience CBD in different ways — yoga or meditation or simply sampling a new product," he says. "I wanted to have the shop be an event space from the very beginning. People were having a hard time finding venues to talk about cannabis topics, and I wanted to build community and help foster the conversation. Even if only five people showed up for one of our events, it was worth it."
Phan is a first-generation Asian American who has worked in the cannabis industry for nearly a decade. He found that individuals need a peer-to-peer community to overcome the stigma that surrounds the cannabis plant, even if it's less harmful than tobacco or alcohol.
"America's first drug prohibition was anti-opium laws levied against Chinese immigrants in the 1870s. America was afraid Chinese immigrants would take jobs with cheap labor, among other things," he says. "I had to break through this stigma with my family, who carried a generational fear of cannabis. It took a community and many different ways of experiencing cannabidiol to break through. This is what we want to do at Come Back Daily."