Treat Your Complexion with Vitamin-Powered CBD Products
If you're looking to kick fine lines and wrinkles to the curb or tone down redness caused by rosacea, a variety of new CBD skin care products are here to help achieve a compliment-worthy complexion.
CBD (cannabidiol) is quickly becoming a favorite beauty ingredient due to its anti-inflammatory effects shown to help skin conditions such as rosacea, eczema, and acne. 
"CBD is beneficial for every complexion because it contains a blend of beauty vitamins like A, C, and E, which help promote collagen and have strong antioxidant effects," says Elina Fedotova, an esthetician, cosmetic chemist, and founder of Elina Organics Spas and Skincare in Chicago. "CBD helps to reduce free radicals, which help to restore and calm skin and help it heal from sun damage."
ADVERTISEMENT

With a wide array of CBD skin care products hitting the market, Fedotova recommends starting with one treatment product such as a serum.
"Serums contain the most concentrated active ingredients and also are much thinner and can penetrate deeper than moisturizers or creams," says Fedotova, who recently introduced her own CBD Ageless Wrinkle Filling Serum, a botanical mixture that contains collagen-restoring ingredients. 
"It helps firm the skin and improves facial contour by increasing elasticity," she says. "The essential fatty acids found in the CBD help nourish and moisturize skin, and help make this serum very silky."
Inflammation can take away the skin's glow and make people look older than their biological age. Inflammation can be caused by consuming processed or junk food, sugary drinks, and more; CBD can help to combat this by working as an anti-inflammatory.
"Inflammation always makes us look older, so using CBD, combined with other ingredients to hydrate, and different ingredients for antioxidant protection can help create healthy skin full of vitality," says Victoria Lewis, a medical esthetician at Tribeca MedSpa in New York City. 
Tribeca MedSpa recently introduced a CBD Detox Facial that incorporates manual lymphatic drainage as part of a relaxing treatment with CBD products. 
ADVERTISEMENT

"This treatment increases circulation to the face, reduces inflammation, puffiness, and the appearance of fine lines and wrinkles to give instant rejuvenating results," Lewis says.
SWEET JANE's Preferred Skinsavers
For those of us who cannot make it to NYC for a facial, here are other CBD options on the market that offer a healthy, youthful glow:
[FaceIt] Made with natural ingredients including rose petals, seaweed, jojoba, and hemp-derived CBD, this moisturizing serum fights fine lines and wrinkles, leaving skin looking youthful and feeling hydrated. Works on rosacea, acne, and signs of aging. faceitcbd.com, $55.
VerVefy's Daily Gold Facial Crème. Infused with 99% CBD, natural botanicals, and vitamins A, D, C, E, and K, this serum can be applied morning and evening to the face, neck, and décolletage areas to hydrate, soothe, and smooth skin so it stays healthy and vibrant. vervefy.com, $130.
LifeElements CBD and Honey Skin Repair. This all-in-one soothing salve can be applied as a moisturizer to fight fine lines, acne, and dark spots. Made with hemp-derived CBD oil, olive oil, beeswax, tea tree oil, and other soothing natural ingredients, the salve is a powerful anti-inflammatory that can also treat sunburns, rosacea and eczema. Lifeelements.com, $36.
Aethera. Aethera's new nontoxic skin care line combines cannabis sativa, also known as hemp seed oil, with tropical botanicals. The brand says its offerings give consumers who may be reluctant to try CBD (due to being pregnant or nursing) a different option. Whereas CBD is made from the flowers, leaves, and stalks of the plant, cannabis sativa only uses the seeds. Aethera's Everyday Concentrate combines acerola cherry, guava, turmeric, papaya, and more to gently exfoliate, nourish, and moisturize skin. Its Sunrise Serum plumps, smooths, and soothes skin, while the Sunset Serum can be used as a night cream to nourish and hydrate skin. Aetherabeauty.com, $30-$45.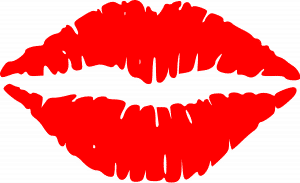 For the lips
Elina Organics CBD Lip Lines Eraser is formulated with coconut oil and works with the CBD isolate to act as a natural filler for lips while also rejuvenating and restoring natural elasticity. This clear wrinkle filler also works as a lip plumper. Elinaorganicsskincare.com. $34.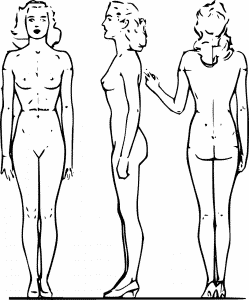 For the body
Bluebird Botanicals. The Hemp Silk CBD lotion replenishes dry, damaged, and irritated skin and features hemp extract combined with lavender, geranium, and rosemary essential oils. Safe for different skin types, this topical body lotion soothes and restores skin while countering the effects of aging. Bluebirdbotanicals.com, $39.96.
LifeElements CBD. Ache and Pain Relief balm is the solution for the ailments often associated with getting older. Apply topically to sore muscles, arthritic joints, and stiff necks to find immediate relief. Made with beeswax, olive oil, and other natural ingredients, this balm offers a natural alternative to heating pads and pain meds. LifeElements.com, $30 and up.
Photograph by Jessica Felicio via Unsplash.