Tina Gordon is a Northern California cannabis cultivator in southern Humboldt County. A former music industry guru and current documentary filmmaker, Gordon transitioned from city life to the sweet solitude of mountain life in 2007 after taking over a 40-acre stretch of land that now serves as home to her collective, Moon Made Farms. Gordon's exclusively sun-grown cannabis farm thrives through a series of closed-loop systems, providing aa regenerative kind of agriculture that promotes self-sufficiency and sustainability among her plants. 
"When I lived in San Francisco, I didn't even have houseplants," says Gordon. "I seriously had no interest in the natural world. My life was about playing music."
One might find this difficult to imagine, walking through the thoughtfully designed, ancient (regenerative) gardens spread across the Moon Made property.
ADVERTISEMENT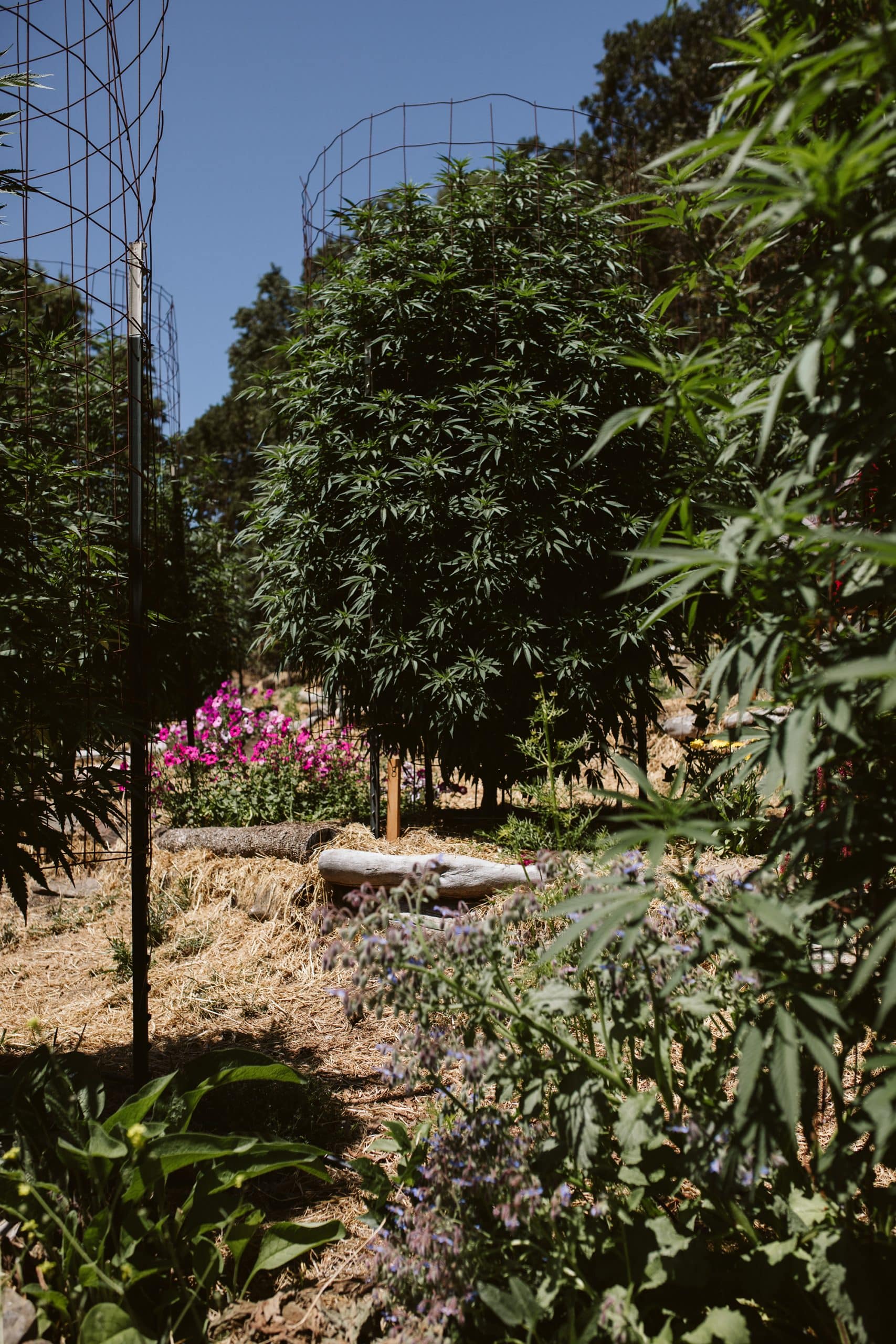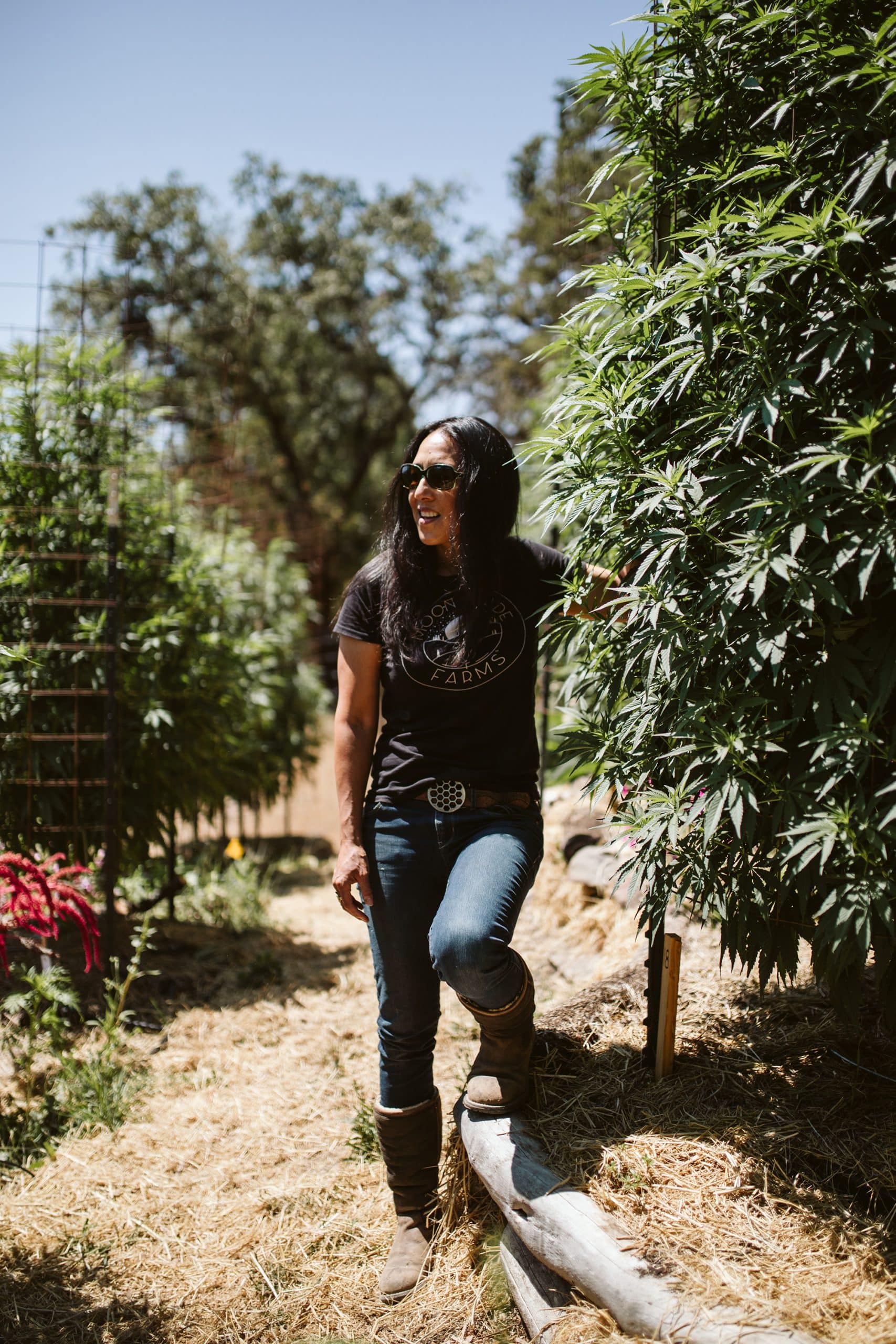 Living in such a remote location, Gordon has learned to be self-sustainable in many ways. At Moon Made Farms, they're in charge of their own water system, using a pond at the top of the property to to irrigate all of the plants. They handle forest restoration on their land, taking care of the trees. And they manage their own garbage, recycling, and compost systems. All of the compost is used as mulch to enrich the soil around the plants.
Gordon grows other plants, like comfrey and borage, around the cannabis to maintain moisture, deter pests, and help with overall health. She didn't know all of these details about successful growing when she first moved to Humboldt County. She said it took being involved in cultivating cannabis for her to really see nature and begin to understand it.
"This plant for me truly was the vector to the natural world," she says.
Mood Made Farms is licensed to plant on 24,000 square feet of land, but they've only used 9,600 square feet at this point. Gordon says this is because they only want to plant as much as the land can support. They also want to give the mother plants plenty of space.
"We grow as much as the land will support in a healthy way," she says. "We want to, instead of really packing in the plants, we want to spread them out and give them breadth and width because they're absolute divas."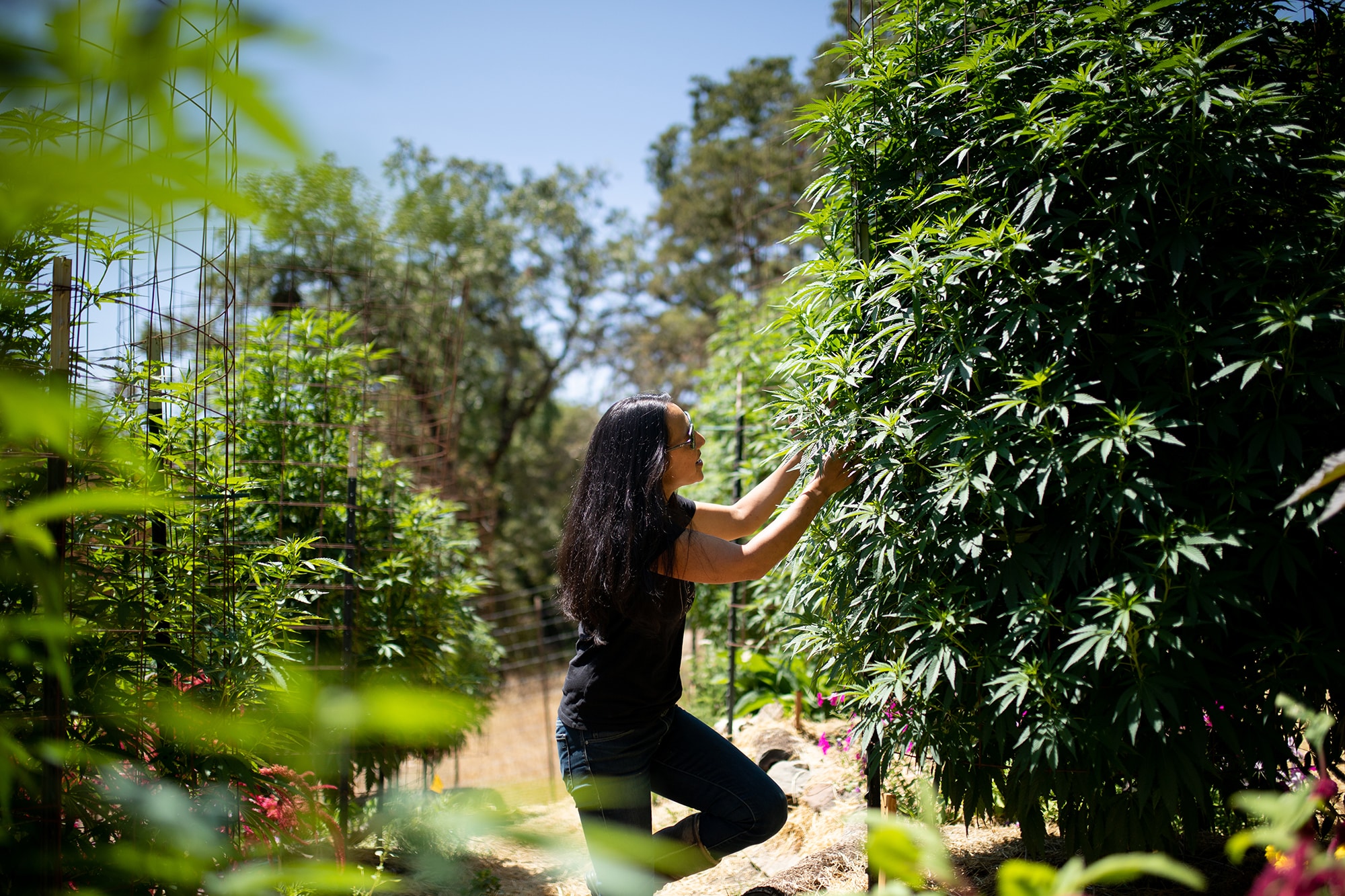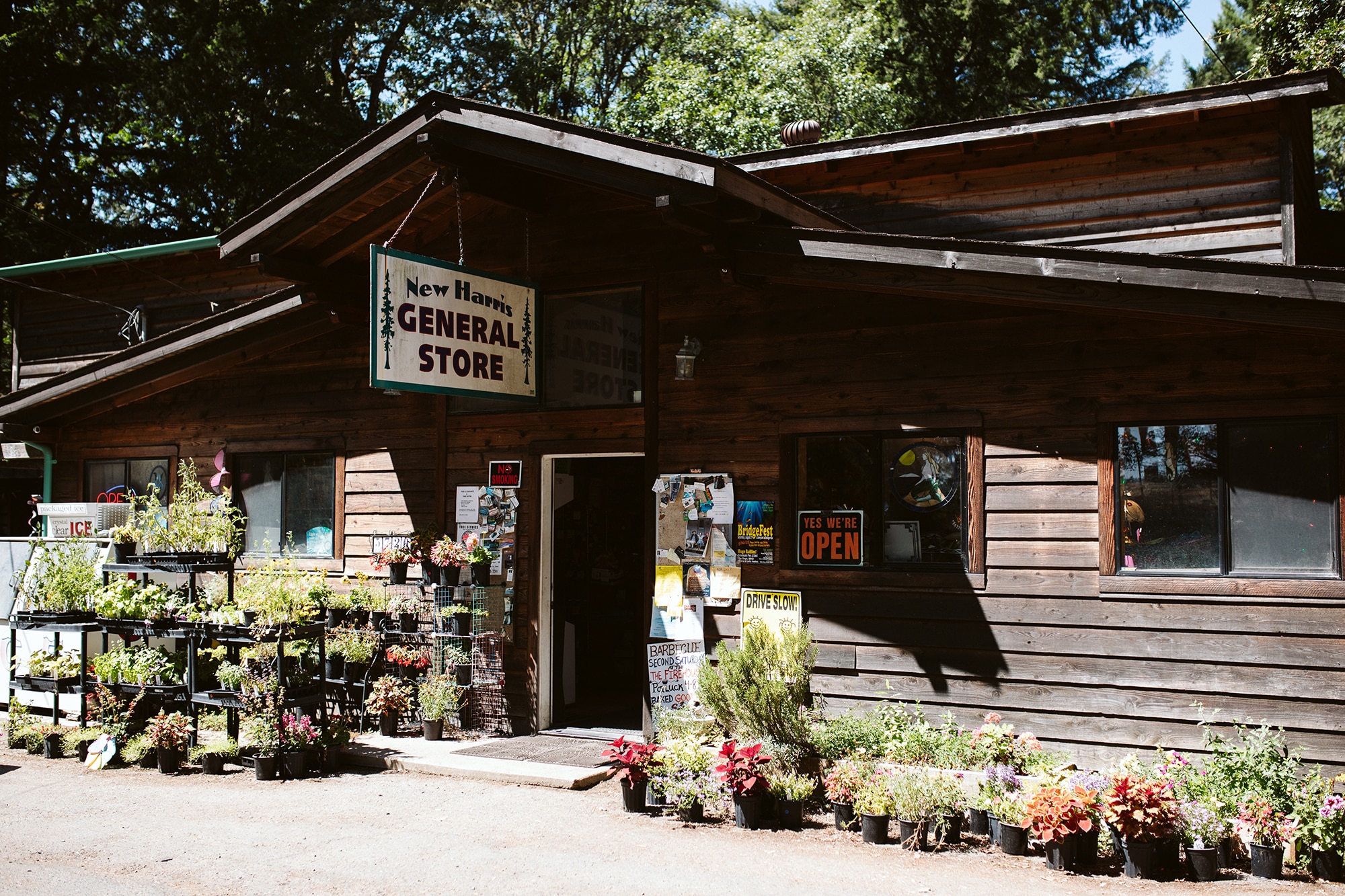 Gordon's belief is that the care she gives to her cannabis plants will be felt by those who eventually consume it. 
ADVERTISEMENT

"You're generating with love and intention. I think that this plant is so powerful that the ability for it to transfer that intention . . . there's a high probability that that's going to show," she says. "There's resonance. And then how does this plant affect that person, and how does that person resonate in the world?" 
Resonance is a continuing theme for the intention that Gordon sets for her farm. Her approach to growing cannabis reaches far beyond its environmental impact. As the name Moon Made states, she even explores lunar opportunities to keep the plants thriving 24 hours a day. 
"Cannabis has been instrumental and foundational in creating culture," she says. "Whether this is somebody who is a healer, or somebody who's a musician, or an artist, or a writer, or a scientist, a mathematician, a landscaper, a doctor. Cannabis shifts their state of being—that is going to be transferred to whoever they touch."  
Photos by Hallie Sigwing.