As the cannabis industry continues to grow in the U.S., so does cannabis industry pollution. 
After only three years of cannabis legalization in Washington State alone, two million pounds of plant waste was created. Stifel, an investment banking company, released a report projecting a $100 billion opportunity in the U.S. Cannabis market by 2030. As more states legalize cannabis in some form, the issue of cannabis industry pollution has become all the more urgent. We look at the different kinds of waste issues that are contributing to the cannabis industry pollution problem and the solutions that may help fix them.
Plant Waste
Most cannabis farm waste has overwhelmingly ended up in America's landfills. This is largely due to cost barriers to more sustainable alternatives, as well as regulations that make those alternatives even more difficult. These strict regulations were put into place in order to keep products from reaching illegal markets, and they are unlike any other in the agricultural industry. Most common is the 50/50 mixed waste rule, meaning plant waste, like stems and root balls, are shredded or compacted and mixed with an equal amount of another material in order to render it, "unrecognizable and unusable." 
ADVERTISEMENT

Although this may adequately deter those who attempt to imbibe or sell the plant waste, it makes alternatives like composting less accessible. Unless companies are able to obtain 50% organic, non-cannabis waste to mix the cannabis plant waste with, this mixture is thrown in the garbage and ends up in landfills.
Since the cannabis industry is in its infancy, there is still a lot to learn agriculturally.
When Shawn Cooney, the co-founder of the Sustainable Cannabis Coalition (SCC) and a vegetable farmer, began farming cannabis, he realized there were many gaps in agricultural understanding about how to grow this newly legal flower cost-effectively and sustainably. 
"The further I got into that business, the more gaps I saw," Cooney said. Cooney and his partner, Peter Dougherty, hoped to create a space to inform and set up the best practices for creating more sustainability in the cannabis industry by creating the SCC. Cooney farms leafy, green lettuce all year round in shipping containers through Corner Stalk Farm (CSF). He also farms hemp through CSF and another company, Cloudfarming in Boston, in the same manner.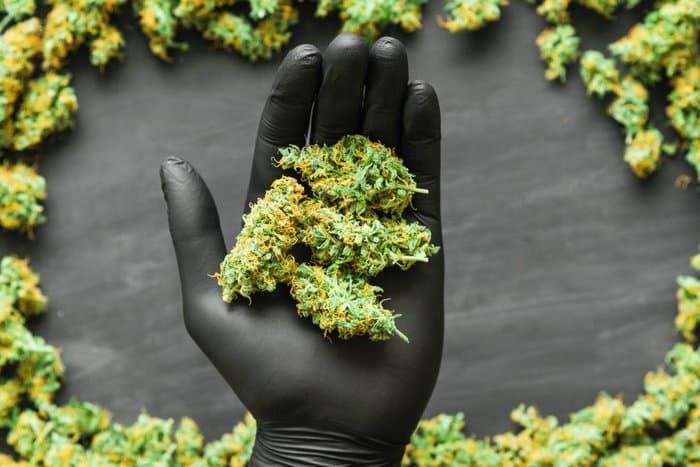 Packaging Waste
Every year, an estimated 300 million tons of plastic waste is produced. While the cannabis industry is fairly pubescent, cultivating conscious and sustainable practices will be vital in order to minimize impact on the existing pollution crisis. 
Much like cannabis plant waste, strict regulations make disposing of cannabis packaging in a sustainable manner difficult. Edible cannabis packaging, doob tubes, and the various childproofing requirements obligate cannabis companies to use more plastic than many other manufacturers. Regulations also make washing and reusing packaging like glass jars difficult, which leads to more demand for new plastics, which are now more cost effective than purchasing recycled plastic. Many American communities have eliminated their recycling programs entirely due to cost. Regulations, plus the added cost, coupled with the fact that since 2018 China no longer accepts America's waste imports, has resulted in an astronomical amount of plastic waste arriving at landfills. In 2019 EPA Administrator Judith Enck estimated that the US recycles less than 5% of its plastics.
ADVERTISEMENT

Brad Stutzman is an SCC member and the Director of Environment, Health, and Safety at Trulieve, a vertically integrated "seed-to-sale" company and the first and largest fully licensed medical cannabis company in the State of Florida. He says being able to partner with third parties out of state could help to improve sustainability by outsourcing some of the waste created. 
"I think there could be great benefit to it, but right now, you're feeding yourself, so you have to own that whole supply chain," he said.
Trulieve's goal is to be the leading company in the cannabis industry for sustainability, along with health and safety, within the U.S., according to Stutzman. His hope is that the company will help to set best practices for the industry. 
"When you look at batteries, we have a surface waste program set up for that. As far as the actual plastics itself, we do have a process for trying to shred it, and we're looking at some new technologies to help us actually take that plastic and turn it into a bio waste, but that's still in the conception phase right now. We do have plastic recycling, but there's an opportunity there to be more aggressive with that and on the separation of that," Stutzman continued.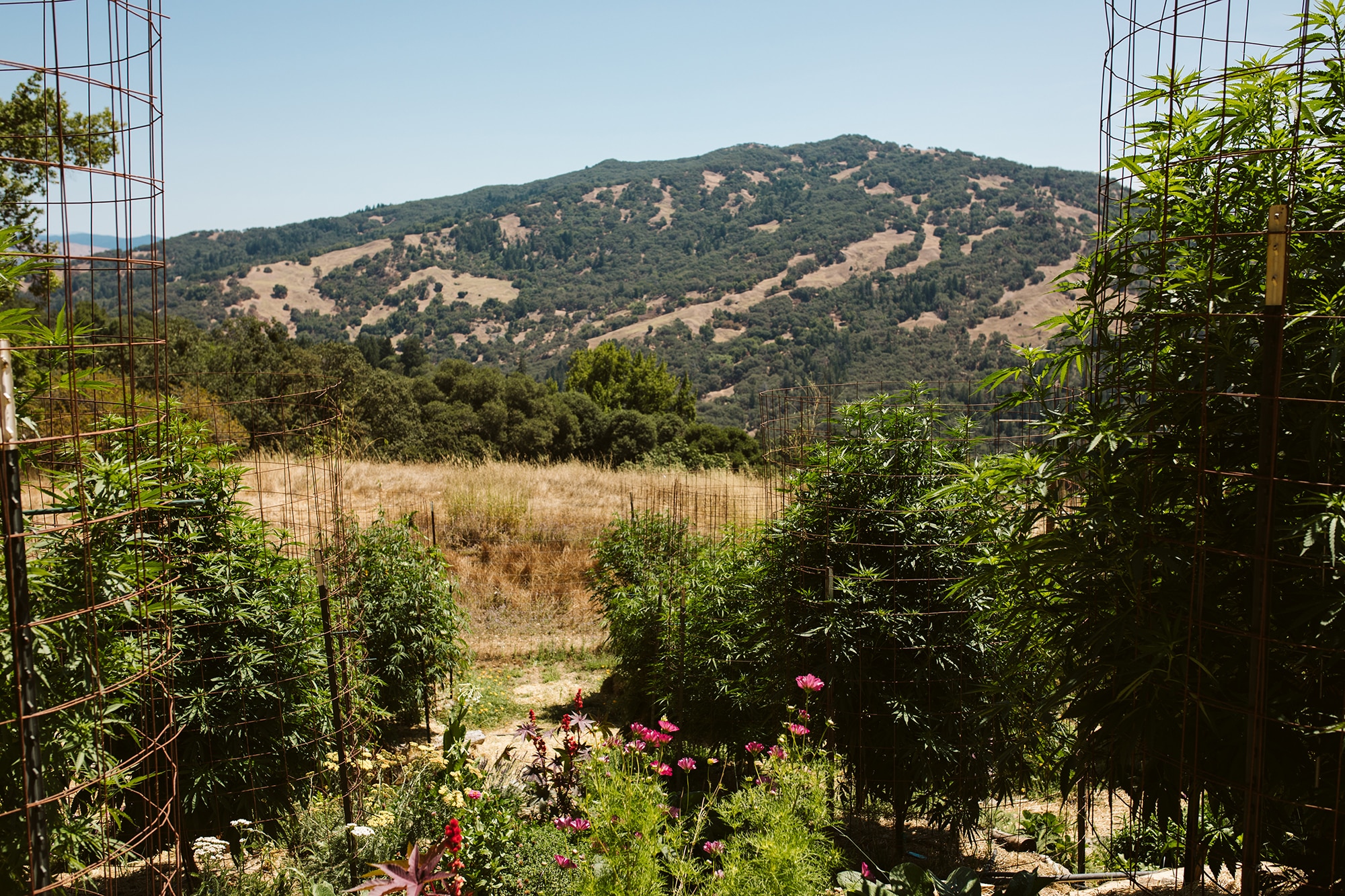 Innovative Alternative Solutions
While regulations have made sustainability options difficult, innovators in agriculture and the cannabis industry are working to find cost-effective, alternative solutions for creating more sustainability in the cannabis industry.  
Bokashi Cycle boasts that their fermentation process is the "simplest, least costly, and fastest way to recycle organic waste." Bokashi is a Japanese term meaning "fermented organic matter." The Bokashi method can be done on a small scale in-house, but Bokashi Cycle has made this sustainable process accessible to larger, more extensive operations as well. The fermentation process is analogous to making wine, according to the company. The process reduces greenhouse gas emotions, conserves water, and reduces groundwater leaching.
There are also services like GAIACA Waste Revitalization that will evaluate a cannabis company's specific needs and create a sustainable waste management plan to address them. GAIACA's mission of "zero waste" utilizes composting and recycling, but it's currently only located in California. 
Using aluminum as an alternative to cardboard and plastic packaging is a viable option. While aluminum is more expensive, it can be easily reused and recycled. Plus, aluminum doesn't degrade like plastics, and a monumental 75% of all aluminum ever produced is still used today, according to The Verge. Even Dasani and PepsiCo have decided to use aluminum as part of their efforts to cut down on plastic waste.
Biochar, originally called terra preta, is another viable option. Biochar is an ancient indigenous Amazonian practice that reintroduces nutrients back into soil, increasing fertility, removing toxins from soil, and, most importantly, capturing carbon and locking it into the soil to help combat climate change by reducing greenhouse gasses. The process of pyrolysis produces a charlike substance that can be used as fertilizer. 
"The industry is beginning to become more science-based as universities are starting to do some of the research that's necessary for the industry to be sustainable," Cooney explained. "A lot of that will be in plant research, coming up with something that grows the best in the environment that you have designed for the environment. For the greens that I grow, they're basically designed to grow in the environment that I have."
Ultimately, it's up to the cannabis industry to use its regulatory powers to offset excessive regulations that create much of the problem. It's no secret that the cannabis industry has been largely monopolized in many states by multi-million dollar companies. While it is important that we all do our part to combat pollution, it is a drop in the bucket compared to the expansive environmental damage these large companies produce. Regulating the Dasani and PepsiCo's of the cannabis industry and holding them to a higher standard of sustainable operations will be necessary in reducing cannabis industry pollution. Until that time comes, many of the worst cannabis waste polluters will continue to choose the most cost-effective, environmentally harmful option.  
Photos by Hallie Sigwing and courtesy of Trulieve and Sustainable Cannabis Coalition.