At Sweet Jane, we strive to follow our own curiosites, knowing many of our current and future readers share them. We have dedicated our work to understanding the cannabis industry in an effort to educate new and existing consumers who are canna-curious or seeking more education.
As our mission states, we educate and inform everyone on the benefits of cannabis while also helping to navigate a growing cannabis landscape. 
So as we closed a very exciting and exhausting 2019, we began to look to 2020 and what our hopes are for the cannabis industry. 
ADVERTISEMENT

The reflecting began at MJBizCon, the largest cannabis focused B2B trade show and conference. As a media entity that values journalistic integrity, it is important for us to see what is on trend and how the industry is shaping itself. 
Our takeaway: We've come so far, but have a long way to go. And here is why.
Education, Education, Education
From the beginning Sweet Jane has worked to educate. We see a huge gap in education surrounding legal forms of cannabis. Unless you are a long time consumer (likely in prohibition times), how would you know about the various products, tools, safety, questions to ask, what it's like to buy weed, or even how to consume it–you wouldn't. 
Not to mention the CBD boom. What are you going to tell your 60+ year-old parent when they tell you they bought CBD at the gas station? 
In 2020 we see education as a MAJOR area for our focus and hopefully the focus of leading brands in cannabis and CBD. To give context on why, Arcview Market Research in partnership with BDS Analytics Consumer Insights, stated in its U.S. CBD Sales in General Retail Forecast released last fall, that:
47% of U.S. adults age 21 or older in fully legal states responded to the statement, "There are no differences in the effects of CBD and THC" either incorrectly or saying they did not know. 

52% responded to the statement, "Any product containing hemp will cause effects such as feeling high, relaxed, sleepy, etc." either incorrectly or saying they did not know.
When brands and the industry fail to educate consumers, we all take two steps back. Consumers' needs and wellbeing must be paramount to all growth in cannabis. And the assumption that consumers already know or will figure it out jeopardizes the ground the industry has gained. Education doesn't have to be expensive, it just has to be accurate and available.
ADVERTISEMENT

Social Equity and Inclusion
Representation is not enough. Many states, but not all, have included social equity provisions into their laws; however, like regulations, the provisions vary. 
At the core of the issue are two areas we hope the industry will further explore in 2020. 
1.) Improving access to capital (and we don't mean white men investing in people of color) In all industries, not just cannabis, minorities and women have less access to capital. One such way to correct this in cannabis is to level the playing field, making participation a reality by lowering the cost to enter (read lower licensing costs) or by removing licensing caps to allow the market to operate naturally. Oklahoma is a prime example of how no caps and low cost entry has ultimately given a greater number of businesses, women and minority led, the opportunity to participate. 
2.) Female executives and entrepreneurs. Don't make the same mistakes that every other industry on earth made when it comes to female leadership and inclusion. According to a 2019 survey by Marijuana Business Daily, 36.8% of executive positions in cannabis were held by women compared to a 2018 national average of all business at 21%. This is unprecedented and many attribute the statistics to low barrier to entry in an emerging industry. Alas, capital remains a barrier, especially as banks and federal financial institutions are currently unable to provide backing, leaving women fighting for capital in the male-dominated industry of investment firms of venture capitalists. As women, we want to shop for brands made by women–consumers can drive this outcome by shopping from women-owned brands.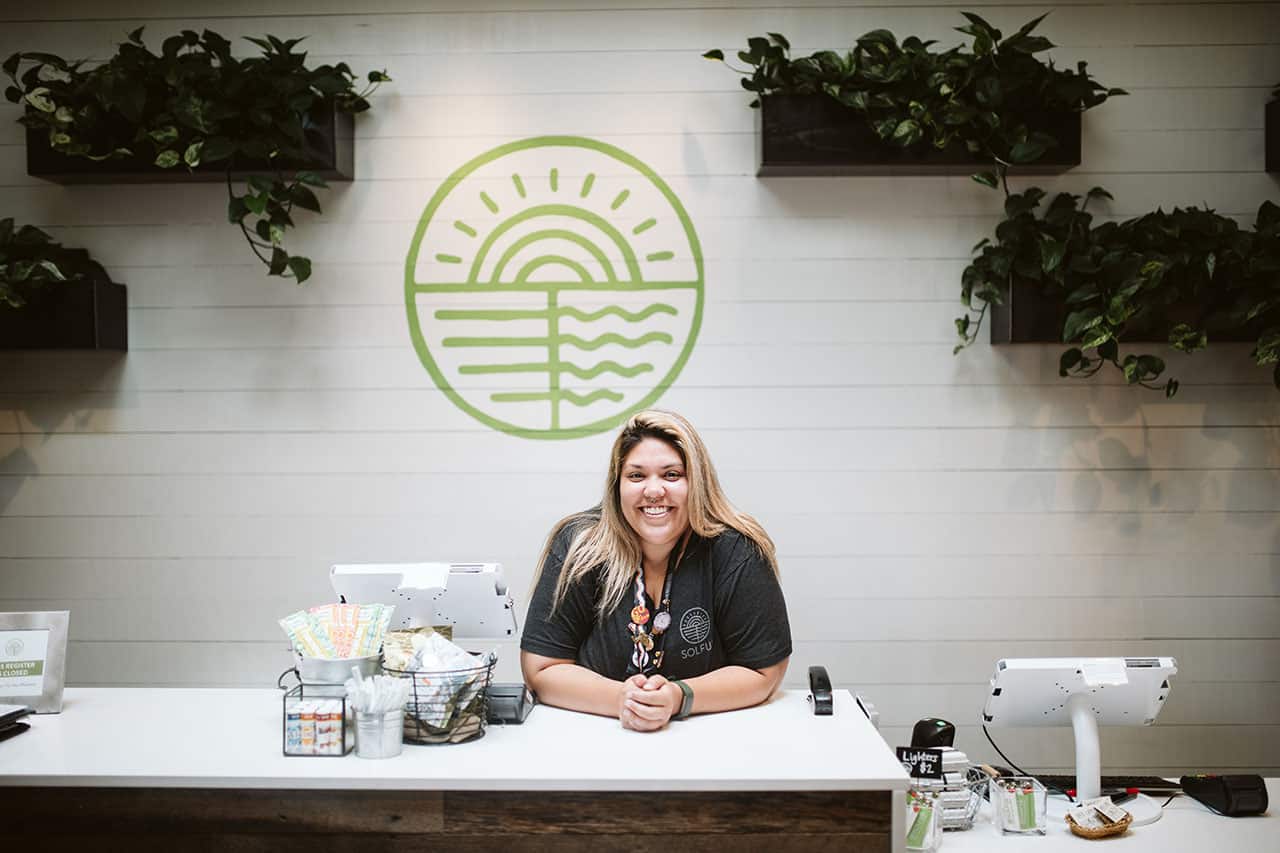 Let's be Honest
One major takeaway from 2019 among some of the people we met, events we attended, brands we attempted to partner with (or never received payment from … DIXIE BRANDS …), is that the industry lacks some integrity. 
Mid-year this set us on a course to vet our partners to ensure they value product safety, consumer experience, education, and integrity behind their business. By being confident that our partners and sources are honest, and have built brands that will survive the infancy of the industry due to best business practices, means we develop trust with our readers. 
We must be discerning and elevate the brands that are honest and transparent.  
Legalization is Safer
We don't predict federal legalization in 2020, but we do see expansion continuing for many reasons. Our hope is that the safety of all consumers is ultimately at the center of new states exploring legalization, and a central goal to already legal states.  
According to a 2018 report from the Drug Policy Alliance, "evidence shows that marijuana legalization is working so far. States are saving money and protecting the public by comprehensively regulating marijuana for adult use."
Just some of the research shows that:
Non-violent drug arrests decline with legalization

Use among those under 21 has not increased with legalization

Access to cannabis is linked to a decreased dependency in opioid use
States to watch in 2020 include: 
Arizona

– Possible expansion to adult-use.

Florida

–  Possible expansion to adult-use.

Idaho

– Medical will be placed on the ballot in 2020 pending enough signatures from registered voters. 

Kansas

– Despite not being a ballot initiative state, Kansas' new democratic governor Laura Kelly has gone on record saying she is in favor of medical marijuana. The legislature will continue to discuss the possibility in 2020. 

Nebraska

– Possible expansion to medical marijuana. 

New Jersey

– Despite failing to pass out of the state senate in March, the governor and key legislative figureheads are in favor of adult use legislation.

New Mexico

– Adult-use will continue to be a topic among lawmakers. 

New York

– Governor Andrew Cuomo is vocal about adult use and took steps toward minor decriminalization in 2019.

Ohio

– Medical program has reached one year, but many flaws in the law remain and voters want broader access.

South Dakota

– It's wonky, but voters will vote on adult-use marijuana, medical marijuana, and hemp. 
Finally, Arcview Market Research and BDS Analytics predicts that the global marijuana sales will reach $40.6 billion by 2024, and CBD sales in general retail (i.e. grocery stores) will grow to $12.6 billion by 2024. If we reach those numbers, but ignore education, inclusion, prohibition, and integrity–is cannabis ultimately on the right track? That's what we'll be asking in 2020.
Photography by Hallie Sigwing