CBD treatment for pets is on trend among furparents 
Parenthood comes in many forms—even furry ones. 
As more and more families include furchildren, many women now identify as non-traditional mothers who would do anything to provide optimal care to their pets. With CBD use becoming more prevalent among humans, increasingly pet parents are incorporating a new strategy for taking the best care of their furbabies: CBD therapy. 
But what do we know about CBD and pets? 
ADVERTISEMENT

For starters, if your pet has a backbone, it has an endocannabinoid system; and like humans, your pet's endocannabinoid regulatory system will likely maintain homeostasis when supplemented with cannabinoids. This has led to more research at major veterinary schools on the efficacy of CBD for conditions including osteoarthritis and epilepsy among animals. 
In 2016 Joe Wakshlag, DVM, PhD, with the College of Veterinary Medicine at Cornell University, conducted a clinical trial on the effectiveness of CBD oil in dogs with osteoarthritis, sponsored by CBD manufacturer ElleVet Sciences. His research was driven by "anecdotal evidence that cannabinoids and hemp could relieve pain was compelling, but 'largely unscientific.'"  
The results were promising; in a double-blind trial, Wakshlag's team concluded that CBD treatment was correlated with decreased pain and increased activity levels in nearly all participants. Scientists determined results through veterinary assessment, owner questionnaires, hematology, serum chemistry, and physical examinations. In fact, over 80% of the dogs taking the CBD oil showed "significant improvement in pain levels and quality of life."
BDS Analytics, which tracks the cannabis industry market, reports that CBD use for pain management in pets reflects consumer trends. 
"Both cannabinoid-based pain and pet products cross retail channels, with availability in medical and adult-use dispensaries as well as across general market retail channels," according to a September 2019 data summary from BDS Analytics. "Across pain management and pet care, cannabinoid-based products are a welcome supplement (or alternative) to other forms of medical or wellness-based solutions."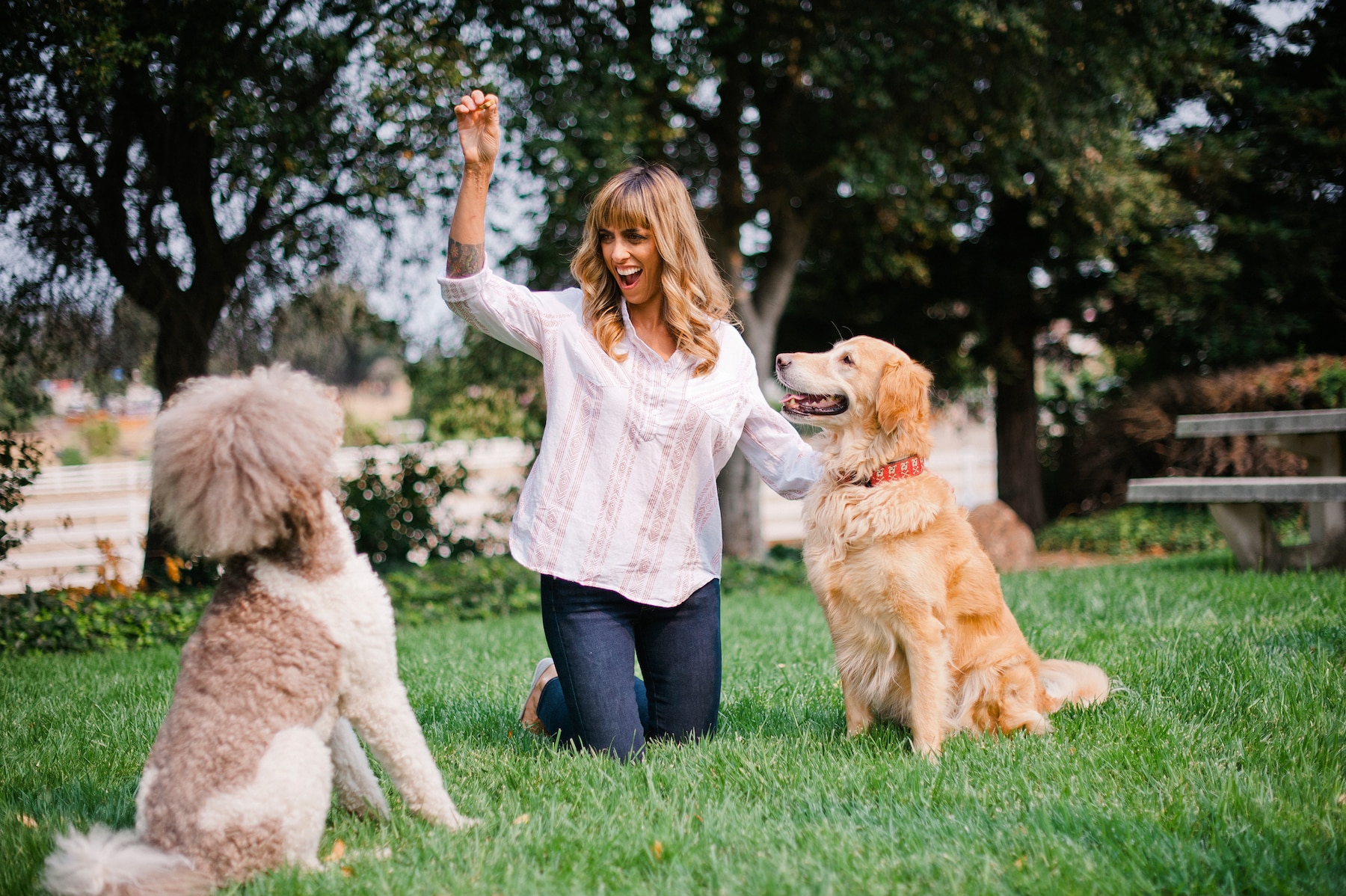 That is the case at Treatibles, creator of CBD pet treats, oils, capsules, and topicals. Julianna Carella, founder and CEO, says the idea for pet products began with human patients. 
ADVERTISEMENT

"Our customers, who were experiencing such wonderful results, began asking if they could share the products with their pets, many of whom were experiencing the same aches, pains, and conditions," she says. 
Carella knew that THC could be toxic to dogs, so she focused on hemp and released her first CBD pet chew in 2011 to much success. Over time the Treatible products evolved, but Carella's team still gets questions about overdosing. "We share that Treatibles are non-toxic and non-psychoactive," she says. "Based on millions of administrations and data, [we believe] hemp poses no undue risk to the animal."
Carella says this market is growing quickly because pet owners are seeking  relief for a variety of animal health issues. "Pet parents are savvy. They are looking for more natural approaches to pet care, and CBD fits the bill."
Not all CBD for Pets is Created Equal
Keep this criteria in mind when considering pet CBD products:
Is the company a National Animal Supplement Council (NASC) member* and is its packaging and marketing fully compliant?

Is the hemp used in the product grown in the USA? (Hemp grown in China can be contaminated with heavy metals, pesticides, and other substances.)

Does the product contain full spectrum hemp oil or just an isolate?

Does the company third-party lab test and freely share the results?

Does the milligram count on the label reflect the amount of hemp oil or does it include the carrier oil(s)?

Does the company offer customer service via telephone and email?
Always choose products from a company that is committed, consistent, compliant, and transparent.
*Treatibles is an NASC member.
Looking to Science 
Three universities have started, and in some cases completed, clinical trials on CBD. The results are eye-opening. 
Cornell University
The College of Veterinary Medicine, Cornell University, trial suggests that 2 mg/kg of CBD oil twice daily can help increase comfort and activity in dogs with osteoarthritis. The abstract was submitted to the 2017 American College of Veterinary Surgeons Summit in Indianapolis and is pending peer review. Cornell is completing a pharmacokinetic and safety study in cats and there are plans for additional studies on the efficacy of CBD oil in acute pain management, behavior management, feline pain, and concurrent usage with chemotherapy in oncology patients. The CBD oil study was conducted in partnership with CBD pet product manufacturer ElleVet Sciences. 
Colorado State University 
Dr. Stephanie McGrath, a neurologist at the College of Veterinary Medicine and Biomedical Sciences, Colorado State University, revealed initial findings from a study on the use of CBD for dogs with epilepsy. She found that 89% of dogs that received CBD in a clinical trial had a reduction in the frequency of seizures. McGrath is also conducting a study on CBD for dogs with osteoarthritis.
Auburn University
At Auburn University College of Veterinary Medicine, Dr. Dawn Boothe, director of clinical pharmacology, is studying CBD as a treatment for dogs with epilepsy. Simultaneously, the school's Clinical Pharmacology Lab is running an analysis to measure cannabinoid toxicity and efficacy from user-submitted reports. 
What should pet parents look for when giving their animals CBD?
Most pets begin experiencing the benefits of CBD anywhere from 5 to 30 minutes after administration. These benefits can last between 4 and 8 hours, depending on the pet. Each is a unique individual with individual needs. CBD is not a sedative. It helps to calm, ease, and balance the mind and body. 
Anxious and stressed pets become calmer and less reactive to stimulus (think fireworks or vet visits). Pet parents often report that dogs and cats with mobility issues begin jumping on beds and sofas and stop limping soon after starting CBD.
What is the rule of thumb on dosing?
Treatibles generally recommends beginning with 1 milligram (mg) of CBD for every 10 pounds of body weight and increasing as needed up to 10 mg for every 10 pounds of body weight. Keep in mind that many animals with high anxiety or joint discomfort often require more than 1 mg for every 10 pounds. 
Veterinary experts recommend 0.25 mg/kg to 2 mg/kg. Because customers in the U.S. are more familiar with pounds than kilograms, we translate this information to be stated in pounds. That said, 0.25mg/kg is comparable to 0.25 mg/2.2 pounds.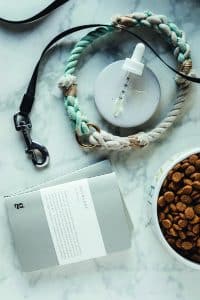 Additional reporting by Heather Dagley. Photos by Hallie Sigwing.