Roz McCarthy is a force within the cannabis sector, an activist, and a mother. She has more than 20 years of experience in sales, marketing, and business development, and, in 2016, she brought all of that and her activism to the cannabis industry when she founded Minorities 4 Medical Marijuana (M4MM). 
M4MM is a nonprofit organization providing advocacy, education, training, and outreach to underserved communities. McCarthy uses her marketing skills to develop campaigns that promote the benefits of medical marijuana. She is responsible for the day to day operation and is the chief strategist involved in developing advocacy, education, and marketing campaigns to promote awareness, information, and education about the efficacy of cannabis. 
Since its creation, M4MM has made leaps and bounds in the national cannabis movement, as well as the emerging industry in states that have legalized cannabis. The organization has done everything, from community events to lobby days, and has spread to chapters all over the country.  
ADVERTISEMENT

SWEET JANE chatted with this mother, CEO, and fierce activist about her organization, what keeps her going, and what her thoughts are on the current civil unrest we are experiencing as a country.
Why did you start M4MM?
So, M4MM was founded, literally, in my living room, looking at the fact that the State of Florida was going through the process of adding the medical marijuana amendment to the ballot in November 2016. I would see all this different news coverage about this, and I started doing research. My research led me to the benefit of cannabis for cancer patients and the benefit for sickle cell patients who are suffering from back pain.
And it hit home because my mom passed away in 2005 from cancer, and my son, who was 17 at the time, is a sickle cell patient, so I'm a sickle cell mom and I have cared for him. This genetic disorder causes excruciating pain. I started thinking about how health disparity and health equity issues were still a problem in the Black community. Issues like access to care, access to medicine, affordability of medicine, access to physicians.
I knew we needed the organization … we needed a hyper-focus on the medical marijuana programs, but specifically for the minority community. From there I started building the platform to include different key points because, at the same time, I wanted to fight for social justice and the issues that are surrounded or interrelated to cannabis. I started the organization with four main parts to it: Social justice, social equity and economic prosperity issues for minorities, wellness and health in communities of color, and public policy. 
What types of work and/or projects has M4MM engaged in? What type of impact do you think this work has had? 
Well, first of all, there was the topic of how to pursue a license and become a cannabis business owner in newly legalized states. This need for education helped guide us to develop our signature, potentially most impactful programs, the Cannabis Bootcamp workshops. 
These are created specifically for states where there was a new program or a license application process, or where the license application period was open for new applicants. We would go specifically into communities of color and talk with those people who were interested in applying. Then, we would do intensive training on understanding the application process, on understanding what they're asking and how to do your business information. 
ADVERTISEMENT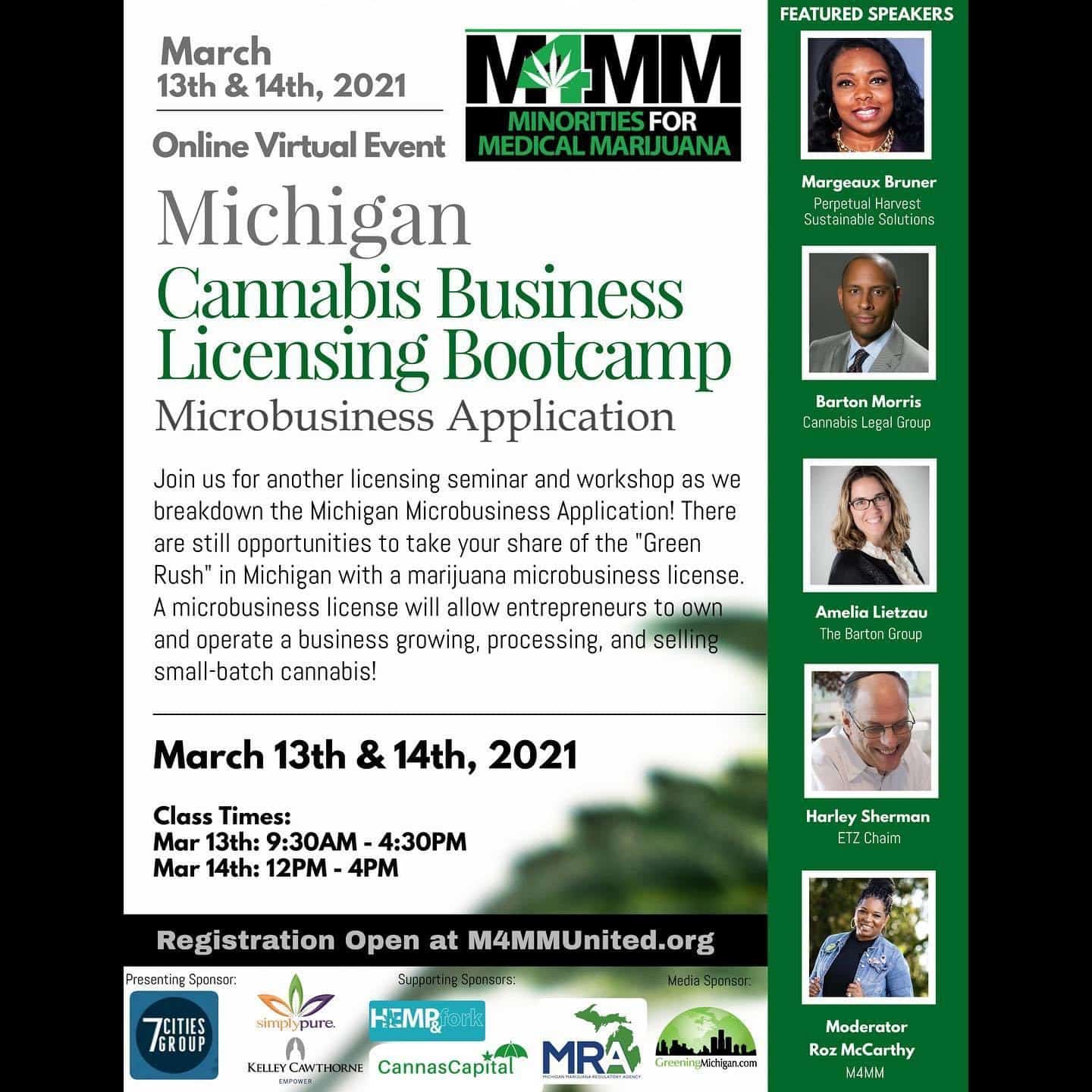 Starting two years ago, we were already doing virtual education and outreach, it really worked for us. It was an inexpensive way to get our messaging out and allow people access who may have not had it otherwise. That was the cornerstone of our outreach effort way before it was trending with the closures due to COVID-19. We've done multiple community town hall events where there was a lack of knowledge even about what the medical marijuana program consists of, how do you qualify for a card, what are the medical conditions that we should be looking at.
Why now, perhaps more than ever, is M4MM's existence so important in the cannabis industry? And how about for women and mothers? 
For consumers: M4MM can be viewed as a lightning rod to bring everybody together. We can literally be the vehicle or mechanism that takes a conversation into action. There is more of a need for this now than ever. We are here to listen to the people, help organize the people, and then go into action. I feel consumers and industry both have a responsibility here, as outlined in the ​petition I started.
The cannabis industry is the U.S.'s No. 1 growing job sector. The industry's foundation can be linked back to social injustice and social inequities toward people of color. Stand now in solidarity with Black men and women who are more likely to be racially profiled … who are more likely to be incarcerated for cannabis … who are more likely to get passed over for a job in this industry … who are more likely to be killed by those who are supposed to protect us. This affects us all. Together we can be the change that makes a difference… #standtogether because we are #strongertogether. 
For women and mothers: Black women have always been a centerpiece in the Black community … we have been the caregiver, we've been the wage earner, we've been the community supporter, and these are the same individuals who are fighting for opportunities. During this time especially, you will see the moms and the other women who are interested and committed to the industry, we are going to be that change agent. We are the advocates, we won't shy away. In my opinion, this group stands to be one of the strongest in terms of advocacy and long term change. Moms can just transfer their caregiving, decision making, organizational, multi-tasking skill set over to action and advocacy. 
M4MM has past performance to change diversity, equity, and inclusion, and can serve as a bridge to helping change and educate the community that businesses want to serve. 
Partnership is essential in this industry right now. Most recently, M4MM came out with this call t​o action (below), alongside the Minority Cannabis Business Association (MCBA).​ 
In terms of the intersection of race and cannabis, do you think we are currently experiencing a tipping point for change in the U.S.? 
I think the importance of this particular moment is that the outrage not only came from our particular community, but from other communities as well. New people are speaking up, and we have to keep this moment in time and not let it deflate. We can't let the balloon hit the ground, we have to keep it lifted. Is there another tipping point coming? There could be. But what are we doing to make lasting changes from this moment that my kids and my kids' kids will be able to see because of this work and this time. 
What advice do you have for future cannabis brand owners? 
I would like to see more large brands really look at bringing in smaller brands and give them opportunities. Instead of only 3-4 smaller brands, take on more and help market and mentor them. There are many studies that show that diversity is profitable. Companies must understand that diversifying is both the right thing to do and it will help your business. Give those Black owned and minority owned brands support, so that when we do have federal legalization they can start to scale up and succeed. 
What keeps you so dedicated to the M4MM mission? 
The pure satisfaction I get from people reaching out and telling me I have inspired them or changed their lives. When I started this organization, someone told me to stay in the pocket and don't give up. 
I know this is bigger than me. I am grounded in knowing that sometimes in your life things come around that are bigger than the moment, bigger than me. I am honored to carry this weight and help fulfill this vision. I am trying to leave a legacy for my children, so that they can say, "My mom started a mission that no one else thought about, with shear guts and just push through, and she got to the point where she was able to change the game when it came to the cannabis industry." To know that M4MM will live on after I'm gone, that is what pushes me. Fairness, equality, equity, good commerce and support for others. 
Support the upcoming events and efforts for M4MM here.
Photographs courtesy of M4MM and Roz McCarthy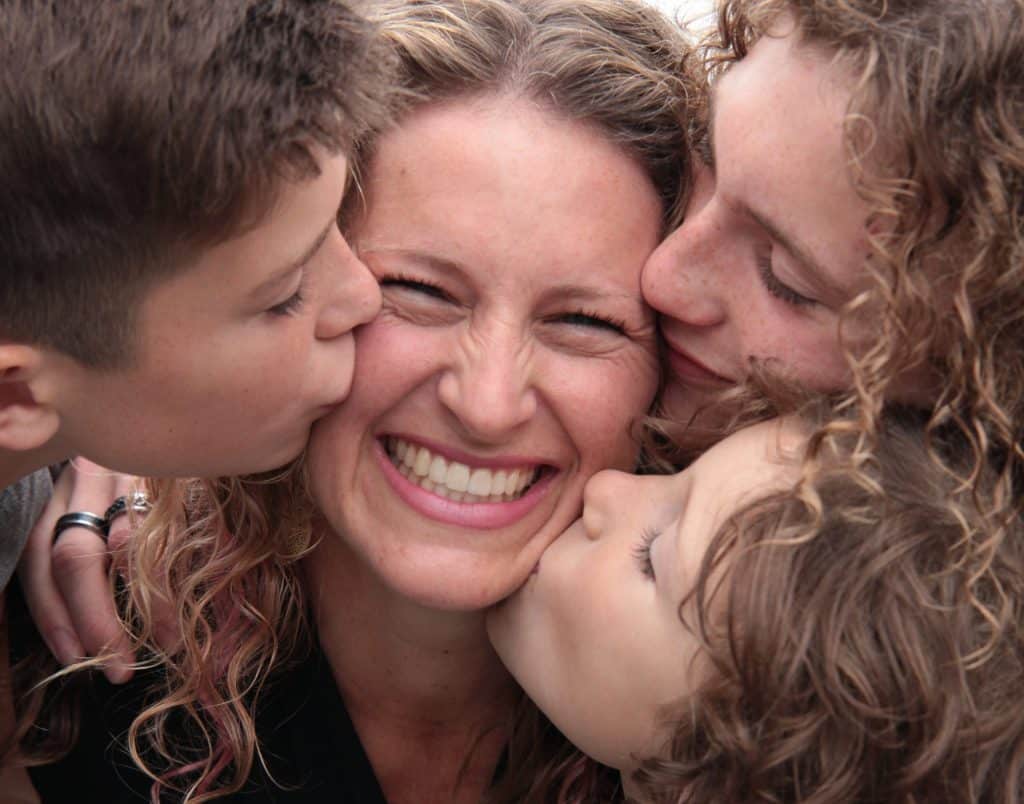 Leah Maurer is a mother of three, canna-journalist, and activist who lives in Portland, Oregon. She is a co-owner of The Weed Blog, a cannabis news and information publication, where she serves as the Editorial Lead. She helped found New Approach Oregon, Moms for YES on Measure 91, and the Portland Chapter of Women Grow.