After 20 years of working in the pharmaceutical industry, Tee Tee Brown knew her passion was in helping others heal. That's why she pivoted out of that career and into cannabis.
"Big Pharma is supposed to be saving lives, but I had a grandmother who would sometimes have to choose between food and getting her medication because the drugs are so expensive," Brown says. "With cannabis, I'm seeing people become advocates for their own health."
In 2016, Brown founded Euphorium. At the time, it was the only Black woman-owned cannabis delivery service in Oakland, California. Euphorium carries products from flower and vape pens, to pre-rolls and topicals. Brown may have broken into a new industry, but the foundation of her job remains the same. She says it's all about bringing people medicine.
ADVERTISEMENT

"I'm bringing them this holistic solution, and they're using it to break chronic problems, such as insomnia and persistent migraines," she says. "It's more rewarding to be in cannabis. We're selling real medicine, medicine that I feel good about." 
For decades, prohibition of cannabis prevented thorough research of the plant's health benefits. But documentation around the healing properties of cannabis is growing with time, as more states legalize adult-use. Some health institutions are starting to recognize medical marijuana, such as Harvard Health, which states that cannabis can be a powerful muscle relaxant, pain reliever, and nausea treatment. 
The wave of legalization in many states across the country is turning the tides toward mainstream acceptance of cannabis as medicine, but it was a different game back when Brown first opened her business. She understands the struggle of breaking stigmas around cannabis firsthand, especially as a mom.
"I've talked to so many mothers during the pandemic that have cried to me over the phone," she says. "A lot of them are struggling with trying to balance everything, especially for those of us that are single moms. If we don't do it, it doesn't get done, so while we're out here doing the best we can for our kids, cannabis is helping us manage our anxiety."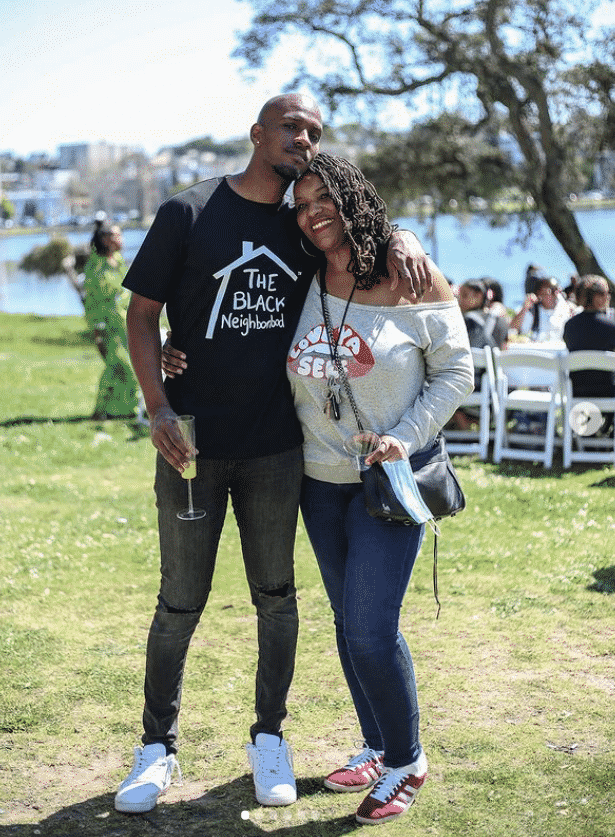 Euphorium is a family-operated business. Bryce Savoy, Brown's older son, is co-owner. With a degree in legal communications from Howard University — also his mom's alma mater — he helped his mom navigate the complex legal landscape on which canna-businesses are built. Savoy says the state doesn't make it easy.
"There's no handbook to say, this is how you do it. We learned through trial and error," Savoy says. "Everyday, there's something new. It's all about finding out what changes and figuring out how to adapt and make sure you're compliant. It's challenging, but it teaches you a lot about business."
ADVERTISEMENT

Savoy was no stranger to launching an organization from scratch. After graduating in 2015, he started a nonprofit with his friends — The Black Neighborhood — awarding scholarships to students attending Howard and other Historically Black Colleges and Universities (HBCUs). With the shared experience of being educated at an HBCU, Savoy and Brown see this as a point of pride for their family.
As a Black business owner, Brown is celebrating her identity in an industry that's historically been used as a tool to criminalize the Black community. It's even infused in her company's DNA. Euphorium is part of the Cannabis Equity Program, which the City of Oakland started in 2017 to "address disparities in the cannabis industry by prioritizing the victims of the War on Drugs and minimizing barriers of entry into the industry."
"When I saw that, I was like, 'Oh shit, there are gonna be reparations.' Never in any of my studies had I seen reparations for African-Americans," Brown says. "This is just one way of leveling the playing field."
Despite initiatives like Oakland's Cannabis Equity Program, Brown and Savoy believe there's still not enough representation of Black entrepreneurs in California.
"It's not enough for our business to be okay. Our whole community has to move in a direction of being okay," Brown says. "The best way we can do that is by offering jobs or buying products from vendors who look just like us, who are probably struggling to get access."
Brown uses her business as a platform to make an impact. While she's already serving her community with a deep commitment to customer service, she wants to plant the seeds for the next budding generation of Black business owners. She plans to hire young Black people who she can mentor and guide to one day have their own cannabis companies. 
"You're trying to help me reach my dream? Okay, then tell me yours. How can we help you reach your dream too?"
Photos courtesy of Réya Photography and Bryce Savoy.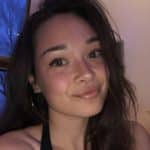 Jordan Winter, an award-winning journalist based in Lawrence, KS, comes from a long line of storytellers. A member of the Cherokee Nation, Jordan reports on the issues most important to her — justice, sustainability, and community — to make a positive impact on the world. She graduated from the University of Kansas in 2019 with degrees in journalism and political science. Check out her work at jrdnwntr.com.