Dahlia Mertens, creator of Mary Jane Medicinals lives a life we want. 
She's perched up on Colorado's Western Slope, yet nestled comfortably in the small mountain town of Telluride. She is a dog lover extraordinaire, and she is a thriving entrepreneur who has created one of Colorado's leading cannabis-infused topical brands, Mary Jane's Medicinals . 
This interview was particularly interesting to us since it was her product that soothed aches and pains during pregnancy for one of our writers. Our conversation only solidified what we already knew, is that women in the cannabis industry are continuing to create brands with our (feminine) well-being at their core. 
ADVERTISEMENT

SWEET JANE: Tell us a little bit about yourself and why you started Mary Jane's Medicinals.
My background is actually in theater, that's what I got my degree in and that was my passion growing up. But I was always interested in natural healing and herbs, and stuff like that too. 
When I graduated from college I moved back to New York to pursue my acting career, there I worked on film and television sets. After a few years of living in the city my boyfriend at that time got burned out of living in Manhattan and decided he needed to be a ski bum. I was still committed to pursuing my acting career, but I had always dreamed of living in Telluride. So, I agreed to do the ski bum thing for one winter and only if we moved to Telluride. It turns out I prefer mountain living to city living, so 18 years later I am still happily living in my idyllic little mountain town.
I had to rethink my career when I chose to make Telluride my full time home.  I was able to do quite a bit of theater in Telluride but could not make a living at it here. I had heard that there was a school in Telluride that certified massage therapists, so I decided to pursue my other interest of holistic healing.  I did not think I wanted to be a massage therapist forever but I thought it might lead me down a new career path.
So I did massage for about five years and I worked in a bunch of different spas and got exposed to a lot of different body products. I gravitated towards the natural ones, the herbal-based body products. I started thinking, maybe I could start a line of natural body products myself. 
In the fall of 2009, I ended up going out to California for about a month and a half to help trim weed on my friend's farm. I'd never been out to a cannabis farm, it was a new experience. When I was out there, my friend had just infused some vegetable oil with cannabis and she was like, "let me massage you with this." I'd never heard about cannabis being used topically and I didn't think it was going to do anything. But to my surprise, after she applied it to my neck, I felt my muscles release. I felt an increase in circulation. I felt the pain, the achy pain relief.
So, while I was in those Northern California woods with a lot of time on my hands, I started thinking about what I could do with this. In 2009 cannabis legalization really gained momentum in Colorado. So when I got back, I started just mixing this stuff up in my kitchen and kind of conceiving my brand and experimenting with different recipes and then using it on my massage clients. I thought initially that it was just gonna make for a more relaxing massage, but to my surprise and delight, topicals do so much more. 
ADVERTISEMENT

I kept getting testimonials; somebody's chronic hip pain that she had dealt with for 10 years after the birth of her last son finally eased up with the use of my massage oil; a woman that had terrible circulation in her extremities, the massage oil was relieving that and promoting circulation; people with skin issues, migraines, arthritis, just all kinds of different health issues across the board. So, I was able to get in at the beginning … I developed my branding (which is a whimsical illustration of Dahlia) and then I started hitting the road.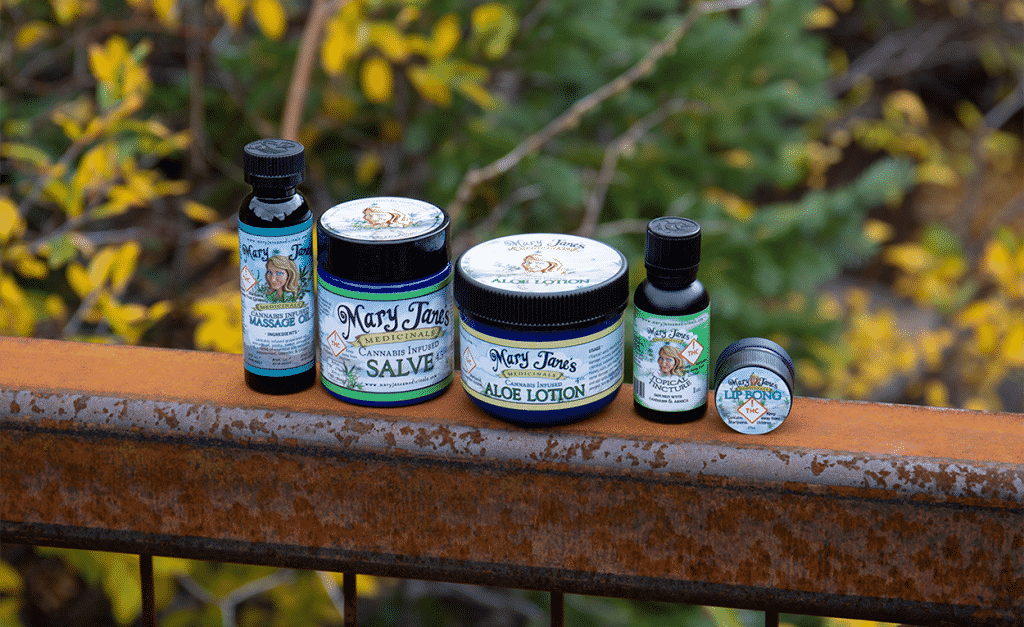 As a pioneer, what is your take right now in the industry and where it's going?
Well, it's definitely a lot different than it was when I got in. Back in the day it was all small entrepreneurs, people with an idea, people that were courageous enough to get into cannabis. Now big money, Wall Street, and investors see that there's a lot of potential to make a lot of money in cannabis. So we're seeing a lot of big corporations coming in, a lot of consolidations, small companies getting bought up. It's a different culture now because of all the big money. 
I kind of miss how it was because I'm a small entrepreneur and liked to build relationships, so it's a little intimidating for people like me. I've had 10 years experience now in the industry, so I've learned a ton. But I don't have big corporate experience, so it's like just trying to figure out how to evolve with [an] industry that is evolving so fast. They say two years in cannabis is like 10 years in any other industry. 
Female consumers tend to be more discerning about what they use in, and on, their bodies, why can consumers trust a female-founded brand like Mary Jane's Medicinals?
I created these products with something that I would want to use, that I would feel good about using, and that I would feel really good about sharing with people. … it's all very natural things like my Salve is cannabis, avocado oil, grape seed oil, beeswax, coconut oil, lavender, orange, and peppermint. It's all natural stuff that you know exactly what it is. 
For me that the natural approach is very important. … We're all organic creatures.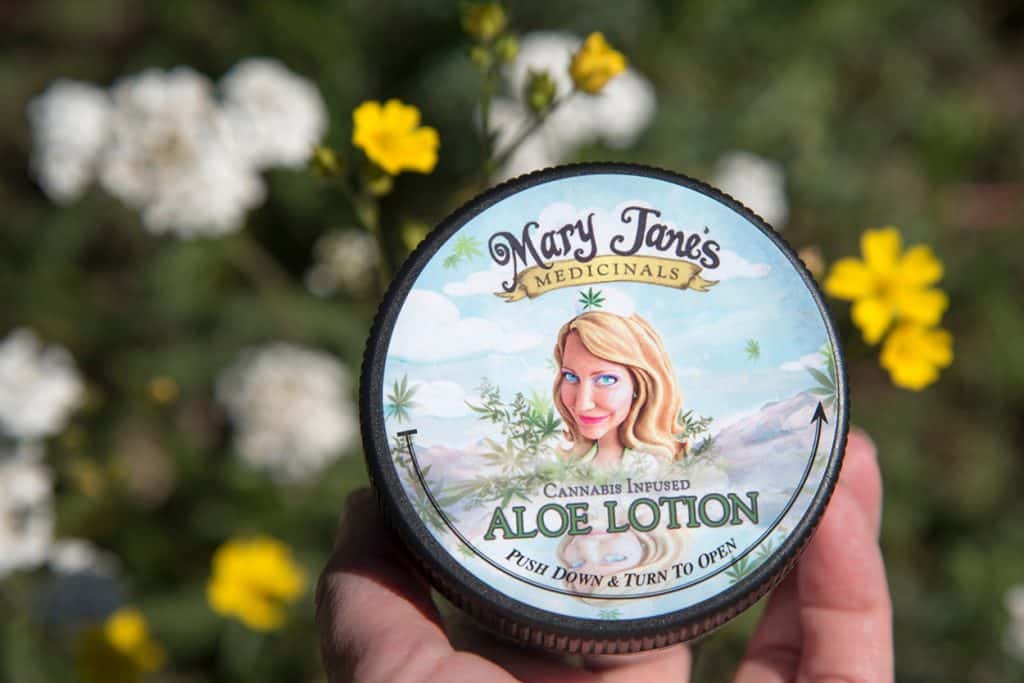 Thinking about emerging markets like Oklahoma, Missouri, and New Mexico, right? Do you think there's a need for more education when it comes to cannabis and topicals? 
We definitely need more education, ongoing education. For years and years and years we were all fed misinformation, propaganda stuff that wasn't true about cannabis. And, you know, I believed it for some time. Especially our parents and our grandparents, the Baby Boomers, really had a lot of stuff shoved down their throat and trying to change their minds is a process. 
When I started making these products, I would be a little nervous telling people what I did because I would never know what kind of response I got. A lot of people still had really negative thoughts on cannabis. I've certainly seen over the last 10 years that changed quite dramatically, but this is still a new industry.
And even though we've been doing it here for 10 years, a lot of the states have not even legalized yet, are very newly legalized. So yeah, education is definitely important.
And finally, shifting gears, what is your daily cannabis regime? 
Well, I definitely use my topicals every day. In the morning after my shower I apply Aloe Lotion all over my body. And as I said, the topicals don't get you high, but It does kind of help remediate my stress a little bit. Sometimes I'm a little stressed going into my day thinking about everything I have to do, so the application of the Aloe Lotion kind of starts me out on the right foot. It also makes my skin so soft. 
Then throughout my day I definitely use my lip balm quite a lot. We call it Lip Bong, you know, here in Colorado it's just so dry. So I have that in my pocket all the time. 
Then after work I'll typically put my salve on my feet. It just helps me kind of systemically relax, and I'll smoke a little weed too. … I just want to relax if I smoke so I typically smoke at six or seven o'clock. That helps me distress. And then, if I am feeling it, a Heavenly Hash Bath, um, it's the end of my day and that is incredibly relaxing.
Photographs by Rohanna Mertens