The last year has brought to light many inequities and challenges in the cannabis industry, and some organizations are taking this time to have tough conversations in hopes of making positive change. A global feminist community for active cannabis culture, Tokeativity brings together cannabis consumers and business owners who believe in normalization, equity, and empowerment. 
Co-founders Samantha Montanaro and Lisa Snyder first met at the start of 2015, shortly after Oregon Ballot Measure 91 was passed, legalizing recreational use of cannabis. Montanaro already had a venue and was hosting cannabis events. A year after they met, Snyder pitched Montanaro on the idea of a community that brought women who interacted with cannabis together for important conversations. The two got to work to bring the idea to life. Tokeativity launched in January 2016, at the height of the fourth wave of feminism, the start of adult-use cannabis sales in Oregon, and five days before the inauguration of President Donald Trump. 
Five years and one global pandemic later, Tokeativity is still very focused on its founding principles, and the team is working hard to advocate for diversity and equality in the cannabis industry. They recently released a Tokeativity Womanifesto to lay out their beliefs, commitments, and goals.
ADVERTISEMENT

"I think it's a great tool to review and check in with yourself to see if these things align," says Snyder. "If they do, then we want to meet with you."
Tokeativity is working to align those interested in helping forward the movement of cannabis and feminism, and Snyder believes there's no time like the present to do that.
"The energy is ripe. We all need each other, we need to share resources with one another, and share what we're doing," Snyder says. "Men have money, but women have networks, and this is how we're going to help with the momentum of this time, is by sharing about the positive things that we're all working on together and supporting each other.
SWEET JANE chatted with Snyder about Tokeativity's transition to virtual events, what the last year has taught the community, and what's coming up next.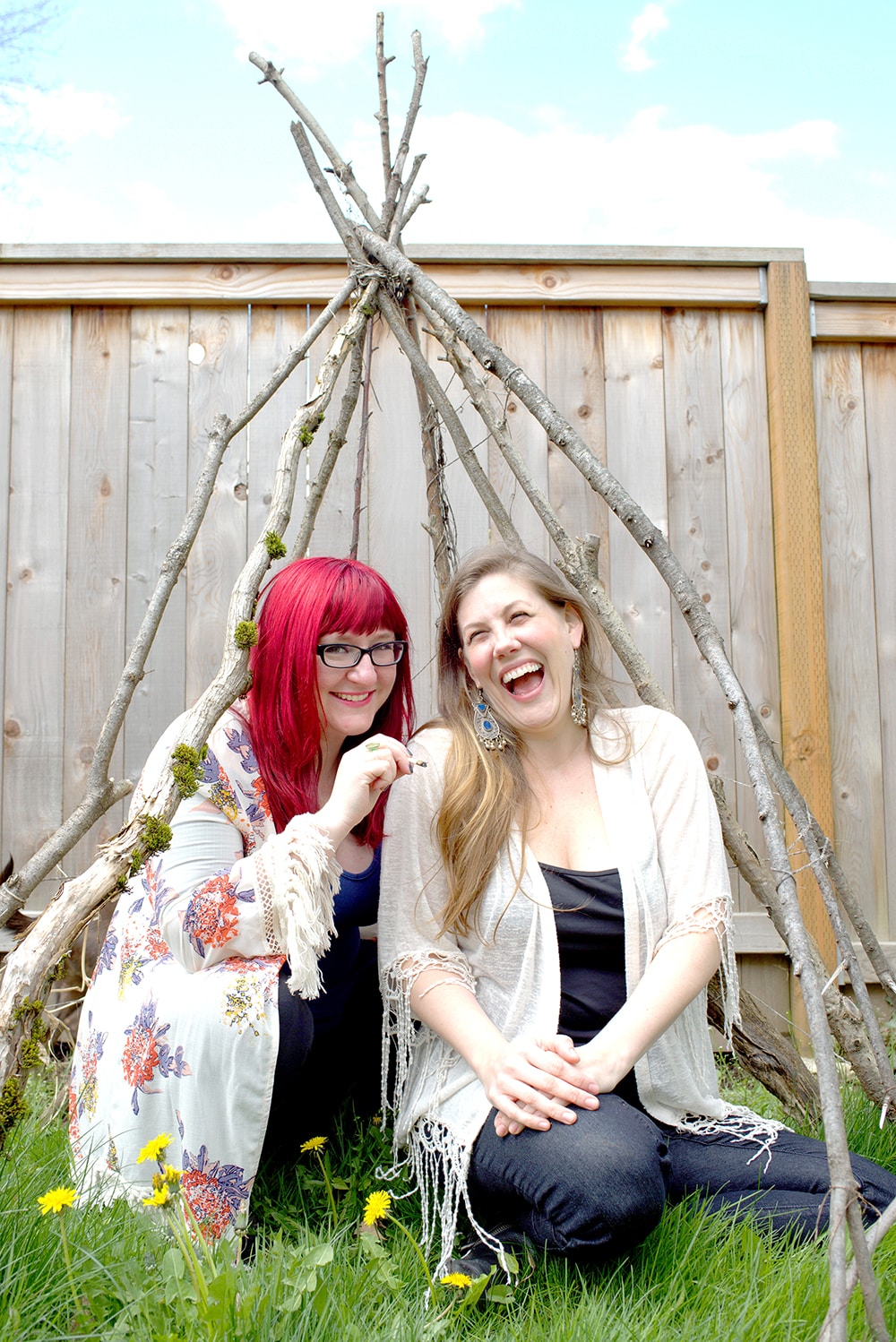 Tokeativity was a well-established community long before the pandemic started. How did the organization adjust to the new normal last March?
I feel really lucky because we have been doing digital events since 2018. We were already semi-prepared for doing digital events because we already were doing them. We did, however, want a different kind of experience, versus like the one channel, one thing going on. We wanted something that could almost mimic what we were doing in the in-person events, which was what Rolling Stone called "a beehive of activities." So we sought to seek that out. We're using a different platform to create a multi-dimensional experience where you can hop in between different things going on. I actually felt like we were ahead of the curve for the first time in a minute, as far as the technology goes. We stopped doing in-person events, like everybody else, and we had to make space for what our community looked like in the digital world. We're comfortable in digital, but what does our community look like digitally? It's been a lot of hand holding, making sure people can get through the digital portal, and making sure that we make spaces that aren't just location specific, but are topic specific – things our community is passionate about making space for.
ADVERTISEMENT

Tokeativity covers a lot of very personal and intimate topics. Was bringing those into the digital space a weird transition?
Not at all. This is definitely our forte. This is definitely something that we're super comfortable diving into, uncomfortable conversations. What normalization needs is a constant, ongoing, slightly uncomfortable to fairly uncomfortable conversation that ends up making everybody feel more comfortable in the end because they've been able to air their feelings, their true feelings, about a certain topic. Or they can absorb someone else telling their truth, which then ignites them to tell their truth in their lives.
You host all Tokeativity events on your own digital system. How does that work?
Well, we learned pretty early on we could not rely on the man's tools. We could not rely on Facebook or Instagram to build our business. Additionally, we've been doing consumption-friendly events, and that's its own thing. We're based in Portland, Oregon. Consumption is in a grey area in Portland. We sought to be a guiding force in basically making our own rules based on whatever laws were in place. My business partner, Samantha, is a pioneer in the consumption space here in Oregon. Two years before we even met, she was hosting events in her home. It poses a unique problem because you can't post public consumption events. The City of Portland actually didn't care that we were doing consumption events. In fact, we helped to create guidelines with the city on the rules around consumption events. But the city contacted Samantha on a complaint that she was doing business in a home, or something like that, so we decided it was time to fold everything into a membership, because we can have control over a membership. I've been doing web design since 1994 and e-commerce since 2004, so I've built other membership sites for other people in my web design world. I was determined to figure out how to develop something for us. I put together some puzzle pieces. We also have some custom things that were specifically made just for this purpose. And now, we're actually celebrating the third year of Tokeativity Connect. This is our membership platform. It's really exciting and allows our members to come to our events, watch videos online, and we have some other really fun plans in the making this year.
Anything you can share with us?
Well, we are finally working on our own app. It's really exciting, and we're definitely expanding our online video library. Then there are some other things that are very, very preliminary that we're not ready to talk about openly, but we definitely will down the pipeline.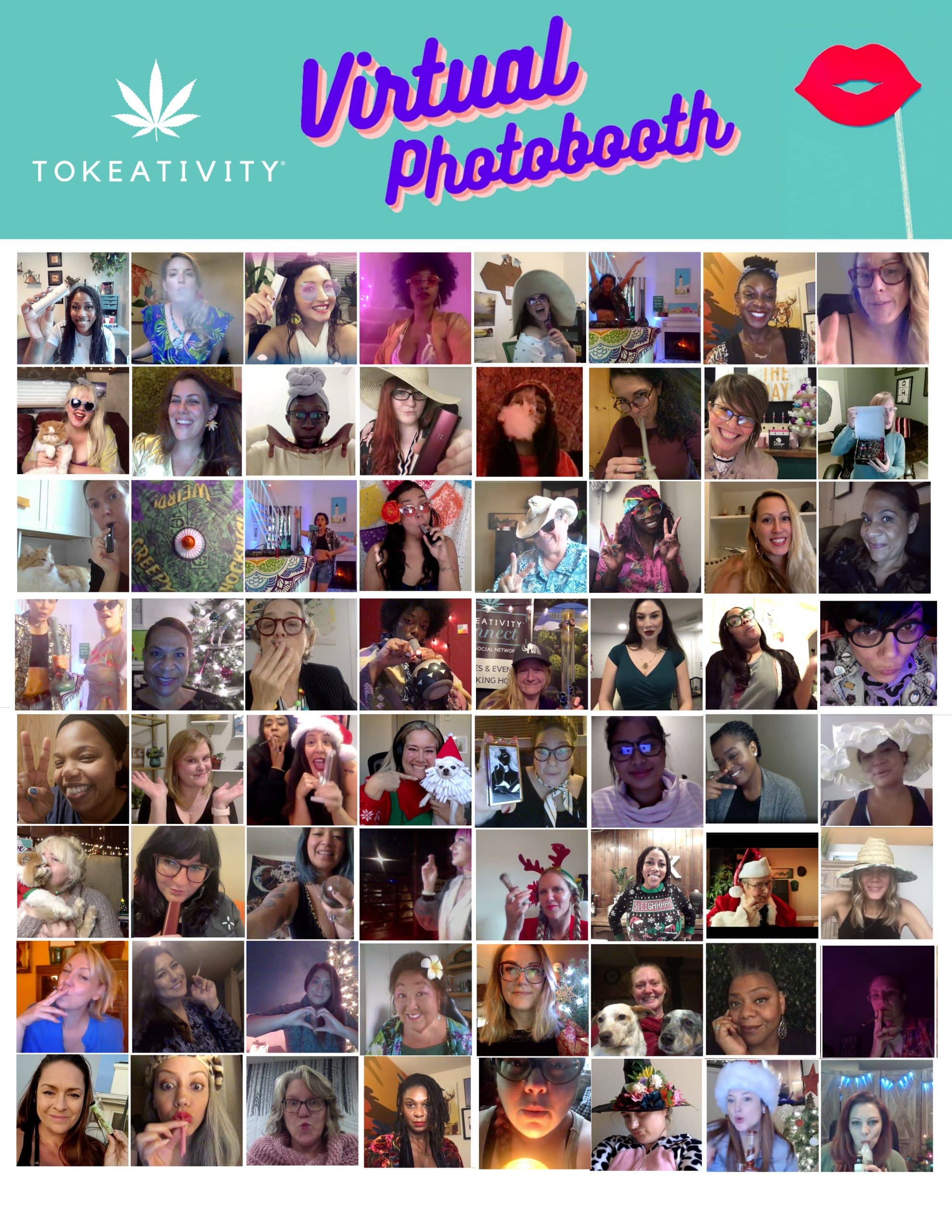 What about reflecting on the last year? What are some of the events that stick out for you that Tokeativity hosted?
We have learned a lot as a community, and it's really made us even stronger than we were before. And we've been pretty strong, our team has been pretty strong, but we are stronger now. What really needs to be recognized is the amount of whiteness that's happening in cannabis and how we all need to participate in making it more diverse and advocating for diversity when we don't see it. Because we were just women trying to make it work and trying to figure it out, and we are two white women, we weren't necessarily thinking or spending a ton of time ensuring that the community was diverse. I think last year illuminated a lot of things for a lot of people, especially white people who need to take the extra time to look around and make sure that we're doing everything we can to encourage and make a safer place for folks who want to be there but aren't sure if they belong. That means creating leadership and representation. What actually stemmed from this, from the pain that us as a community and us as a nation really went through over the last year, was to create a series called Bridges. This is a series about race, equity, and inclusion. We partnered with Club Kindness  and Mskindness Ramirez. This has been such an important conversation. We host one on the first Thursday of each month. These are recorded, and we do have intentions of getting them out there to our community afterwards. These have really made such a huge difference in such a small amount of time, because it is white women and black women coming together to work together and listen to each other. But, mostly, what we as white women are doing is centering black women in this conversation, and hearing what we need to hear, and doing what we need to do in order to be better advocates out in the world for the black women in our community. We can't do that unless we understand where they're coming from. We are very passionately working on this project and are very excited about it. That has really stood out the most. Our biggest event was our Women in Plant Medicine Summit, which we partnered with Women Empowered in Cannabis and Haus of Jane. We had over 400 attendees, 63 guest speakers, and it was an all day thing. Every Tokeativity event is memorable in its own way. We have a virtual photo booth. We take photos. I think a lot of people are missing those extras that you did experience when you're at an event, and we try to sprinkle them into the virtual events wherever we can. 
Will the Bridges event go indefinitely?
For the foreseeable future. We might take the summertime off. We'll see what happens. Just trying to take it day by day with this COVID stuff. But we are planning on hosting monthly events with Mskindness and Club Kindness. It's part of our ongoing anti racism work for ourselves and for our community. We're also just excited to be able to showcase that we as women know how to have difficult conversations. For me personally, I've seen a lot of struggle with women in cannabis. They don't know how to have difficult conversations, and then they burn down bridges because they don't know how to talk without their thumbs. I really, truly believe that if we don't do something, that the women and feminism movement as we know it, and as it is ignited, will definitely not be as strong. It will not be as focused, and it will disintegrate and just be white dudes and cannabis, period.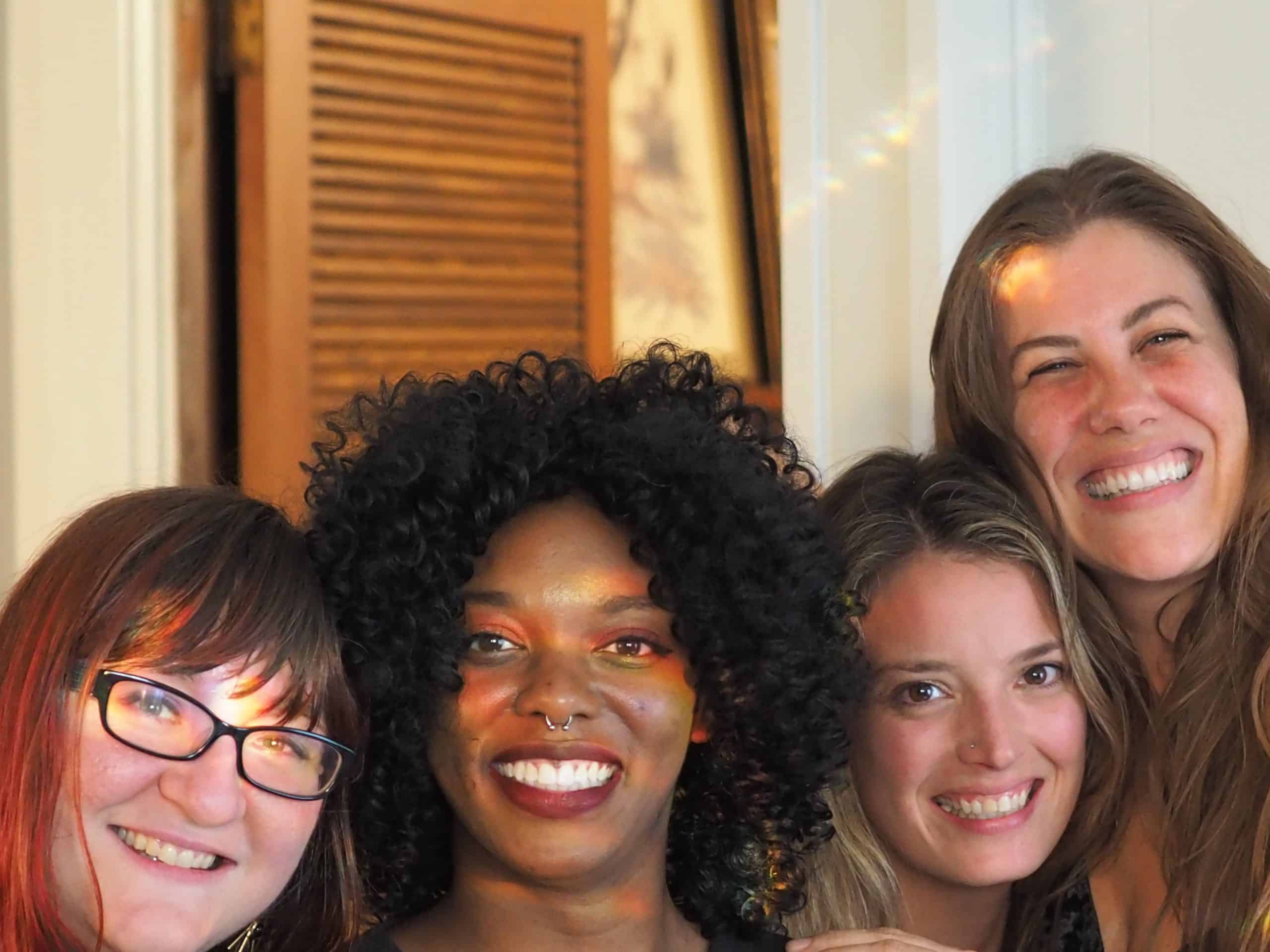 What do you think each of us, as consumers, can do about that?
What's great about consumers is, for the most part, consumers want to buy things and invest in things that they know a little bit about. They care about what that company cares about. I do think it takes a little bit of an extra step to care about a company, or a brand, or business, and look into who's behind the scenes and what they are doing for social justice. I really would like to implore all consumers to really think: Where am I buying my cannabis, or my CBD, from? How do I find that information out? And how do I feel good about the purchases I'm making? 
Because when you support a small business, it feels so much different than supporting these larger businesses. There are some great big businesses out there, but there are a lot of small businesses that actually have the opportunity to make moves right now, and that will go away if it just gets plowed over. We really do need to be investing our dollars. We are voting with our dollars. Everything you do, from the food you buy, to the weed you smoke, to the clothing you wear, to the brands you support, as much as you can, do it with intention, it's going to feel better, and you will receive that energy back.
What's interesting is that we've been asking, as we're having conversations with other brands, what are you doing for social justice? We really only want to align with brands that are doing the right thing. Or, if they're not doing the right thing, they're taking the steps to make the right things happen, because that shows that the brand and the people behind the brand care about, not just what it looks like, but what they're doing.
Is Tokeativity looking at all toward in-person events again, or just waiting and seeing?
We have zero plans right now to implement in-person events. We are very excited to use our energy to focus on all things digital. We think that, if it feels good, the first one that we might do, and again depends on lots of different factors, but is actually at MJBizCon with Women Empowered in Cannabis and Haus of Jane. We did that in 2019, and it was amazing and so fun. We also did that in 2018. We might do a tour or something, like where we go, and we host small gatherings or something, but it's just, the safety is all over the place, and that's not something we feel comfortable implementing on any large scale right now.
To learn more about Tokeativity, visit their website.
Photos courtesy of Ashley-Anderson and Brian Cerezo. 
Disclaimer: Sweet Jane Magazine and Tokeativity regularly partner for events and other opportunities.