The Financial Aid Fairness for Students Act can give those with cannabis convictions access to college
While pursuing my bachelor's degree, I also was a young mother-to-be. Imagine attending classes while suffering from terrible morning sickness that lasted morning, noon, and night. I couldn't keep anything down. When I was feeling well, I was afraid to eat for fear of what most certainly would come next. 
I lost my job because I was sent home so often due to sickness and doctors appointments. I failed most of my classes that semester at college because I kept missing classes. I lost at least 20 pounds during my first trimester. Nothing helped, at first. 
I consumed cannabis before I was pregnant but prohibition was robust where I lived, and I was worried about having my unborn child taken from me if I continued consumption, so I ignored the medicinal benefits of cannabis at first.
ADVERTISEMENT

When my doctor confirmed that my pregnancy was high risk but gave me no options for relief,  I finally decided to take matters into my own hands. Cannabis gave me enough relief in the morning that I was able to keep breakfast down, I began gaining weight again, and I was able to rest peacefully at night. 
That peace ended when I made a wrong turn, was pulled over, and later charged with possession. I was not under the influence at that time, and that one turn nearly ended my college career. 
In 1998, a drug provision known as the Aid Elimination Penalty (AEP), was added to the Higher Education Act (HEA) which blocked students who revealed drug convictions on their Free Application for Federal Student Aid (FAFSA) from receiving federal aid for college. I was unaware that this act even existed. Fortunately for me, the public defender handling my case fought for my possession charge to be reduced to a paraphernalia charge. If not for him, I would have had to drop out of college for medicating during my pregnancy. Many others aren't so lucky. 
By 2006 more than 180,000 financial aid applicants were denied aid as a result of AEP and by 2015 the Center for Community Alternatives found that in New York alone, two out of three college applicants who disclosed a felony conviction never completed their college application. Hundreds of thousands of people seeking higher education were denied financial aid and with over 1.6 million people arrested for drug offenses as recently as 2018, there have undoubtedly been countless others who were deterred from ever even applying. 
In 2006, Congress narrowed its scope of disqualification to those who had been convicted of drug offenses while already receiving aid. Considering over half of drug arrests are for marijuana and almost 90 percent of the time those arrests are for simple possession this adjustment makes little difference, especially when we assess the racial bias of the arrest rates. 
According to the ACLU, "African Americans make up 12% of the population and 13% of drug users, but account for more than 62% of those convicted for drug-related crimes and more than 70% of those incarcerated for drug possession." 
ADVERTISEMENT

In October of last year the Financial Aid Fairness for Students Act, or FAFSA Act, was introduced and could repeal the AEP. 
Reps. Karen Bass (D-CA), one of the representatives who filed the legislation explained, "As we rethink the War on Drugs and the convictions and prison sentences that came with it, we must address all aspects that impacted our communities. We should be doing everything we can to break down these barriers." 
Danny Davis (D-IL), a chief sponsor, agreed stating, "This policy unfairly targets poor and minority students and costs society more in terms of crime and lost economic productivity. Repealing this penalty is a smart, cost-effective investment of taxpayer dollars, and I will advocate for its inclusion in any reauthorization of the Higher Education Act."
Looking back, if I had a support system and a doctor who listened, I probably would have realized that I suffered from hyperemesis gravidarum (HG) a potentially life-threatening condition that causes severe nausea and vomiting, malnutrition and weight loss during pregnancy. An illness that is commonly treated with cannabis but due to prohibition could have destroyed my chances at a higher education, access to well-paying jobs, healthcare and so much more. 
This is true for so many. 
Regardless of the reason for medicating, excluding people who have already paid their debt to society from financial assistance for higher education is ineffective and excessively destructive to those who bore the brunt of the 'War on Drugs'. The FAFSA Act will benefit so many by contributing to putting an end to the cycles of generational poverty, and lead to repairing some of the harms of the 'War on Drugs'. 
This is the type of restorative justice that the industry should be behind.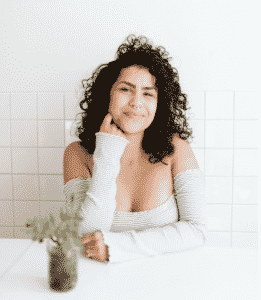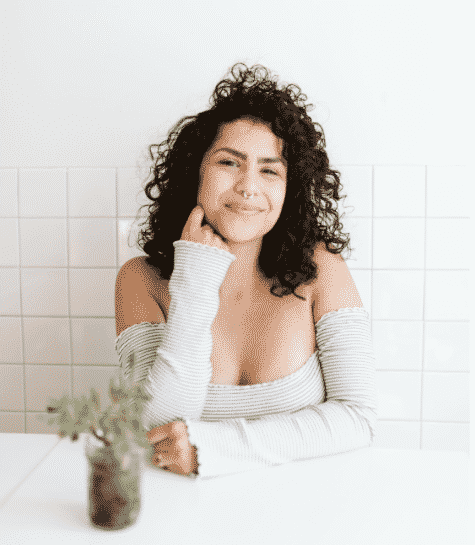 Luna Reyna is a community organizer and movement journalist. She is deeply invested in shifting power structures and centering the work and voices of marginalized communities. Follow her on Twitter @lunarvibrations or Instagram @_lunarvibrations_