As election day draws closer, many are considering how to vote. If you are reading this, it is likely that you have some thoughts about cannabis-related elections and are interested in what things might look like after election day passes. While this certainly varies from state to state, there are several races and ballot measures that cannabis advocates and the canna-curious will want to keep an eye on this November.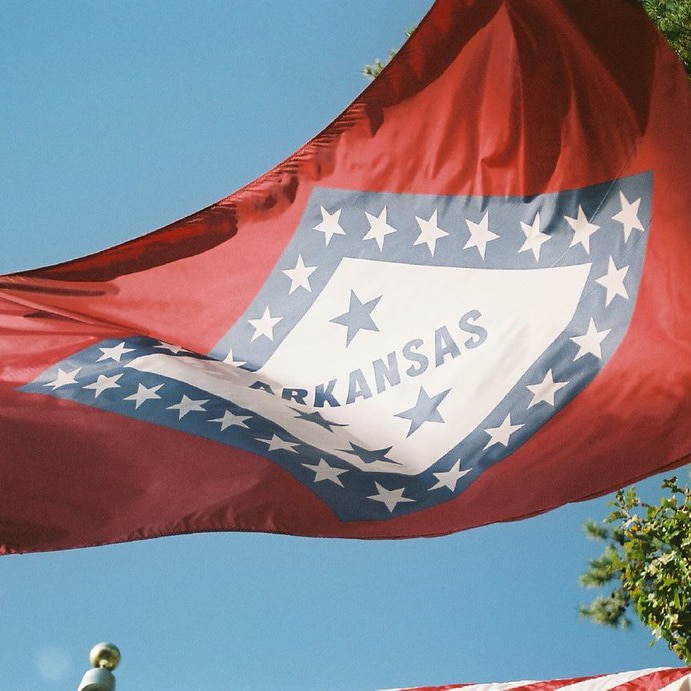 Arkansas 
Voters in Arkansas will decide this November on Ballot Issue 4, which would legalize adult-use cannabis in the state. Arkansas legalized medical cannabis in 2016, and sales began in 2019. Responsible Growth Arkansas is advocating for the passage of this ballot issue, which would be considered a constitutional amendment allowing adults 21 and older to purchase and possess up to an ounce of cannabis. However, home cultivation would not be permitted, and the measure does not contain provisions to expunge past records or provide for social equity opportunities in the industry.
 Issue 4 would require regulators to license existing medical cannabis dispensaries to also serve adult consumers and would permit them to open another retail location for recreational marijuana sales only. A lottery system would award licenses for 40 additional adult-use retailers. Several other changes would need to be made to the current medical marijuana program, one of which is a repeal of residency requirements for owners of cultivation facilities and dispensaries.
ADVERTISEMENT

Maryland 
There are two interesting political decisions that Maryland voters will need to make this election year. The first, more obvious, is the adult-use cannabis measure, designated as Question 4, which asks: "Do you favor the legalization of the use of cannabis by an individual who is at least 21 years of age on or after July 1, 2023, in the State of Maryland?" This came by way of lawmakers approving legislation that placed the question on November's ballot. If approved by voters, adults will be legally permitted to possess up to 1.5 ounces of cannabis and/or 12 grams of cannabis concentrates beginning in July 2023. Possessing amounts between 1.5 ounces and 2.5 ounces would be subject to civil fines, while the possession of greater quantities would be subject to existing criminal penalties. Additionally, lawmakers would still need to enact legislation next session to establish rules and regulations. 
The second interesting decision in the state is the gubernatorial race. Democrat Wes Moore will face Trump-endorsed Dan Cox. Immediately following President Biden's recent announcement about cannabis pardons, Moore went to Mary and Main, one of the few Black-owned dispensaries in the state, to have a roundtable discussion with Black entrepreneurs about the decision and next steps. Moore's campaign page states that he will legalize cannabis, expunge records of those convicted of simple possession, and prioritize equitable access to the industry. Cox voted against a bill in 2021 that would've decriminalized possession of drug paraphernalia and legislation in 2022 that would've created a ballot referendum in Maryland to legalize recreational cannabis.
Thought leader Dasheeda Dawson, the former Cannabis program manager for City of Portland, Oregon who was recently appointed to founding director of the Cannabis NYC initiative to lead their government agency's support of the newly legalized cannabis industry. Of Maryland's governor's race, Dawson says, "Given some of the challenges they are having with Baltimore and high rates of pharmaceutical drugs, it is critical to have a governor that is pro-cannabis," Dawson says. "This particular governor could really change the way the Northeastern U.S. is viewed in terms of cannabis."
If successful, Moore will be the state's first Black governor, and only the third Black governor of any state in the U.S.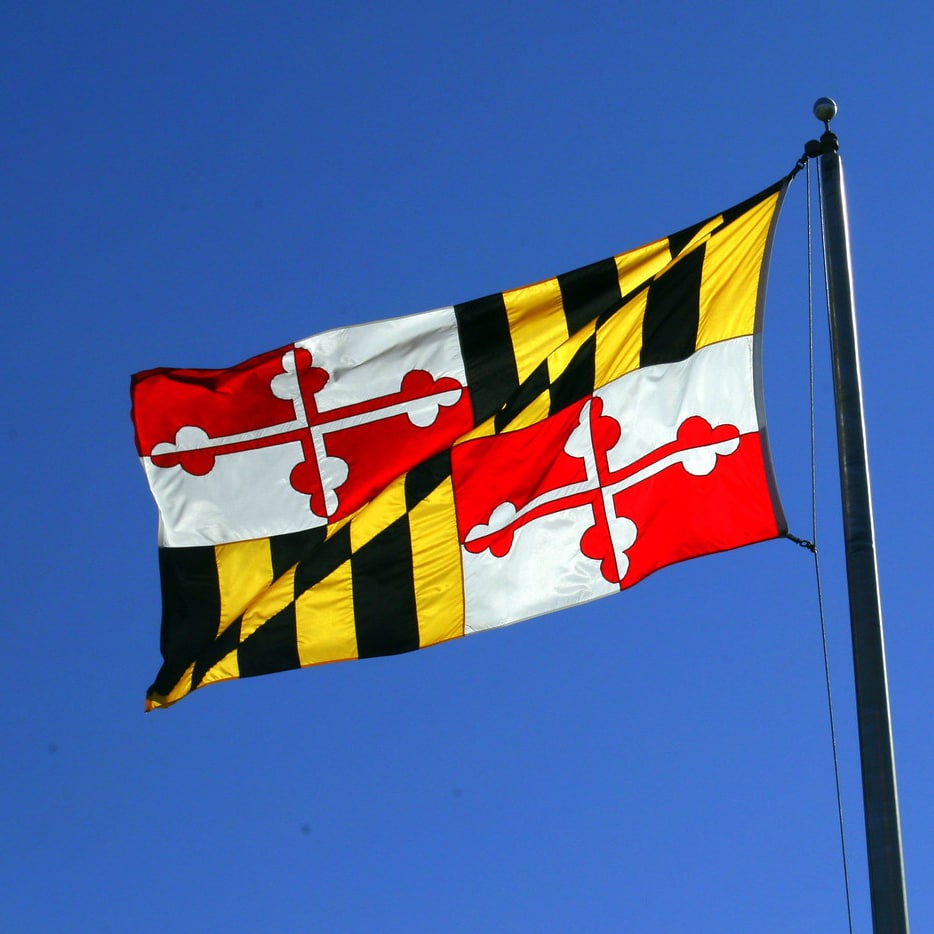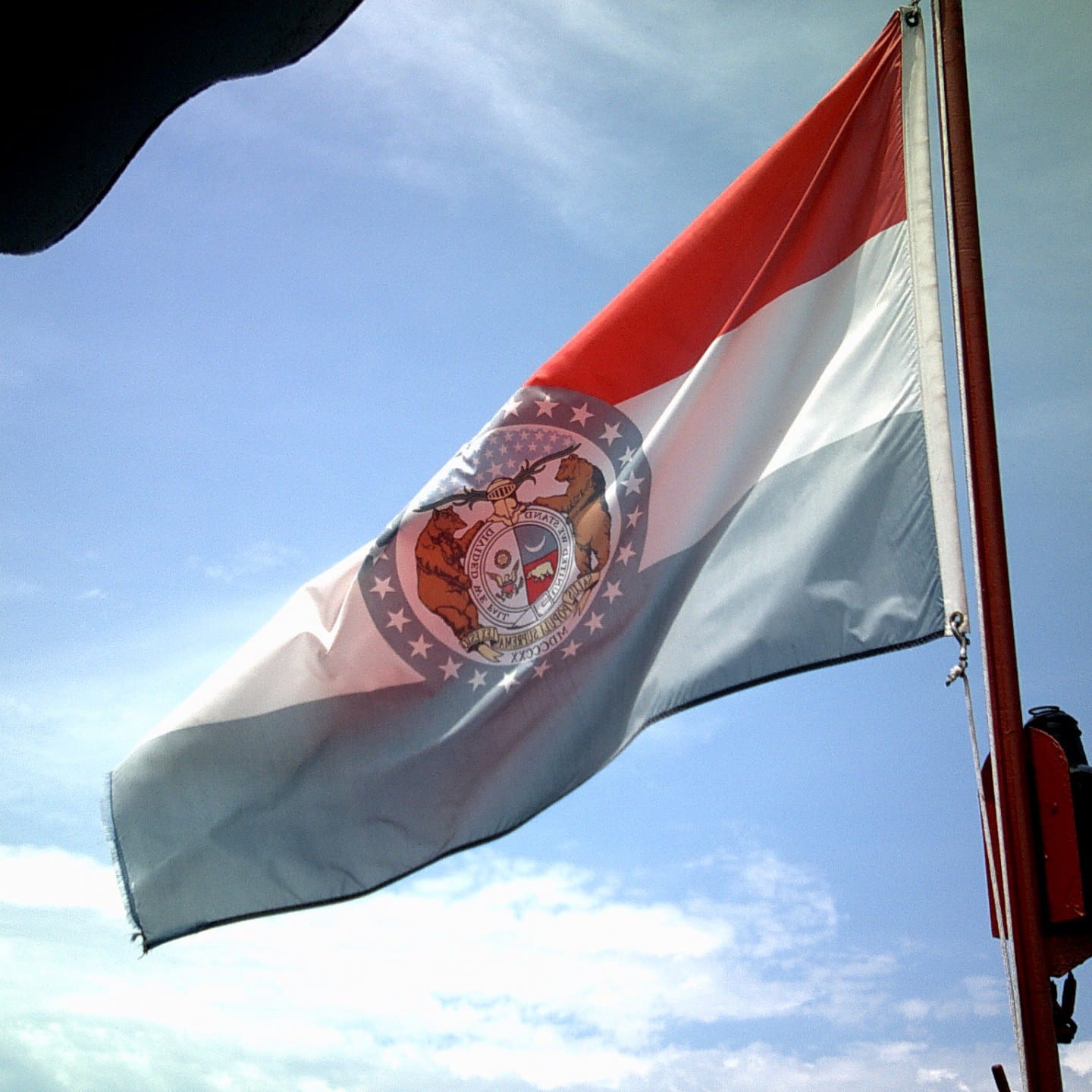 Missouri 
The group Legal Missouri 2022 has launched a citizens' initiative, Amendment 3, to allow those 21 years and older to possess, purchase, consume, and cultivate cannabis. While limited, the measure does have a clause that would allow those with nonviolent marijuana-related offenses to automatically have their criminal records expunged. The initiative also seeks to make some improvements to the state's existing medical marijuana access program. 
"If Amendment 3 does indeed pass, it doesn't mean the work ends," says Jax James, the state policy manager at the national office for NORML (the National Organization for the Reform of Marijuana Laws). "While we still need to see more in terms of expungement and social equity, we can't get sidetracked by it being perfect and need to acknowledge that it is a step in the right direction." 
While there is a long list of advocacy organizations and other groups that have endorsed the measure, including the ACLU of Missouri, the $5M+ that has been donated to support the campaign comes entirely from companies who currently operate in the Missouri medical marijuana industry. The Missouri Democratic Party has chosen not to endorse Amendment 3, citing that it may negatively impact people of color and low income communities.  The Missouri Republican State Executive Committee also recommends against Amendment 3. 
North Dakota 
While this state may not be on the list of states one would normally think of when it comes to cannabis, adult-use and the sale of cannabis is on the ballot in The Peace Garden State. New Approach North Dakota's ballot initiative, also known as Measure 2 would allow adults 21 and older to possess up to one ounce of cannabis and cultivate up to three plants in their homes. It would establish retail cannabis stores, product manufacturers, testing laboratories, and other types of cannabis businesses. The effort is being supported by a sponsoring committee that includes former North Dakota police officers, veterans, and Republican state legislator, Rep. Matthew Ruby. Marijuana Policy Project (MPP) is also supporting the effort. The measure does not establish a cannabis-specific tax (though normal sales taxes will apply to cannabis), require employers to change their workplace drug use policies, or permit public consumption of cannabis.  If passed, the measure would direct regulators to establish rules and implement the adult-use cannabis program by October 2023.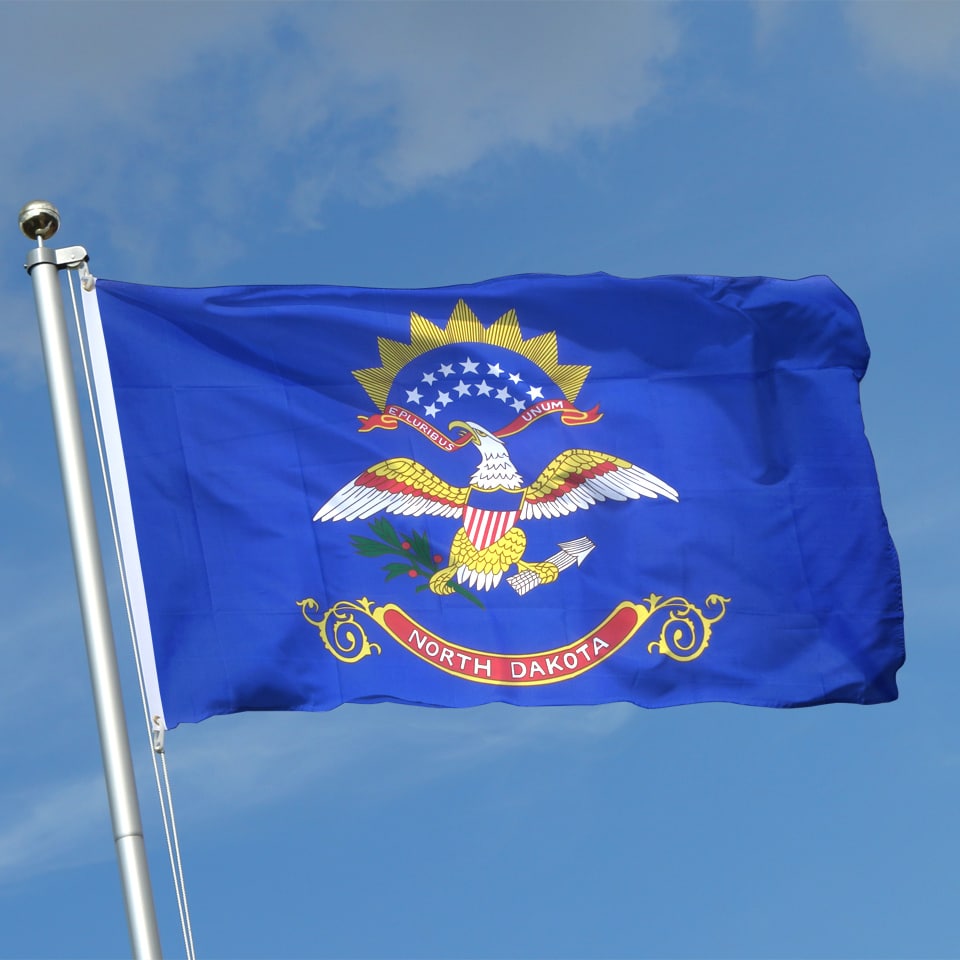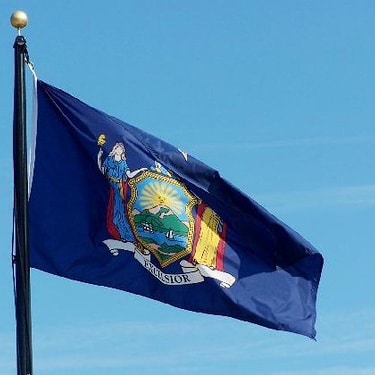 Pennsylvania 
There isn't a cannabis measure on the ballot in Pennsylvania this year, but there is a U.S. Senate race drawing a lot of attention. Dr. Mehmet Oz (R) and Lieutenant Governor John Fetterman (D) are running for the same seat, and cannabis has been one of the most talked about issues between them. 
"We are doing all we can to engage voters to get out and vote, turnout is very important. Numbers are really important," says Jeff Riedy, the executive director of LeHigh Valley NORML.
"Getting John (Fetterman) on the Senate floor would help move the cannabis dialogue forward."
Fetterman's statements and endorsements speak to his commitment to cannabis law reform. Dr. Oz, on the other hand, has flip-flopped on his stance on cannabis, saying it was an underused alternative medicine as a television star, but now is opposed to legalization, explained Riedy.
Morgan Fox, the Political Director for NORML, stated that the organization endorsed Fetterman. 
"This race is shining the biggest spotlight on the issue of cannabis and could have the biggest impact on legislation in the next session because of Fetterman's prioritization of this issue," says Fox. "More than any other election in the country, this one seems to be bringing the most attention to cannabis policy at the legislative level." 
South Dakota 
Perhaps the most confusing of states with legalization on the ballot this November is South Dakota. This is the second consecutive election where cannabis legalization has been on the ballot. In the 2020 election, voters passed an amendment to legalize adult-use cannabis. However, the South Dakota Supreme Court upheld a lower court's ruling that nullified the voter-passed amendment to the state constitution that would have legalized adult-use marijuana use. 
"This should not have to go back on the ballot. This is just another example of disenfranchisement of voters. Advocates are going back to do the same work that was already done," Dawson says. 
Nonetheless, the group South Dakotans for Better Marijuana Laws has secured the necessary number of signatures to place Measure 27 on the November ballot. This measure permits adults to possess up to one ounce of cannabis, home-cultivate up to three mature plants, and/or transfer, without remuneration, limited quantities of cannabis. The measure does not seek to establish a regulatory framework governing the licensed production and retail sale of marijuana.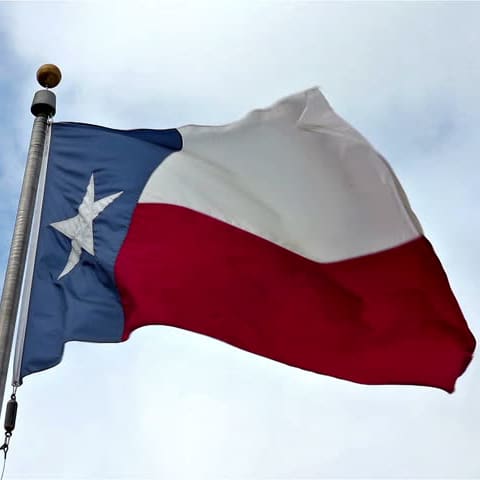 Texas 
Texas doesn't have a state-wide ballot measure for cannabis legalization this year, but they do have a very important gubernatorial race happening. Also, voters in five Texas cities will decide on municipal measures to eliminate the enforcement of low-level marijuana offenses. The only way to change cannabis laws in Texas is through the state legislature, but localities have discretion for implementing first chance and/or diversion programs and more. We saw this earlier this year, when voters in the City of Austin overwhelmingly approved a local ballot measure, Proposition A, depenalizing marijuana possession and prohibiting police from executing "no knock" warrants. The five cities are Killeen, Parker Heights, Denton, San Marcos, and Elton. 
In regards to the gubernatorial race, we have Gov. Greg Abbott of Texas (R) running against Democrat Beto O'Rourke. In addition to her role as NORML's state policy manager, James has been the executive director of Texas NORML for several years. 
"While Governor Abbott did sign limited medical marijuana and hemp laws in Texas and has taken some steps forward in this area, candidate O'Rourke was able to vote on cannabis related issues as a representative and consistently backs comprehensive cannabis law reform." James said. 
"The majority of Texas wants to see a more robust medical marijuana market and people out of jail for possessions, and just recently we have found that even more Texans want to see an adult-use market. It is a pretty non-partisan issue, but currently we are still left with a patchwork of policy."
Dawson thinks this gubernatorial race will have a large influence on cannabis policy in Texas.
"Whoever ends up as Governor in Texas is going to determine what happens with the legalized cannabis bill in the state.," she says.
The Southern U.S. 
Aside from Texas, the southern states are typically the ones we think about when we guess where cannabis will be legalized last. However, and perhaps because of this assumption, these states are ones that people are watching even closer. 
"I am most interested in the South," Dawson says. "The majority of Black people are living in southern region states where cannabis is harshly criminalized. What is happening in southern states is beyond the level of what should be accepted at this point considering where the rest of the country is. Also, government leadership in the southern states currently does not look like what the population looks like." She added that one of the most interesting races is that of Gary Chambers in Louisiana (who you may recall smoked a blunt in one of his ads), as he has least likelihood of winning because of funding. But, she said, "even if he doesn't win, he will be a disrupter and bring good messaging about what should be happening there." Chambers does state on his campaign website that he "will advocate for and vote to pass legislation that will allow for the tax revenues created from the sale of marijuana to fund reparations programs for Black Americans." 
And then, there's Georgia, where current Senator Raphael Warnock (D) will contend against Herschel Walker (R ).
"Senator Warnock has had good positions regarding cannabis so far and it is difficult to tell Walker's position," Fox says. "If that seat flips, it would be far more difficult to get legislation supporting cannabis passed." 
Sam D'Arcangelo, the director of the Cannabis Voter Project, makes another interesting point about the southern states, which typically vote red/Republican. 
"These more conservative leaning politicians still don't feel like cannabis is an issue they want to touch," he says. "But it might be interesting to see how they react to some of these red states voting on cannabis (or pro-cannabis candidates) this election." 
Either way, the southern U.S. will continue to hold the attention of policy makers and advocates, both because of their demographics and because of their long-time reputation for cannabis prohibition and criminalization. 
Regardless of how any of these races turn out next month, we are seeing more movement regarding cannabis in general in terms of policy in this country. 
"For some time now, cannabis legalization has been overwhelmingly supported by voters," D'Arcangelo says. "We say cannabis is always on your ballot. For anywhere it is directly addressed through a ballot measure this is obvious, but anyone elected at state or local or federal level will be the people making decisions for you and your state or local municipality about cannabis. So, if you are a cannabis advocate, it's always on the ballot." 
Morgan Fox added, "Cannabis is moving in the right direction, but still a long way to go in terms of politicians taking a stance.There are still many who don't give comments or opinions on the issue. Some feel they don't need to take a stance, because their voters aren't telling them. We need to make that a priority as we communicate with our legislators. Lawmakers and politicians see that they don't need to be afraid of this issue, but also haven't shown they need to take action here."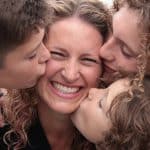 Leah Maurer is a mother of three, canna-journalist, and activist who lives in Portland, Oregon. She is a co-owner of The Weed Blog, a cannabis news and information publication, where she serves as the Editorial Lead. She helped found New Approach Oregon, Moms for YES on Measure 91, and the Portland Chapter of Women Grow.