Homesteading was always the plan for Anna Petty-Guthridge. Raised in California, she spent much of her childhood with nature and animals. "It was a 4-H-type of upbringing," she says. 
What wasn't part of the plan? Cannabis. 
But in 2008, she and her husband, Cyril Guthridge, discovered a hitch to the homesteading life when they moved with their two daughters to rural Mendocino County—a lack of steady income. In Mendocino, there's one go-to subsidy: weed. So, they tucked cannabis plants deep in the forest (hidden from the girls), which allowed them to pay the bills while continuing to run their primary business, Waterdog Herb Farm.  
ADVERTISEMENT

Cyril focused on weed cultivation while Anna worked on herbal medicine, her real passion. She used the beds closer to their home to grow her own living apothecary. She planted herbs you've heard of—calendula, echinacea, and feverfew—plus ones you've probably not heard of, like spilanthes, a Brazilian native with bright yellow and orange flowers that, when eaten, set off a flavorful explosion in one's mouth. 
In 2013, Anna headed to herb school, where cannabis entered her main orbit. A guest lecturer, Wendy Reed, presented cannabis in a light Anna had never considered. "It's just another herb. It's no different from any other herb we've ever grown," Anna says, and then adds, "except that it actually might be a power herb." 
Intrigued, she apprenticed with Reed to deepen her understanding of cannabis and the human body. "Yes, it interacts with our endocannabinoid system, our immune system, nervous system, and so much more," she says. "This plant was made for us."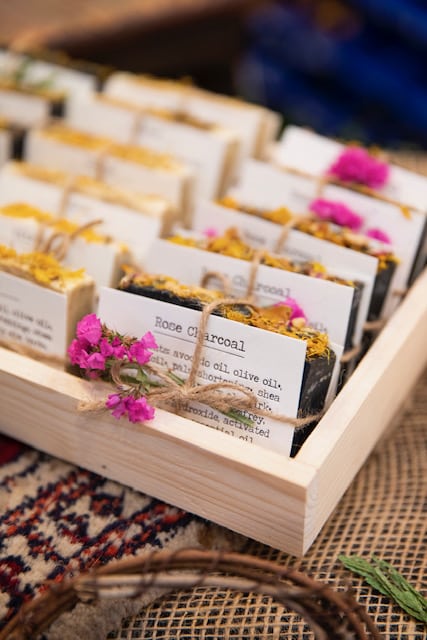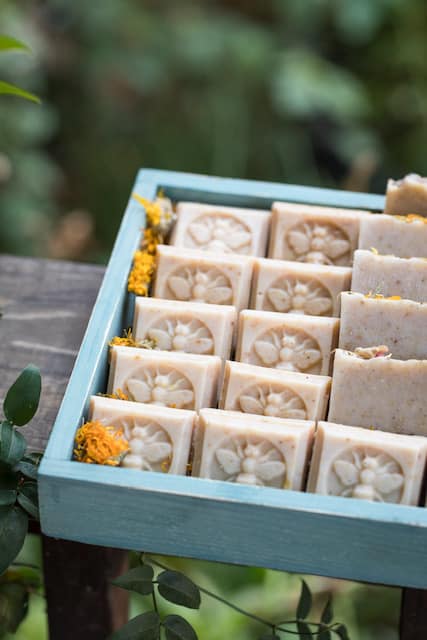 Anna learned the plant's real power when, in 2012, Cyril's sister was diagnosed with a rare stage 4 cancer. At-home chemotherapy left her bedridden and miserable,  robbing her of any quality of life. Anna helped make Rick Simpson Oil (RSO), an incredibly potent form of cannabis oil, for her. Seven years later, her sister-in-law snowshoes, gardens, and grows her own cannabis to use as medicine. 
Though Anna smoked cannabis in her youth, she hadn't touched it for years. 
"My body just told me that it didn't want to smoke anymore, so I stopped," she says. Now, her favorite method of delivery in her own life is via topical salve to soothe achy muscles and relieve inflammation. She says, "There's so much to respect about the plant without using it to get stoned."
ADVERTISEMENT

Worlds collided in 2018 when recreational marijuana legalization allowed Cyril to bring the cannabis out of the woods and into the perennial beds closer to home. "We grow so many different things—food, herbs, animals—it was just one more component of our farm," Anna says. 
There were surprises in the garden, too. Having herbs nearby enhanced the terpene profiles of the cannabis. "Plants like neighbors," Cyril says. Today, their cannabis is distributed through Flow Kana.
If the lifestyle sounds dreamy, it's not without its hiccups. Living completely off the grid, their internet service depends on solar power. "If we don't have sun, we don't have internet," Anna explains. "It's hard to run a business like that."
But she can't imagine living any other way. 
"We're so in touch with the seasons and everything that's happening," she says. Her most recent project is a weaving class to learn how to use the wool from the Navajo-Churro sheep they're raising. And now, she can't help but integrate cannabis into everything. "I would love to learn how to use the stalks for textiles, too," she says.  
Photographs by Hallie Sigwing and Rachel Weill