At District Derp, customers buy a painting by a dog and receive a cannabis gift 
Anaïs Hayes and Christopher Licata's cannabis business started with a dog and a bet.
In 2018, three years after the life and business partners adopted an Alaskan Klee Kai puppy named Sudo, their friend wanted to make things interesting.
"We could teach our dog to sit and roll over, but our friend wondered if we could teach him something 'impressive,'" Licata says. "He had a few ridiculous requests, and then we landed on painting."
ADVERTISEMENT

If Licata could teach Sudo to paint, he would receive a bottle of bourbon of his choice. If he could not, he would give one to his friend. Licata and Hayes got to work, first training Sudo to hold something in her mouth without dropping, chewing, or stealing it. Then they put a paintbrush on the end. One month and many salami treats later, Sudo was able to touch the canvas. After that came a swipe on the canvas, then multiple brush strokes, then a full-fledged painting. Licata and Hayes realized they had something far bigger than a bottle of bourbon. With this realization, District Derp was born.
Based in Washington, D.C., District Derp is an online art gallery and a cannabis delivery service. It may seem the two businesses have no connection, but in the District of Columbia, they create a symbiotic relationship of sorts.
Here's how it works: A customer creates an account on District Derp's website, and they get the option to shop a collection of Sudo's paintings. With the purchase of a painting comes a chosen gift of cannabis in the form of flower, edibles, or cartridges. The more expensive the painting and print type, the larger the gift.
"There's a quote I love from Andy Warhol. He said, 'Art is anything you can get away with.' I think that's really where we came at this from," Licata says of starting District Derp. "Let's take this crazy idea of a dog painting and put it with cannabis, and let's see where this can go."
Hayes and Licata found the pairing of art and cannabis to be complementary to one another.
"It ended up being a great marriage because cannabis really enhances creativity, openness, and receptiveness," Hayes says. "We saw art as a really good vehicle for getting this service out."
ADVERTISEMENT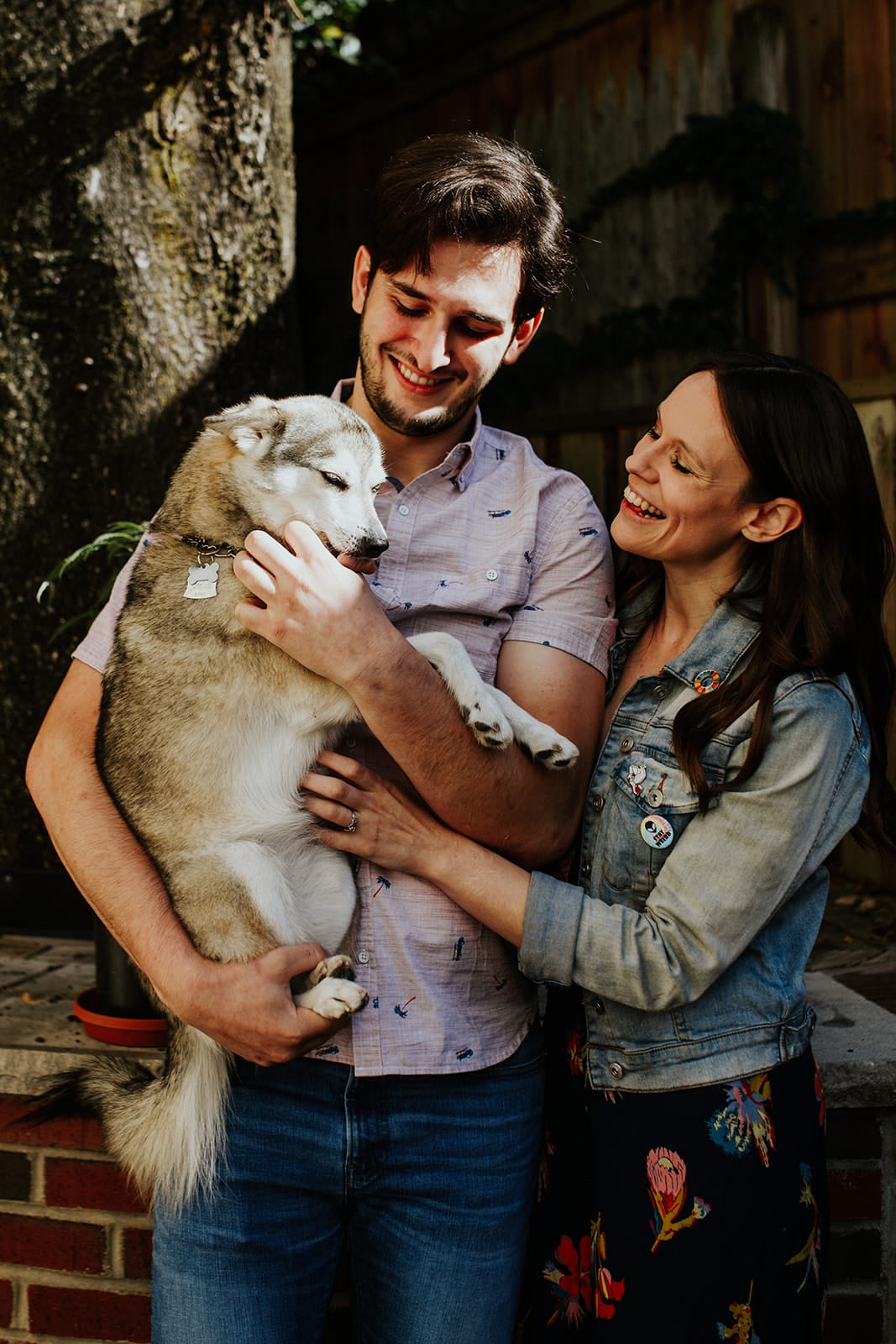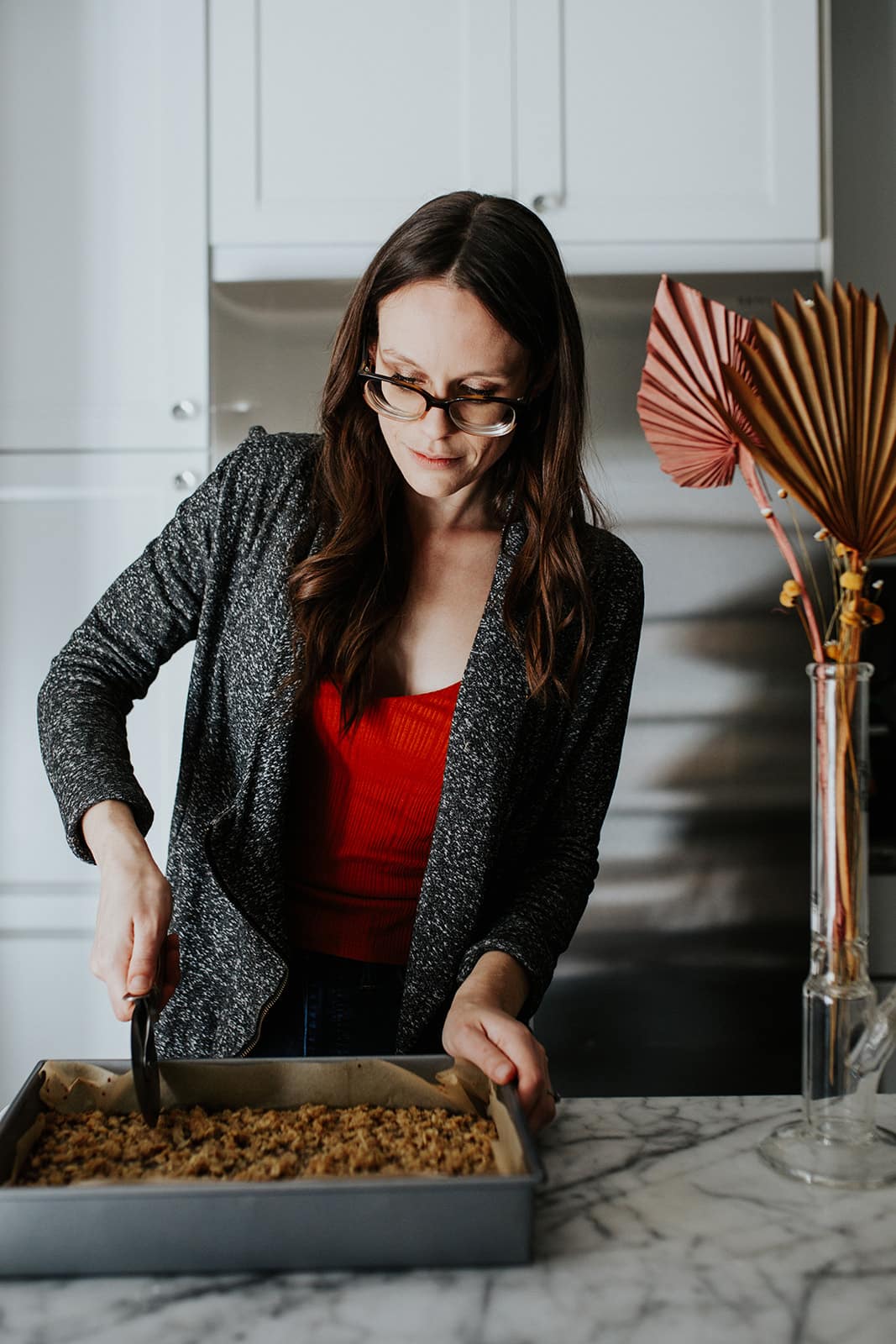 The D.C. Gray Area 
Gifting cannabis with the purchase of a non-cannabis related item is a process entirely unique to the District of Columbia. It exists because the sale of non-medical, adult-use cannabis is technically illegal in the U.S. capital, but, under D.C. Code Ann. § 48-904.01, the law states that transferring marijuana to another person 21 years of age or older is legal if it's in the amount of one ounce or less.
In 2014, D.C. voters approved a ballot initiative to legalize the recreational use of cannabis. The Legalization of Possession of Minimal Amounts of Marijuana for Personal Use Act, also known as Initiative 71, was supposed to be a placeholder for a full adult-use bill, but it was blocked by the federal government.
"Under D.C. Home Rule Act, Congress has the power to review and block any legislation passed by the D.C. government, and retains authority over the District's budget. In this instance, Congress has prohibited D.C. from spending any tax dollars to implement a regulated adult-use market," says Joshua Radbod, an attorney who works in cannabis law. He helps many cannabis-related clients, including District Derp, navigate the legal and business terrain in D.C. Radbod is also the co-founder and CEO of PBC Conference, a B2B conference hosted in D.C. for payments, banking, and compliance in the cannabis industry.
Although Washington Mayor Muriel Bowser and Congresswoman Eleanor Holmes Norton are fighting hard to pass adult-use sales in D.C., they're stuck in a holding pattern because of Congress, according to Radbod. Norton has pushed for D.C. Statehood and to add language for D.C. to legalize its adult-use market, but both have been denied.
Because cannabis currently resides in this gray area, cannabis businesses have had to get creative—no pun intended.
"The cannabis laws in D.C. have forced businesses to create innovative processes to operate," he says. This is why the gifting process was born. Today, many cannabis businesses in D.C. have a gifting system in place.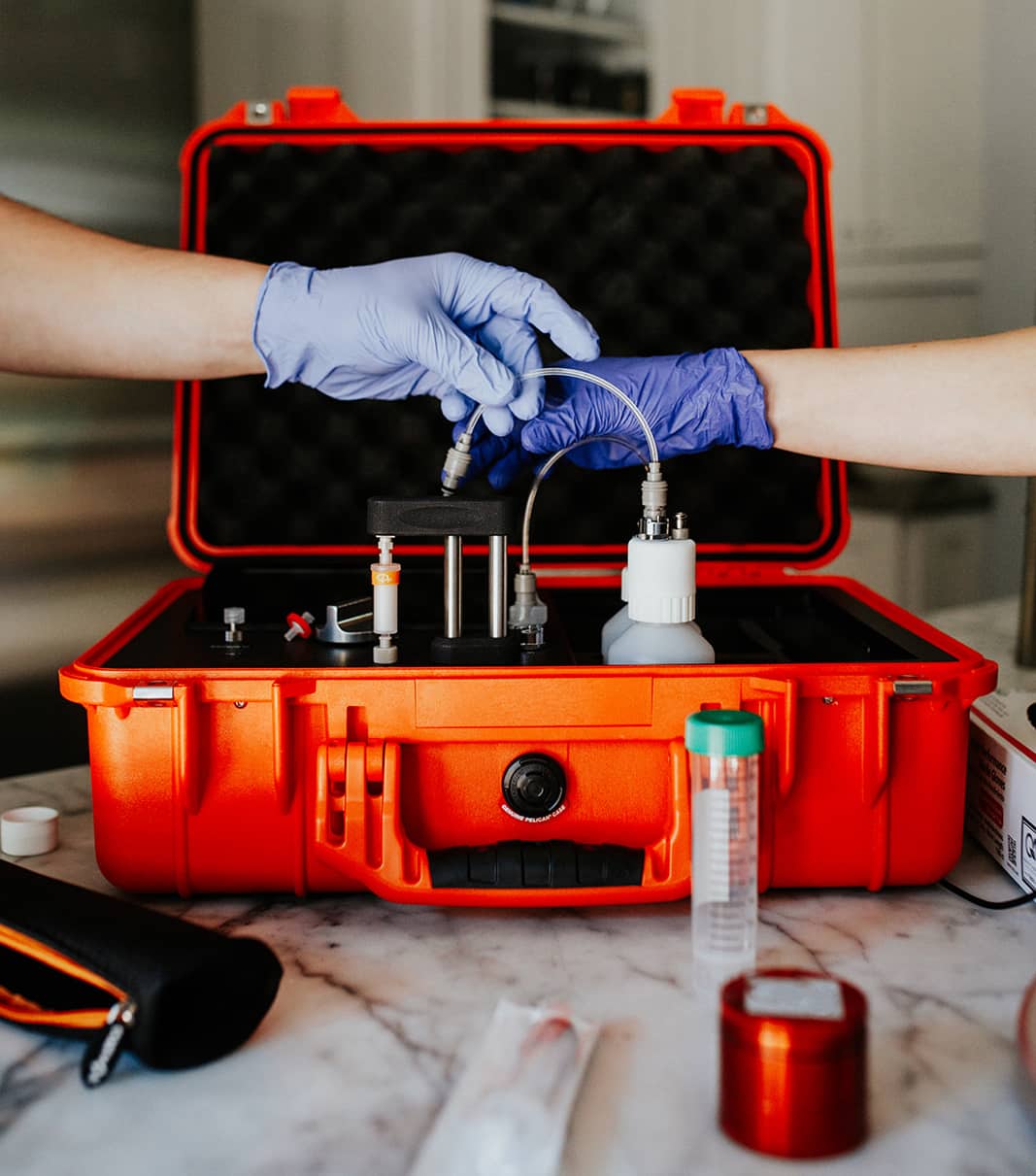 It's Personal
For Hayes and Licata, cannabis is a medicine. Both of them suffer from anxiety and rely on the plant's calming qualities. Before starting District Derp, they bought from several cannabis businesses in the city and found the market woefully lacking. Hayes, who grew up in California and witnessed the implementation of medicinal marijuana across the state, saw how much better it could be.
"We noticed a big hole in the D.C. market as far as transparency, education, and access to information," Hayes says. "It was hard to just find out the strain of what you were buying. You'd get a little black baggy and not have any idea what was in it. You'd have to meet with somebody in a sketchy location, get into their car, and they wouldn't have any information for you. After a few times going through that process, we realized we could do this a lot better."
Since cannabis testing labs are not prohibited in D.C., and only a few in Maryland, Hayes and Licata invested in their own testing equipment. They use high-performance liquid chromatography to quantify the cannabinoids and get a qualitative analysis of the terpene content of the flower. Their devotion to testing all of their products comes from bad personal experiences they've had with cannabis. 
"We've both had plenty of bad experiences where you smoke and end up more anxious or paranoid," Hayes says. "It's such a possibility that we wanted to do this for other people, to make sure they have the same access that we were starting to get ourselves."
The couple is obsessive about the safety and quality of their product. They hope providing customers with as much information as possible will help them feel safe in consuming it.
"The quality of gifting and the quality of cannabis in D.C. is all over the board," says Christine Mitchell, the creative director for District Derp. "These guys have really made it a point to make everything elevated, transparent, and trustworthy in their business."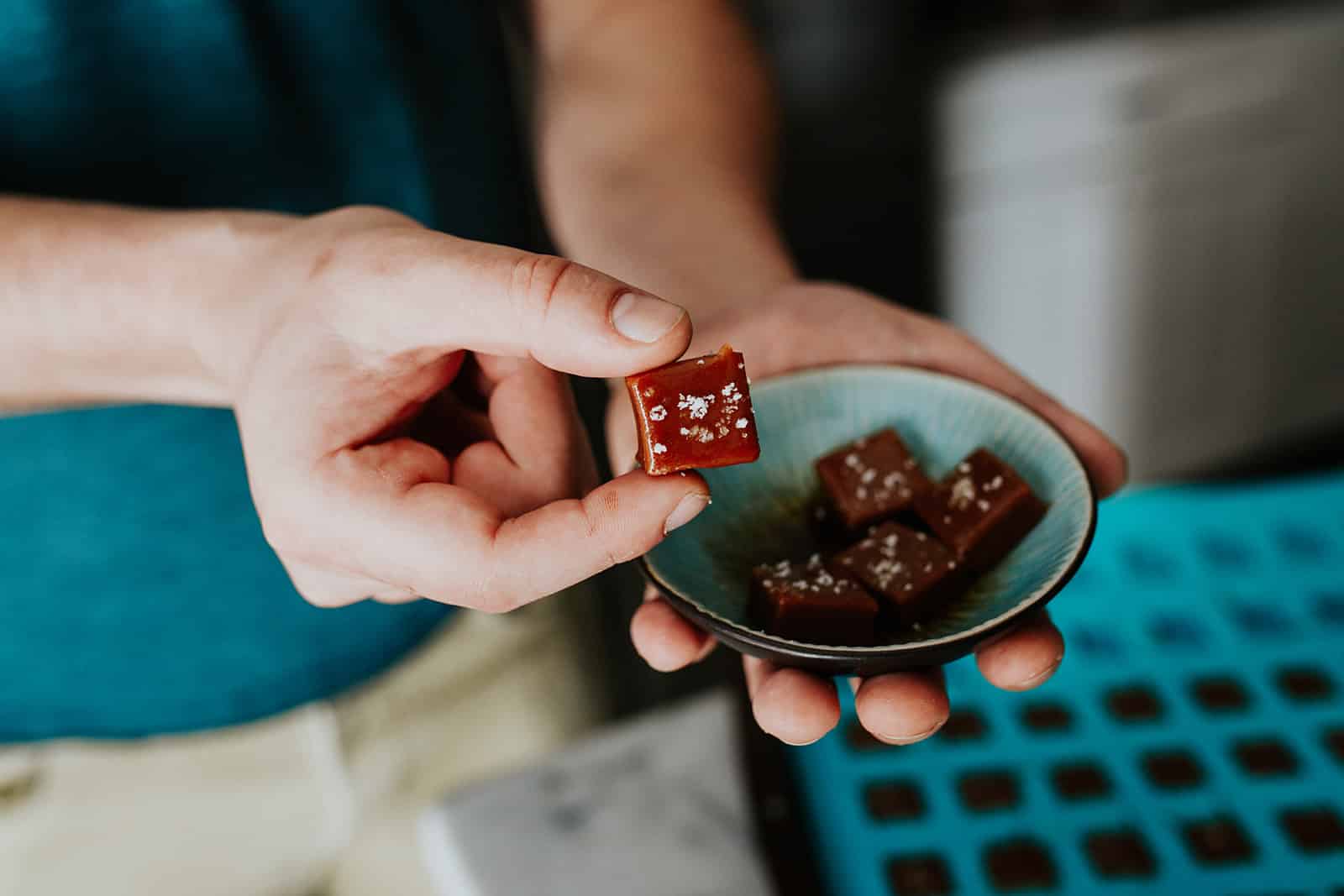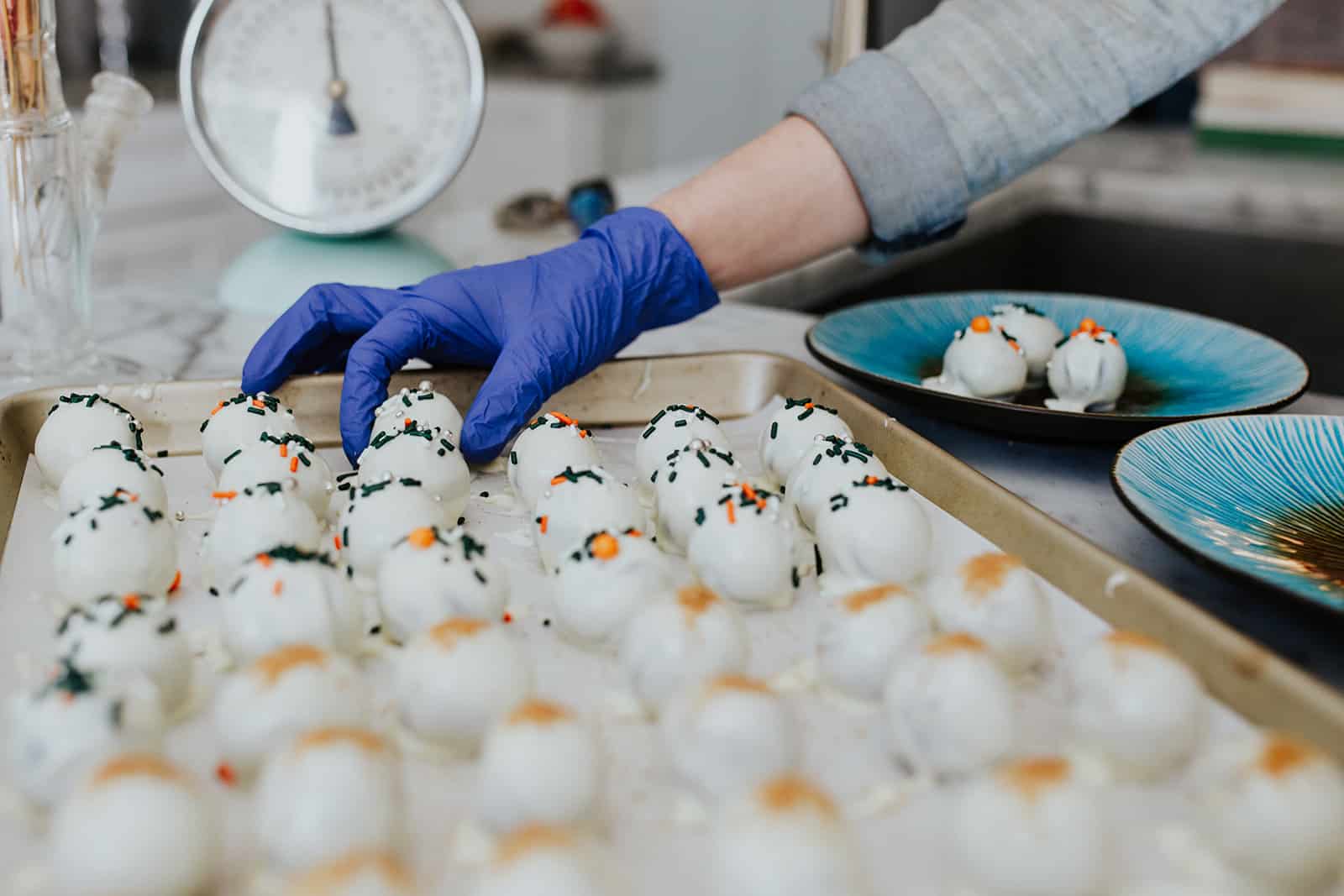 A Customer's Experience
Licata and Hayes make all of their edibles from scratch and by hand in order to standardize the dosing, testing, and quality control. From Caramel Bites to Oreo Cake Balls, their edibles have received rave reviews for their consistency, taste, and dosage. The only product tested by a third party are their cartridges, which are checked for residual solvents, pesticides, foreign matter, heavy metals, microbials, as well as potency. For the flower and cartridges, they try to keep a variety on the menu to cover all kinds of tastes and highs. There are typically three to four strains of flower available and several more through cartridges.
"We really strive to make our business consumer-centric, such that everything is about what the customer needs, how they want to feel," Licata says. "What sort of cannabis and art experience are they looking for, and how can we cater to that to the best of our ability? That's a huge tenant of our business."
District Derp is partially named after the city that Hayes and Licata live in and love, but more so for Sudo, because they often call her "little derp." They thought the name was friendly and accessible. They also aimed to make the company's branding feel approachable for everyone from young professionals to mothers and grandmothers.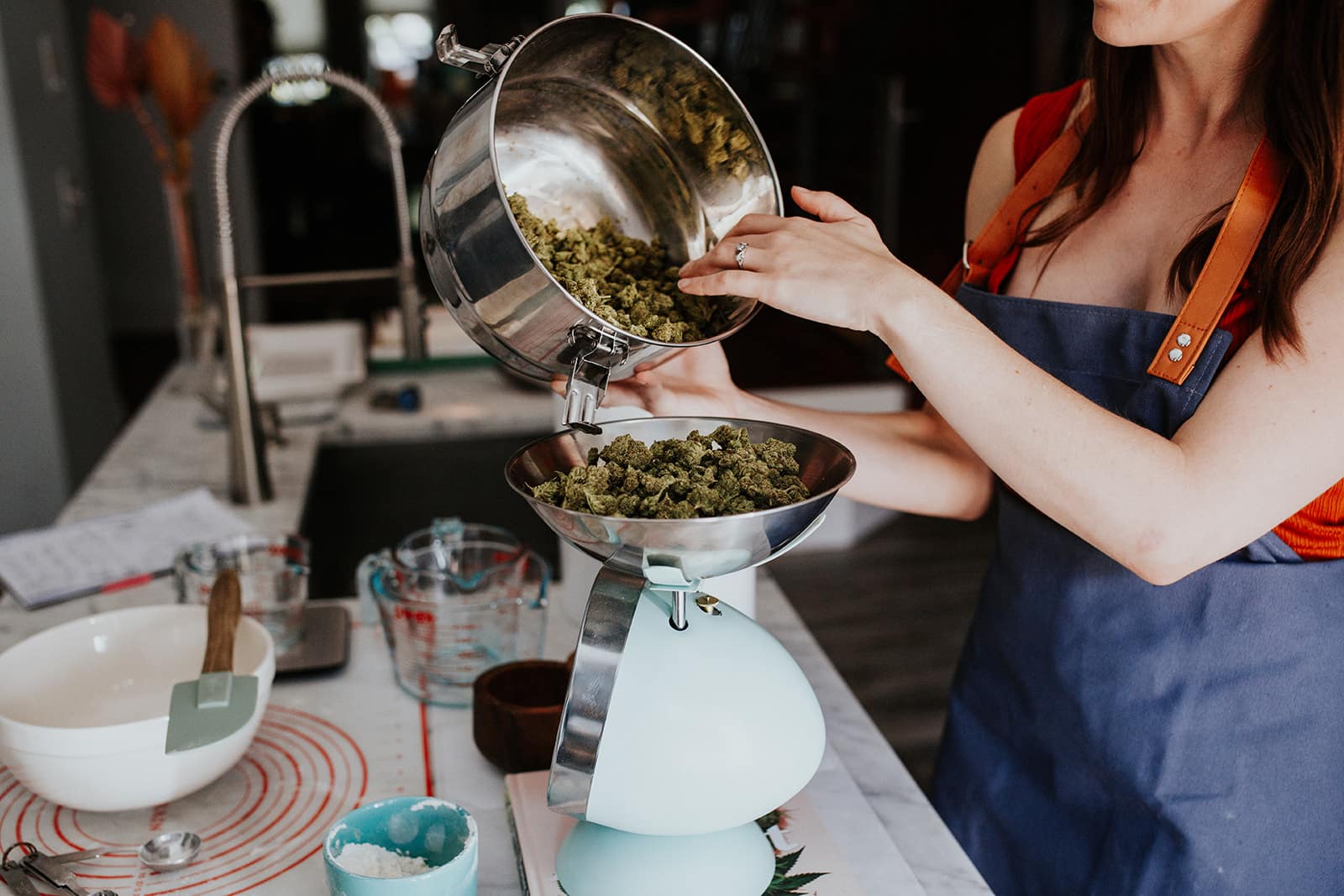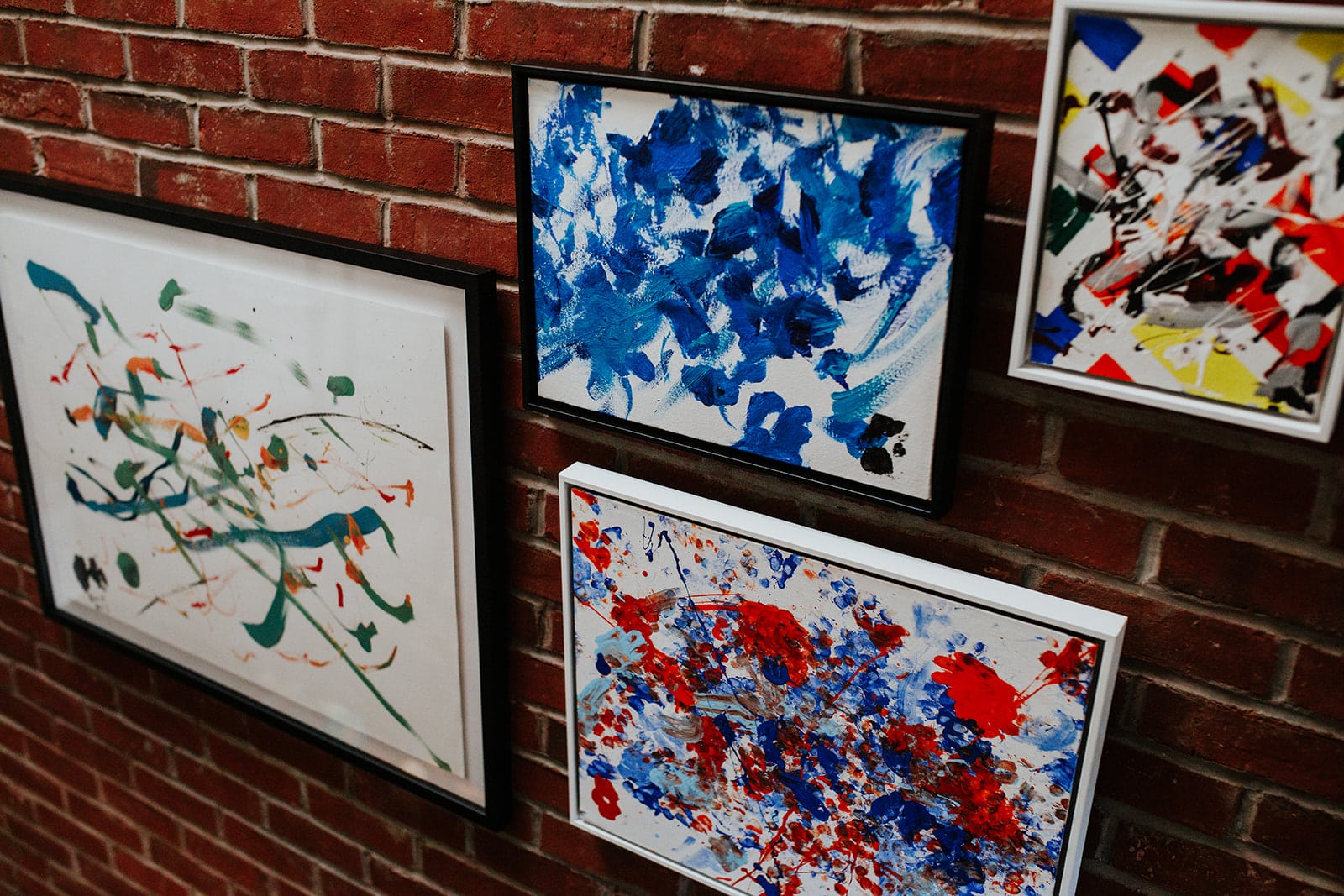 What's Ahead
The future is certainly looking bright for District Derp. In 2020, the business beat every one of their projections every single month of the year, tripling their revenue from the year before, despite being shut down for two and a half months due to COVID restrictions. Hayes and Licata credit some of the success to the nature of the pandemic, where people are looking for anti-stress remedies such as cannabis to make life easier. But they've also put a lot of effort into becoming a bigger part of the D.C. cannabis and arts communities.
"We continue to support the arts in our community," Hayes says. "And word of mouth is also a strong factor. Seems like when one person loves us, a couple more are going to love us too."
Hayes and Licata hope legalization comes soon, but, regardless, they're trucking ahead. In late winter or early spring, they're coming out with their own line of products, which include rolling papers, cones, vape batteries, and Clipper lighters, as well as a collection of vintage glass, including ash trays, rolling trays, and stash boxes.
Hayes and Licata also adopted Finn, a second Alaskan Klee Kai puppy, a couple of months ago, so Sudo has some company. They assume they'll eventually have to get Finn into the art game, so he won't feel left out.
"Currently it's up in the air what his particular art will be," Licata says. "I personally believe that glass blowing would be very good, but we will see where his passions lie."
As for the original bet, Licata won that nice bottle of bourbon from, and his friend was more than amicable about losing.
"I think the most powerful outcome of [Hayes and Licata's] vision is that District Derp is more than a cannabis business; it fosters a unique community through which people can improve their health and wellness," their friend says. "Normally, I would be a bit salty after losing a bet, however, in this case, I'm so glad that I lost."
The Status of Cannabis in D.C. and Beyond
Phil Mendelson, Chairman of the Council of the District of Columbia, has put forth his own cannabis legalization and regulation bill titled the Comprehensive Cannabis Legalization and Regulation Act of 2021.
D.C. Mayor Bowser has shifted regulatory licensing responsibilities for D.C.'s medical cannabis program to the Alcoholic Beverage Regulation Administration, consistent with her plan outlined in the Safe Cannabis Sales Act. There's a likelihood that this could mean Bowser expects the adult-use market to start in D.C. soon. 
The Democratic majority in the House and Senate may also mean that Congress won't block D.C. cannabis legislation.