As Black History Month comes to a close we  honor some of the Black women in the industry that we admire most. Black women are making their impact in the cannabis industry just as they have in every other social movement — advocating for equality and creating business opportunities, not just for women but for all people of color. The passion, soul, and energy each of them have put into purposeful brands and equity in the industry is distinct and deserving of reverence and support all year round.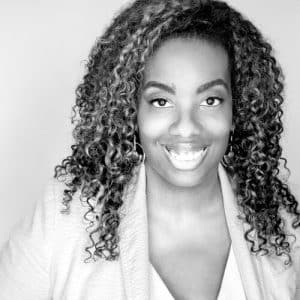 Kimberly Dillon – Plant + Prosper
Kimberly Dillon is a seasoned marketing professional who worked for global companies like Clorox, Procter & Gamble, and Accenture before she decided to take her 20 years of experience and apply it to the green rush. 
"The way a lot of people in the industry are marketing cannabis is as if Black people, or Asians, or people with disabilities don't exist. That's why I am grateful to be able to show diversity in our marketing efforts. It doesn't escape me that someone can be in prison for the very same thing I am marketing in a beautiful jar," Dillon told Estro Haze. She added, "to be a woman in this challenging industry means that you have that trailblazing, no F#@ks giving energy, so it is an industry full of amazing, powerful women." Dillon's blistering determination has led to the creation of Plant + Prosper, a powerhouse cannabis consultancy agency. The agency keeps a national lens to help new brands grow with social and environmental impacts.
ADVERTISEMENT

Dr. Mia Chae Reddy – Dehiya Beauty
Dr. Mia Chae Reddy is the founder and creative director of Dehiya Beauty., a new line that fuses ancient beauty with modern rituals. She started working in skincare at 18 eventually becoming a professional makeup artist for Smashbox and Chanel so her transition to a plant-based,, vegan skin care line was natural for her. Inspired by her time in Italy and with the tutelage of a Moraccan herbalist she met in Marrakech she discovered her calling. He taught her about the power of plants indigenous to Northern Africa and 1,200-year-old beauty rituals imbued with simplicity.  Reddy told Beauty Independant in an interview. "There is little credit given to enslaved African herbalists, healers, doulas, and witch doctors who shared their knowledge throughout the African diaspora. Yet, so much of what we have incorporated in our beauty rituals originates on the continent of Africa."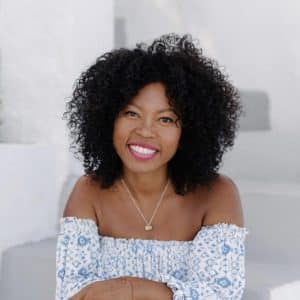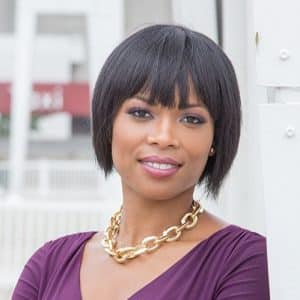 Shanita Penny – Former President of the Minority Cannabis Business Association Board of Directors & Founder of Budding Solutions
Before turning to the cannabis industry Shanita Penny worked with Fortune 500 companies helping them to solve complex issues and improve business performance. She utilized those skills to serve the needs of minorities in, or striving to be in, the cannabis industry through the Minority Cannabis Business Association (MCBA) and continues this work through Budding Solutions. "The undeniable effects of the drug war are hampering equity in the industry, but together, we can address and repair the harms caused by discriminatory enforcement of marijuana laws and ensure access to and diversity in the emerging legal cannabis industry," Penny told congress last year before testifying for small cannabis businesses. She advocates for participation in state, city, and town politics as a way to understand and engage in the revolving door of policies and regulations and facilitates that involvement through MCBA's efforts.
Kebra Smith-Bolden – President of CannaHealth
A 20-year veteran of the medical industry, Kebra Smith-Bolden is president of CannaHealth, a medical marijuana clinic in New Haven, Connecticut. Formerly an RN, Smith-Bolden treats many people of color for Post Traumatic Stress Disorder (PTSD). "People who grew up in the 'hood, people who saw violence in their lives, they are literally checking off every box [for PTSD symptoms]," Smith-Bolden told NBC News in an interview.  "People who assume that people are just getting high; they are actually trying to medicate themselves. But they need to learn how to do it properly." A member of several cannabis associations geared towards equal access and empowerment in the industry, Smith-Bolden remains stedfast in ensuring her patients get the best care possible that fits their unique needs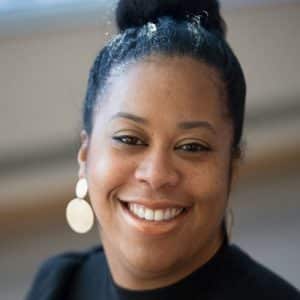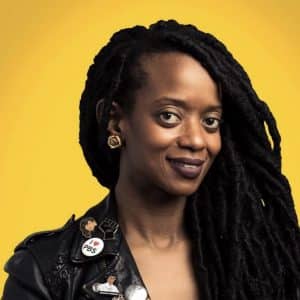 Mary Pryor – Co-Founder of Cannaclusive
Before getting into cannabis Mary Pryor worked in the digital world for major brands like Sony Music, Rolling Stone, and Ebony Magazine. Pryor noticed the lack of representation in the cannabis industry despite the many Black and brown bodies still in jail and Cannaclusive, a stock photography and financial education company was born. "We try to educate and deal with the fact that inclusion needs to happen with big businesses and outsider businesses, within marketing, within hiring. We are now looking at an industry that has less participation from women and only around two percent of Black ownership in cannabis. While most people who are in prison are Black or brown," Pryor explains in a Flowertown interview.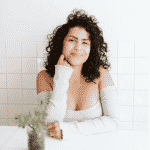 Luna Reyna is a community organizer and movement journalist. She is deeply invested in shifting power structures and centering the work and voices of marginalized communities. Follow her on Twitter @lunarvibrations or Instagram @_lunarvibrations_