Although THC edibles enjoy plenty of hype, CBD options deliver the goods, too. CBD is said to be its most bioavailable on the uptake when consumed orally—especially sublingually. Consider sharing CBD edibles with those curious about the emerging plant medicine.
As a reminder, Full Spectrum CBD = <0.3% THC, Isolate CBD = 0% THC.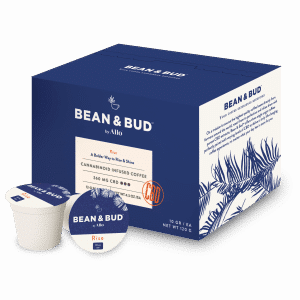 Allo Bean & Bud Rise Coffee Single-Serve Pods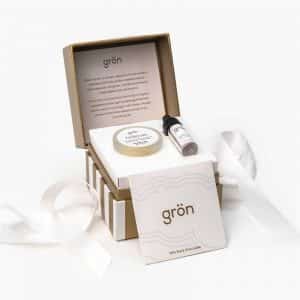 Grön Chocolates
Grön Chocolates 
Straight out of Portland, this gourmet chocolatier has gone the extra mile to ensure its CBD confections connect with sweet-tooth consumers. Can't decide between chocolate or gummies? The "Celebrate" Gift Box has a sinful collection of both! For the CBD newbie, the "Discover" Gift Box contains a mini chocolate bar, an unflavored tincture and a small body balm to get properly acquainted. 
Price: Starting at $24
Black Friday Deal: 25% off and free shipping from Monday, 11/25 through Monday, 12/2, with rotating daily free gifts for orders of $50 or more.
ADVERTISEMENT

Kiskanu CBD Hemp Capsules
Kiskanu CBD Hemp Capsules 
We've all got gluten-free friends and family, which is where Kiskanu comes in. Snag a 40-pack of capsules with 25mg CBD per serving—a perfect dietary restriction-friendly dose to kick back and relax.  
Price: $60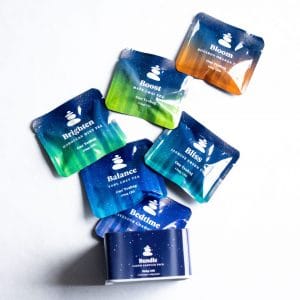 Lagom Tea Sampler Pack
Lagom Tea Sampler Pack
Tea enthusiasts can now enjoy a versatile mix of steeped CBD, thanks to Lagom. Indulge in six flavors (including Early Grey, Lavender Chamomile and Jasmine Green), depending on the time of day. Teabags pack 15mg of CBD, each. 
Price: $22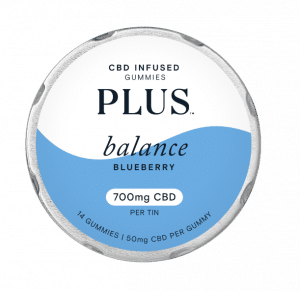 PLUS CBD Gummies
PLUS Gummies
This Cali-based brand wants you to "find your just right," which is why they offer three varieties of gummies. Choose between "Balance," "Uplift" and "Sleep," which differ in flavors and dosage, for the ideal effect. 
Price: $35