The SWEET JANE 2022 Gift Guide
The holidays are here, but it's not too late to shop! Looking to get a cannabis lover in your life something new? Or, maybe you have a loved one who's interested in exploring the benefits of the plant? These SWEET JANE favorites are sure to please everyone from the frequent consumer to the canna curious.
Compiled by Barbara Platts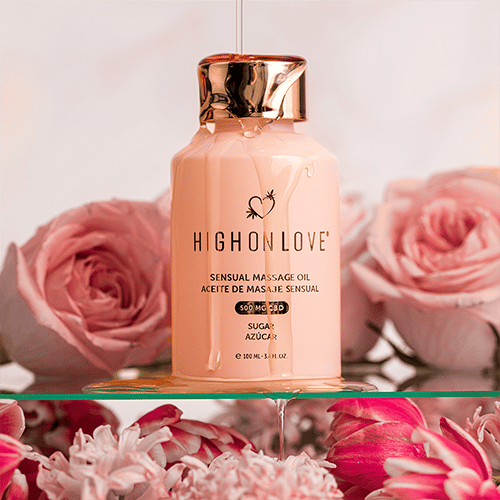 CBD Sensual Massage Oil from HighOnLove
Looking for a nice gift for you and your partner? Or maybe just a relaxing gift for yourself? This sensual massage oil from HighOnLove can help ease tension and stress while increasing energy flow and hydrating and soothing your skin. Containing 500 mgs of CBD, as well as other natural oils, this product is a great option after a long week. The Sugar scent leaves skin smelling refreshed and sweet.
Price $60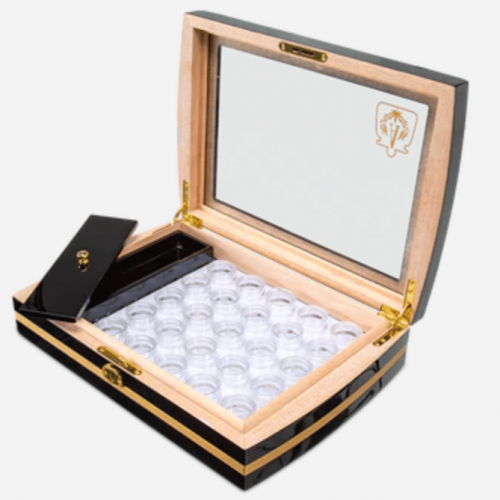 The Dabney from Apothecarry
A cannabis storage case that comes with its own LED mood lighting, The Dabney is one of the newest in the Apothecarry line. The sleek, locking case includes 24 clear, food safe dab jars to organize and showcase your different strains. The wooden case also has a nook with a lid where tools and supplies can be stored. Each Apothecary box is handcrafted so no two are exactly alike. The products account for moisture control and odor-proofing to keep your cannabis fresh and the smells at bay.
Price $229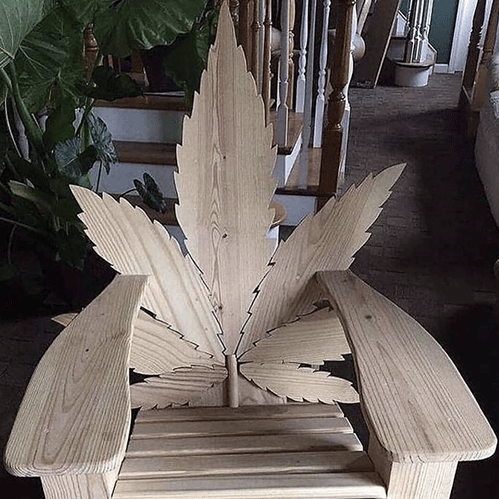 Knotted Pine (Folding Marijuandack) from the Marijuandack Chair Company
A twist on your typical Adirondack chair, the back of these wooden seats are shaped like a cannabis leaf. This specific chair, made of pine wood, folds up and can be placed anywhere outdoors (or in). The Marijuanadack Chair Company considers themselves at the "intersection of craftsmanship and cannabis culture." They have several different chairs of similar style that are made of different types of wood.
Price for this model is $599
The RiNo messenger bag from Stashlogix
The largest bag Stashlogix offers, the RiNo has a laptop sleeve, pockets, dividers for cords and electronics, and a three-digit lock so your cannabis and other belongings can stay safe.mWith Staghlogix products, discretion is the name of the game. All of the bags use an activated charcoal fiber to make them odor-proof, and they have a lockable option for storing your goodies. This messenger bag is made of durable material that can weather even extreme adventures or conditions.
Price from $140

Holiday Bundle Builder from Session
Ideal for a consumer or a seasoned toker looking for a new setup, Session has put together a starter kit with all you need for smoking on the go or in the comfort of your own home. This Holiday Bundle features a bong and all its necessary accessories, including  a small bowl and large bowl options, an extra downstem, a six-pack of silicone mouth covers, and a cleaning kit. The bundle also includes a pipe, a one-hitter, as well as an ashtray, and a stash jar. Pieces available in multiple different colors. All items are also available individually.
Bundle price $469
The Ceroma is a revolutionary dry herb vaporization device utilizing a ceramic housing filled with ~165 rubies for the perfect flavorful hit every time! Capable of providing full-strength bong hits without the combustion (and odor) this is a must have for cannabis lovers focused on protecting their lungs without making any sacrifices.
Price for this model is $325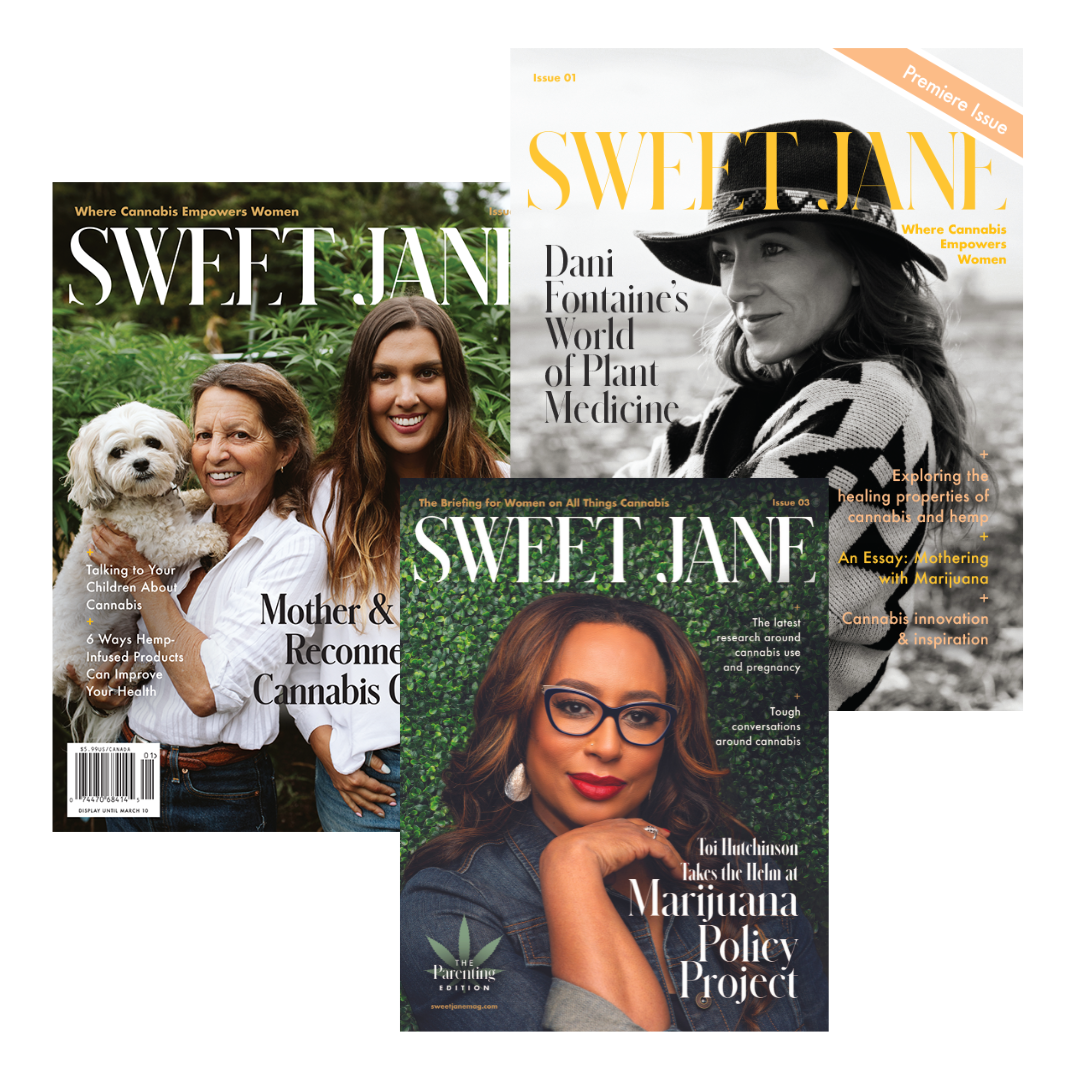 Give the gift that keeps on giving! Purchase a single copy from SWEET JANE's archive or consider a bundle of all three. All editions provide education on cannabis and help readers learn about cannabis in the comfort of their own space. 
Price from $15