Steyer recently released his criminal justice reform plan, which calls for, among other initiatives, legalized marijuana. 
"Tom will legalize marijuana, let states pass their own policies, expunge past records, and direct the federal government to open banking services to the marijuana industry," his website states. The plan also looks at decriminalizing opioid possession, reforming sentencing, and eliminating the death penalty.
A billionaire philanthropist from California, Steyer made his first public statements about cannabis in August 2019, when he told The Las Vegas Sun that federal marijuana prohibition prevents him from financing cannabis-related businesses through a community bank he and his wife started.  
"As long as there is federal deposit insurance and it is illegal according to federal law to sell either medical or recreational marijuana, it's impossible for a bank to finance marijuana businesses and get federal deposit insurance," Steyer said to the newspaper.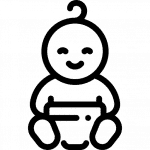 At this time, Steyer has not released a plan for childcare or early education. However, he has said he thinks the federal government should implement a free universal pre-k program, according to The Washington Post.
"Without guaranteed access to a good education, there's no such thing as equal opportunity," Steyer's website states. "Our government must protect the right to a free, quality, public education from preschool through college and on to skills training."

On Steyer's website, it states his administration will fight for "full reproductive justice." In a New York Times survey on abortion, Steyer answered that he would codify Roe v. Wade, repeal the Hyde Amendment, and preserve Planned Parenthood funding.