In Buttigieg's
criminal justice reform plans
, he calls for legalizing marijuana and expunging past convictions, as well as eliminating incarceration for drug possession, and reducing sentences for other drug offenses. NORML stated that Buttigieg "has voiced strong opposition to the incarceration of nonviolent drug offenders," but he also has talked about cannabis reform much less than his Democratic competitors. NORML doesn't think Buttigieg would obstruct any efforts to change federal cannabis laws, but they don't think it would be a priority for his administration. 
As far as personal use, Buttigieg admitted in October that he used cannabis "a handful of times a long time ago," after he toured a legal dispensary in Las Vegas. 
"When you go into a place like [a dispensary], it almost reminds you of an Apple store how tidy and carefully it's laid out, knowledgeable employees, and a legitimate business that still struggles because federal policy hasn't caught up," he said to reporters after the tour.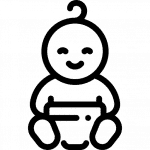 In December, Buttigieg
released a $700 billion education plan
. This money would be spent over a decade to create high quality systems for child care and preschool, focusing on kids from birth to age 5, and would create more than 1 million new child development jobs, according to Buttigieg. This money would come from "greater tax enforcement" on wealthy Americans and corporations, however the Buttigieg campaign has not laid out exactly how that will work.

"Pete's policies are aimed at ensuring reproductive health care for every woman, no matter the state where she lives and works, her insurance status, her race, ethnicity or place of birth," Buttigieg's
website states
. If he's elected president, he said he will codify Roe v. Wade into law, abolish the Hyde Amendment, roll back gag rules, prohibit state governments from interfering in private insurance coverage of abortion, and more. A lot of his ideas and promises are similar to the rest of the Democratic pool of candidates, but a
part of his plan that stands out
is he wants doctors to be able too prescribe abortion medication remotely to women who live in a place without a clinic nearby.