Bloomberg thinks the states should decide whether to legalize marijuana without federal interference. He's also for decriminalization of the plant, but he has not shown support for federal legalization of recreational or medical marijuana. The former New York City mayor has a history with enforcement around marijuana-related crimes.  During his tenure, arrests in New York City related to cannabis increased significantly.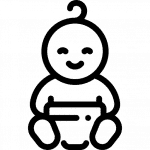 In December, Bloomberg released a proposal that would reform the Earned Income Tax Credit and increase the Child Tax Credit, which would help lower-income workers.

Bloomberg has made it clear he thinks reproductive freedom is a fundamental human right. He's a big donor for women's health organizations such as Planned Parenthood and Emily's List. He supports codifying Roe. v. Wade, repealing the Hyde Amendment, and restoring funding to Title X organizations.