Sweet Jane is supported by an Editorial Board of advocates, entrepreneurs, and individuals with a vested interest in a growing legal cannabis industry. Through our Editorial Board, we vet ideas, discuss themes important to our readers, and work to shape the content of Sweet Jane to best serve our mission.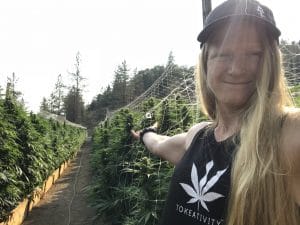 Becky Frieze - Treetop Gardens
Becky Frieze lives and cultivates in southern Oregon, the heart of cannabis. She has been involved with cannabis for nearly two decades. Cannabis is her passion and life's work.
Becky is co-owner at Treetop Gardens with her husband, where they cultivate handcrafted cannabis. She also helps her husband operate CureBD, their latest adventure focusing on high CBD Hemp. Becky's love for cannabis originates from a severe back injury, where she was able to find relief from her chronic pain through cannabis. She has since grown medically for many patients who have truly benefited from cannabis for their conditions such as cancer and PTSD. With recent legalization she has shifted her focus from growing just for patients. Her growing methods have always been focused on organic and sustainable methods, producing the cleanest herbs possible. Sun-grown cannabis is her favorite! Recently Becky has started a Rogue Valley Tokeativity Chapter where she focuses on cultivating community and empowering the women around her. Supporting local and helping the community to grow are important to Becky. She's always doing her part to normalize cannabis. Becky lives on her cannabis farm with her husband and fur baby mascots; Ariel her cat and Bailey and Eddy her loyal bull mastiffs.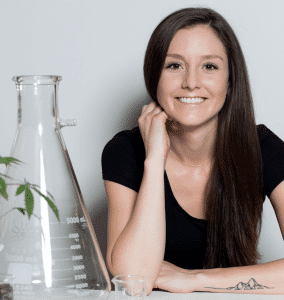 Chelsey Joseph - [WHT LBL]
Chelsey Joseph is the CEO and Co-Founder of [WHT LBL] and Lafayette, Colorado native, began working in the industry when Colorado first deployed its medical cannabis business licensing in 2010. Her work focused on bringing new operations to full cultivation and production capacity, managing dispensaries, and developing and marketing new products. As a sought-after expert in the industry, she shifted to consulting clients calling on her deep expertise to acquire licenses and permits, design manufacturing facilities, select equipment, acquire permits, train staff, and develop product specifications. She navigated the licensure processes in Canada, Colorado, Connecticut, Florida, Hawaii, Illinois, Maryland, Massachusetts, Nevada, Puerto Rico, Washington, and Washington DC.
As [WHT LBL] CEO, she is currently leading the company's extraction and manufacturing departments, on-boarding new brands, and executing to-market strategies and expansion plans. Chelsey was named one of Marijuana Venture Magazine's '40 under 40' in 2018 and has presented at notable industry conferences including the National Cannabis Business Association's annual summit and the Cannabis World Congress.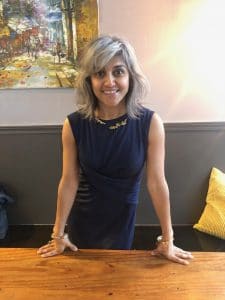 Shabnam Malek - Brand & Branch
Shabnam Malek is a partner at Brand & Branch LLP and founding President of the International Cannabis Bar Association. Her practice focuses on advice and counsel to companies seeking to expand their presence or intellectual property portfolio across industries as well as across state and international borders.
Shabnam and her law partner, Amanda R. Conley, founded the National Cannabis Bar Association, which recently expanded its reach to become the International Cannabis Bar Association (INCBA). Today, INCBA boasts a membership base of over 500 individual attorney members and a strong international presence. Shabnam co-founded the Bay Area chapter of Women Grow in 2014.  Her professional affiliations include holding a seat on the Board of Directors of the International Cannabis Bar Association, membership with the International Trademark Association and California Lawyers' Association, where she serves on committees, and memberships with the American Civil Liberties Union, the National Lawyers Guild, the Queen's Bench, and the Bar Association of San Francisco.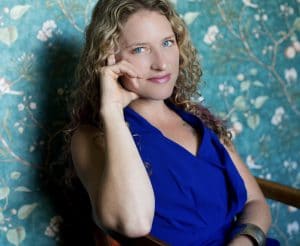 Leah Maurer - The Weed Blog
Leah Mauer is a canna-journalist and activist who lives in Portland, Oregon, and is one of the owners of The Weed Blog, a cannabis news and information publication, where she serves as the Editorial Lead. She was very involved in cannabis legalization there, helping found New Approach Oregon, the organization responsible for drafting and campaigning for Measure 91. Additionally, in 2014 Leah founded a group through grassroots efforts alone called Moms for YES on Measure 91, which proved to be pivotal in the passage of the Measure. After the successful passage of cannabis legalization, she helped co-found the Portland Chapter of Women Grow and lead it for over a year, creating the largest and fastest growing chapter in the company's history.
While Leah also does cannabis-centric freelance writing, creative marketing consulting and has worn many hats in the cannabis industry, she is a social justice and cannabis activist at the core and hopes to see the prohibition of cannabis end on a federal level, and to see the cannabis conversation normalized across America.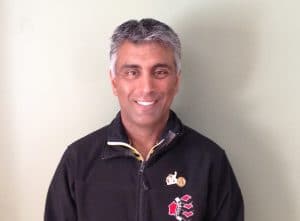 Shail Paliwal - 3Leaf Edibles
Shail Paliwal is a serial entrepreneur and business leader.  He co-founded 3Leaf Edibles over two years ago, after having been involved in several start-ups in the technology sector.  His passion behind 3Leaf comes from wanting to ensure people can confidently enjoy edibles crafted with care, and formulated extensively with natural ingredients. Edibles should be an important part of how people manage their health and wellness; and, he wants to build brands that people can trust. This focus came from years in the tech sector of pulling together teams of people who shared his drive to provide customers with value, and a quality experience from the products he helped bring to market. Shail was born and raised in Ottawa and now splits his time between California and Ontario.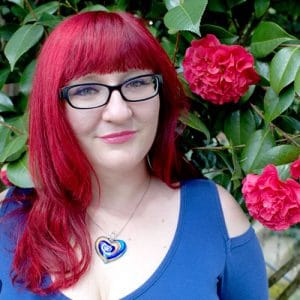 Lisa Snyder - Tokeativity
Lisa Snyder is cannabis and women's rights activist, a web developer and online strategist and the Founder & CEO of Tokeativity, The Global Cannabis Community for Women. She has worked on the web since the mid 90's and has created and organized feminist events since 2005. After losing both parents to cancer in her 20's, she passionately partnered her community building, feminist event planning, and web skills with fellow event planner, cannabis entrepreneur and community builder, Samantha Montanaro, to create Tokeativity in 2016. Together, they help bridge the cannabis industry with consumers to help educate and empower women, in hopes of encouraging forward movement, healing and ending the stigma around cannabis consumption. She most recently headed the development and launch of Tokeativity's online social network, Tokeativity Connect.