Weld has been a longtime supporter of cannabis. Until recently he was an active member of the Acreage Holdings board of directors (with former Speaker of the U.S. House of Representatives John A. Boehner). He stepped down from the board to focus on his political campaign according to a February 14th press release.
Weld told the Boston Globe: "Veterans should be permitted to receive health care from hospitals and health care providers outside the exclusive network of V.A. hospitals. They should be permitted to use cannabis for the relief of post-traumatic stress disorder without losing their veteran's benefits, as is the case under current V.A. law." 
He added that the elderly must also have full access to "non-addictive drugs which are useful for the relief of pain, including cannabis and CBD."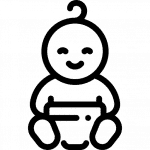 We were unable to confirm Weld's position on childcare.

Weld has long held a pro-choice stance. He would like to legalize abortion and is known in conservative circles to support late-term abortions, which are currently prohibited under U.S. law.